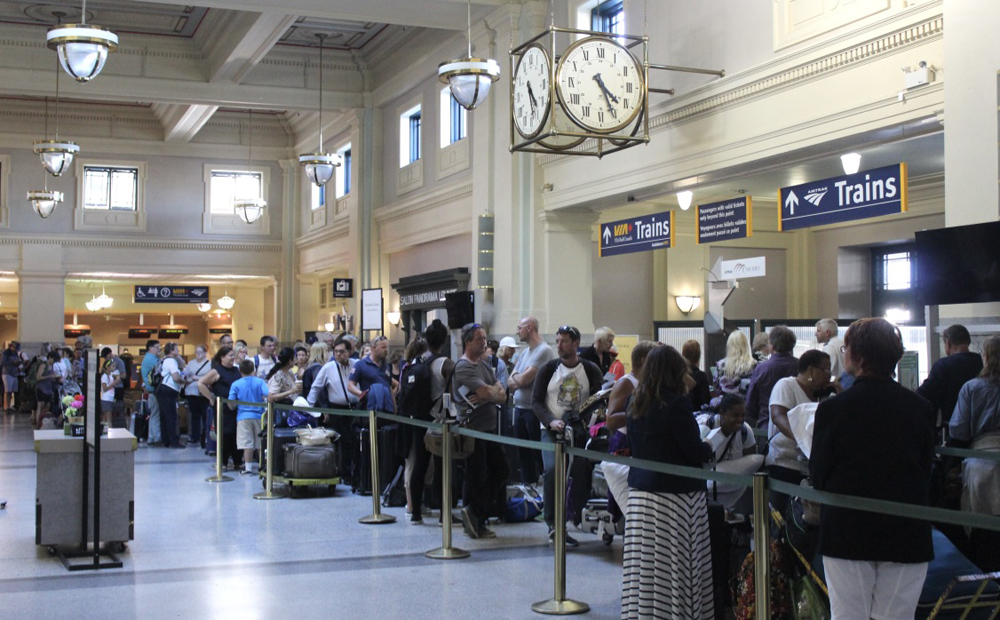 ---
WASHINGTON, D.C. — While Greyhound announced last week that it will resume cross-border intercity bus service between U.S. and Canadian destinations Nov. 8, no firm date has been finalized for restoring Amtrak trains serving Vancouver, B.C., Toronto, and Montreal.
U.S. citizens have been able to visit Canada since Aug. 9, but Canadians won't be able to enter the U.S. until next Monday.
A significant factor complicating cross-border travel aboard the Amtrak Cascades from Seattle, and the Maple Leaf and Adirondack from New York, is Canada's mandatory vaccination requirement. Beginning last Saturday, all travelers over 12 years and four months must be fully vaccinated, as outlined on VIA Rail Canada's website.
In a "transition period" through Nov. 29, proof of a negative COVID-19 molecular (not rapid antigen) test administered within 72 hours of the scheduled departure time is being allowed.
Currently, all Amtrak passengers must wear face masks, but no proof of vaccination is required.
"Amtrak Cascades is waiting for both countries to finalize protocols for train passengers crossing the border — particularly related to vaccine verification processes and negative COVID tests," Washington State Department of Transportation Rail, Freight and Ports Division spokeswoman Janet Matkin tells Trains News Wire. "Once those protocols are in place and Amtrak has incorporated them into its onboarding processes, we will announce a date for resumption of service to Vancouver, B.C. Tickets will go on sale at the same time."
She says Seattle-Vancouver, B.C., Amtrak operating crews were requalified earlier this year, "so that will not be needed to be done for our service to resume."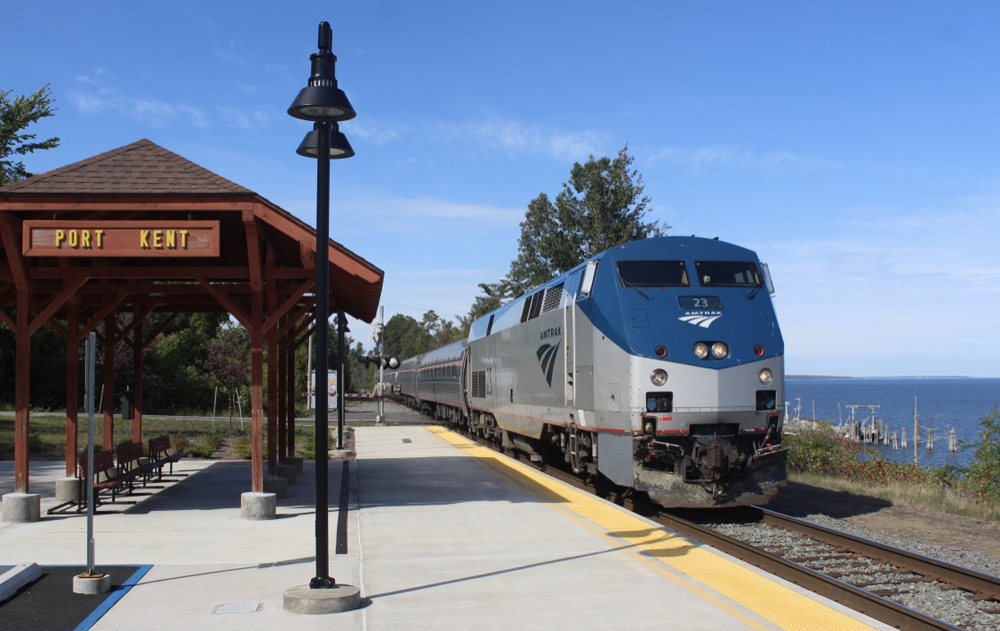 That information was not available from either New York Department of Transportation or Amtrak sources for the eastern trains, but Amtrak's Marc Magliari tells Trains News Wire, "When we have dates to start selling tickets, we will have announcements, perhaps with different start dates for each route." The company has posted a passenger service notice on its website.
With the border closed, the Adirondack has not operated since March 2020. Saratoga Springs and Fort Edward-Glens Falls, N.Y., regained service on a 38-mile portion of the 222-mile route north of Schenectady, N.Y., to Montreal, when the Vermont-sponsored Ethan Allen to Rutland, Vt., resumed on July 19, 2021. Westport, Plattsburgh, and other New York communities south of the Canadian border have been without the state-sponsored Amtrak service for more than a year and a half.
Customs complications
The Adirondack and the Maple Leaf, which is staffed as a VIA Rail Canada train between Niagara Falls, Ontario, and Toronto, have always suffered long border crossing delays, sometimes as much as an hour. The trains stop while U.S. Border Patrol and Canadian Customs agents interrogate passengers. Additional COVID-19 restrictions may exacerbate the ordeal.
The same fate doesn't impact Amtrak Cascades travelers because everyone clears customs in a secure area at Pacific Central Station in Vancouver, B.C. The process efficiently handles hundreds of passengers.
Pre-clearance on the Toronto route would be difficult to achieve because there are several intermediate stops in Canada. But a treaty was signed between the two countries in 2019 that would make pre-clearance in a secure area at Montreal's Central Station possible for Adirondack passengers and those riding a possible extension of the Vermonter, which currently runs between Washington, D.C., and St. Albans, Vt.
But that initiative has not progressed because the building of the Montreal station customs facility has not moved forward. Amtrak spokesman Jason Abrams tells News Wire, "Pre-clearance (at Montreal) will not be in effect once Amtrak resumes service to Canada. We continue to work with our partners on both sides of the border and hope to have a project plan with timeline in the foreseeable future."