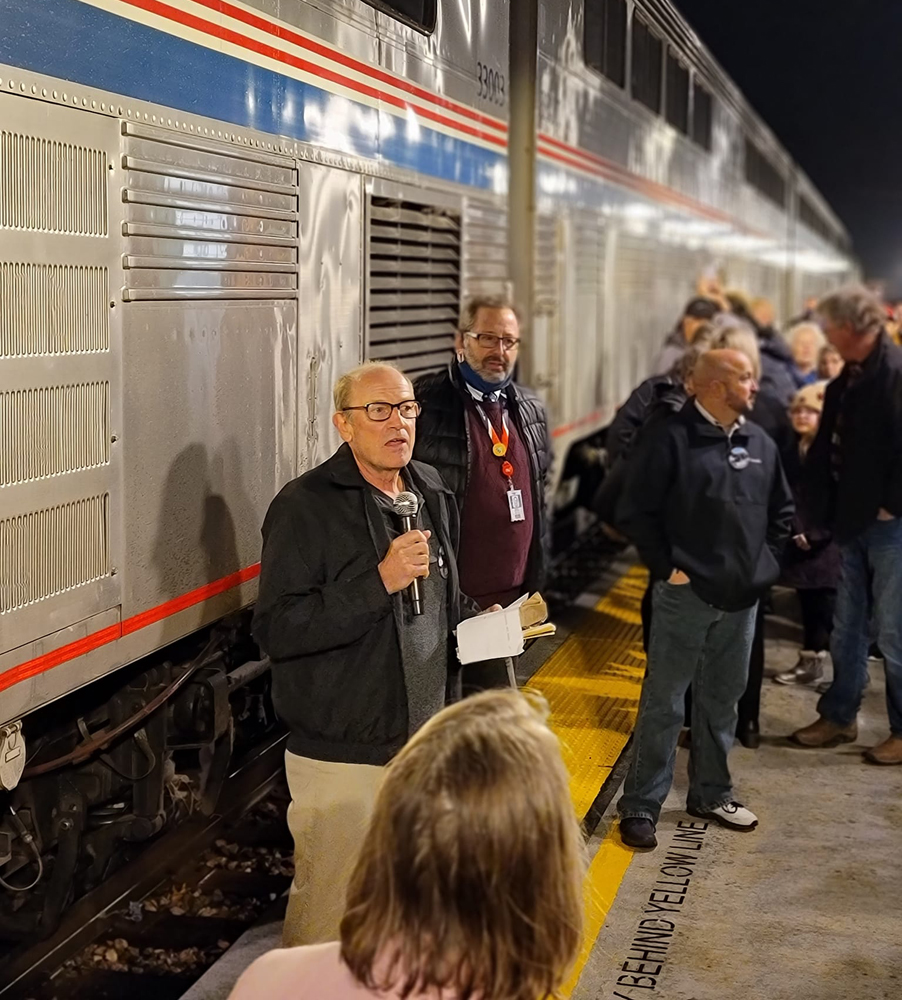 ---
FORT MADISON, Iowa — The City of Fort Madison celebrated completion of an almost 14-year effort to restore its downtown passenger station on Friday, Dec. 10, with Southwest Chief service to and from the station to begin this Wednesday, Dec. 15.
Work at the downtown facility, built by Santa Fe in 1910, required raising the building above the Mississippi River floodplain and construction of a platform compliant with the Americans with Disabilities Act. It will return service to downtown for the first time since 1968, when Santa Fe moved passenger service to a structure at its Fort Madison yard, some 1.35 miles away.
In ceremonies Friday, the Chief made a ceremonial stop at the downtown station to allow Fort Madison mayor Matt Mohrfeld and a delegation of city, state, and Amtrak officials to disembark for a ribbon cutting.
"Our station is going to be just beautiful," Mohrfeld told Tri-States Public Radio. "… When you look at Fort Madison, you stand back, and there's two things that are obvious. We have a beautiful riverfront and we have beautiful rail access."
The restored station is located at 810 10th Street in Fort Madison. Santa Fe sold the building to the city for $1 in 1968, and in 1972 it was leased to the North Lee County Historical Society, which houses a museum there. In 2006, work began to restore the station to accommodate an Amtrak waiting room and ticket office. Amtrak's Great American Stations site says the project included lifting the building off its foundation and construction of a new 5-foot-high concrete base before lowering the structure back into place. The project cost approximately $4.5 million, including federal, state, local, city, BNSF, and Amtrak funding.