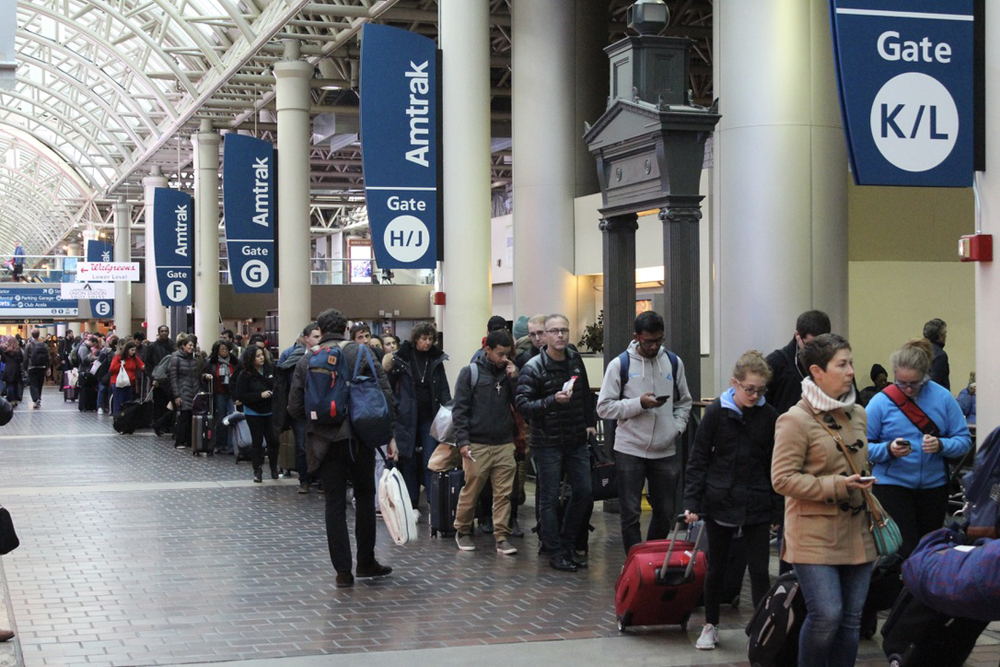 ---
WASHINGTON — Amtrak is trying to gain control of Washington Union Station, the southern terminus for most of its Northeast Corridor operations, saying the move is necessary to expand and modernize the second-busiest station on the passenger operator's network.
The Washington Post reports Amtrak has moved to use eminent domain to gain control the facility, owned by the federal government but leased to and operated by other organizations. The complaint filed in the District Court for the District of Columbia seeks control of the property interest of Union Station Investco LLC, a subsidiary of Ashkenazy Acquisition Corp, which has subleasing rights through 2084.
Dennis Newman, Amtrak's executive vice president for strategy, planning, and accessibility, told the Post the company needs "to advance some long-delayed state-of-good-repair and capital projects so we can improve the station and shore up the station infrastructure. An improved Washington Union Station is really key to our mission."
Newman cited Amtrak's experience with ownership of stations in New York City, Chicago, Philadelphia, and Baltimore as a reason the company believes it is better suited to manage the facility. A long-running dispute at Chicago Union Station between the company and commuter operator Metra was partially decided by the Surface Transportation Board last year, although it left operating issues unsettled [see "Surface Transportation Board rules on Amtrak-Metra rent dispute …," Trains News Wire, Aug. 17, 2021].
Amtrak owns the track and platforms at the station, and subleases about 13% of station area. Its filing says the station needs about $75 million in deferred maintenance, and that USI has rejected proposals regarding Amtrak plans to improve the tunnel leading to the station.
The head of USI's parent company did not respond to the Post's request for comment.