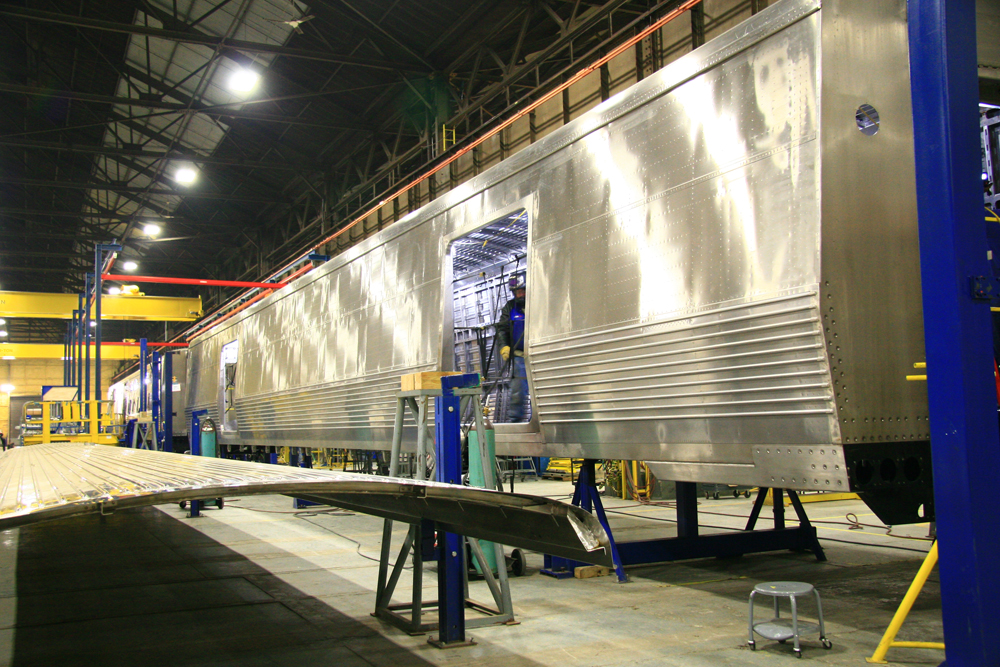 ---
WASHINGTON — Replacement of Amtrak's long-distance passenger cars has been included in forward-looking fleet plans for more than a decade, but the company announced Thursday it contacted carbuilders in December as "a first formal step" to re-equip the 14 overnight routes of the long-distance network.
The request for expressions of interest "was sent to potential suppliers defining and describing the scope of Amtrak's overnight train fleet — including Superliner I and II, Viewliner I and II and Amfleet II railcars," the company said in a press release.
Assuming manufacturers are willing to embark on the project, Amtrak says it expects to release a formal Request for Proposals later this year.
Builders of earlier cars have shut down
 The carbuilding landscape is far different today than it was when Amtrak began taking delivery of its Amfleet and Superliner passenger cars from Budd and Pullman-Standard in the late 1970s. Those U.S. firms had shifted primarily to transit and commuter equipment after railroads stopped asking for intercity railcars in the early 1960s.
They did have the benefit of prototypes as a jumping off point for new designs. For Budd's Amfleet, it was the Pennsylvania Railroad's federally subsidized Metroliner fleet. Pullman's Superliner design, crafted with the help of Amtrak's in-house engineering department, could look for inspiration to the hi-level coaches and lounge cars Budd built for Santa Fe.
One Viewliner diner and two sleeping car prototypes were conceived by Amtrak engineers and designers in 1987 and created at Amtrak's Beech Grove shops from shells built by Budd. But it took another eight years for 50 Viewliner sleepers to begin rolling off Morrison-Knudsen's Hornell, N.Y., production line, because Budd and Pullman-Standard had been driven out of their primary business, transit vehicles, by low-bidding foreign manufacturers subsidized by their governments.
Major issues with recent orders
Except for Siemens' Brightline fleet, recent intercity passenger car acquisitions have been a procurement disaster. Nippon Sharyo had the low bid on a 2012 request for federally funded Midwest and California bilevel cars; after five years of lax oversight, the states realized the Japanese manufacturer lacked the expertise to build them. Siemens was tapped to convert the order to single-level cars, but those are still largely sidelined due to production and quality-control issues. It took CAF USA, a Spanish company that set up shop in the U.S., more than a decade to deliver 130 sleepers, diners, and baggage cars to Amtrak. And the carrier's New Acela trainsets being built by Alstom are running at least two years behind the original schedule.
The cars Amtrak seeks, complicated by sleeping compartments and extensive plumbing, are far more complex. There has been a resurgence of new sleeping car equipment in Europe, but those new high-capacity overnight entries don't travel long distances as Amtrak trains do.
One bright spot has been the oversize GoldLeaf dome cars built for Rocky Mountaineer's Canadian operation by Stadler in Europe. Make no mistake: these are specialty cars that may not lend themselves to mass production. But at least they provide a possible entry into the long-distance replacement sweepstakes.