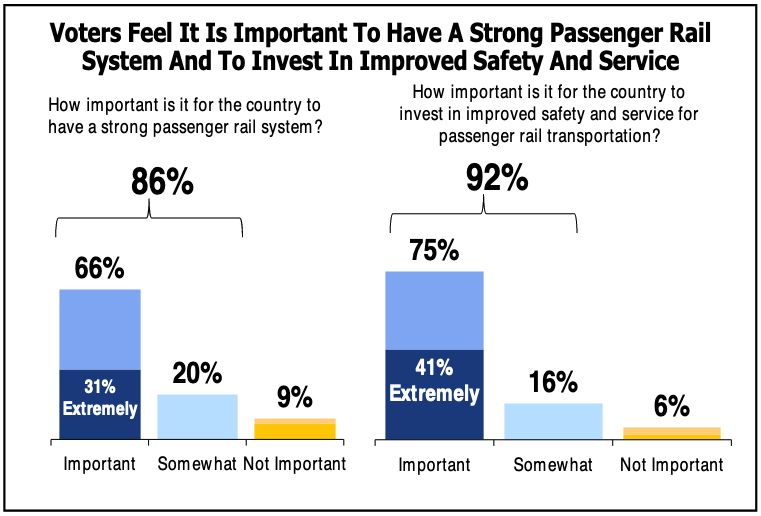 ---
WASHINGTON — A survey commissioned by Amtrak has found strong support for spending on passenger rail service and infrastructure, with most of those responding calling for more passenger spending in their own states.
The poll conducted by the Mellman Group surveyed 1,000 registered voters. Among its results:
92% support investment in passenger rail safety and service improvements, including 41% who consider it extremely important;
86% believe in the importance of a strong American passenger rail system, including 31% who rate it extremely important;
83% support passenger rail investments included in the Infrastructure Investment & Jobs Act, including 58% who strongly support those investments;
And 81% want their state to invest in bringing more passenger rail service to their local area, including 50% who strongly support the idea.
The summary of the survey, available here, indicates these majorities exit across key demographics including age, gender, geography, and race.
"These survey results confirm Amtrak is on the right path with our commitment to deliver a new era of rail for America," Amtrak President Roger Harris said in a press release.