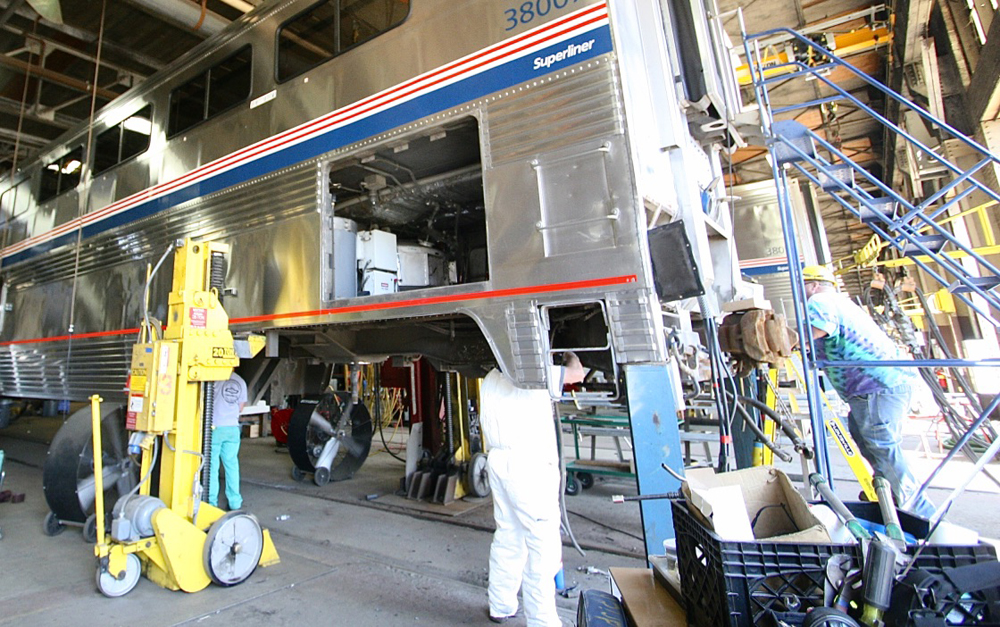 ---
WASHINGTON — Amtrak is preparing plans for new maintenance facilities in Seattle, Boston, New York City, and Washington, D.C., and is providing advance notice of its procurement plans to allow companies time to prepare bids for those projects.
The facilities will handle maintenance, repairs, inspections, and cleaning for new Acela, Airo, and long-distance equipment.
Each location will house multiple facilities, such as those for heavy maintenance; routine maintenance and inspections; and service and cleaning. Additional information is available in the "Advance Notice to the Construction Industry" on Amtrak's Procurement Portal.
"These modern maintenance facilities are an essential part of Amtrak's plans to introduce new state-of-the-art passenger trainsets around the country," said Norman Forde, Amtrak vice president, project delivery fleet and facilities, in a press release. "Thanks to funding provided by the Infrastructure Investment & Jobs Act, Amtrak can upgrade our existing rail yards with modern facilities that feature additional working space and enable more efficient maintenance practices."