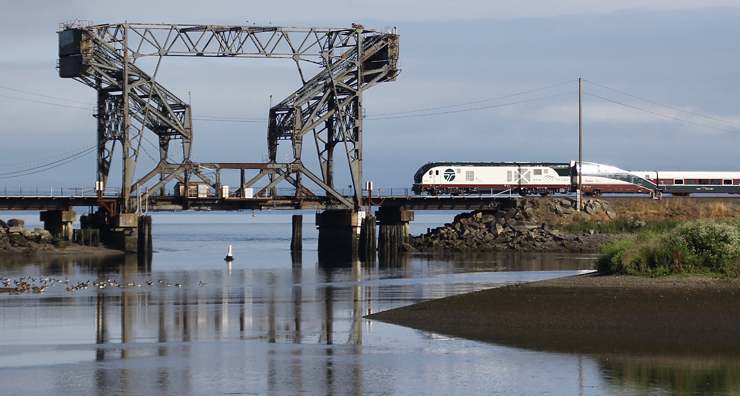 ---
SEATTLE — Almost two years after halting the service because of the COVID-19 pandemic, Amtrak has begun preparations to restore Cascades operations to Canada from Seatttle.
Last week, Amtrak posted a notice on the Facebook page dedicated to the Cascades service informing customers that they might see Cascades trains running between Seattle and Vancouver, British Columbia, as crews make requalification runs. "It's an important step toward re-establish train service later this spring," the post notes. "Once we have an exact date, we'll let you know."
Amtrak has been operating multiple bus round trips between Seattle and Vancouver since late 2021, but the lengthy rail shutdown reflects U.S-Canada border restrictions that have been in place since March 2020. With the those restrictions easing, restoration of rail service is now a viable option.