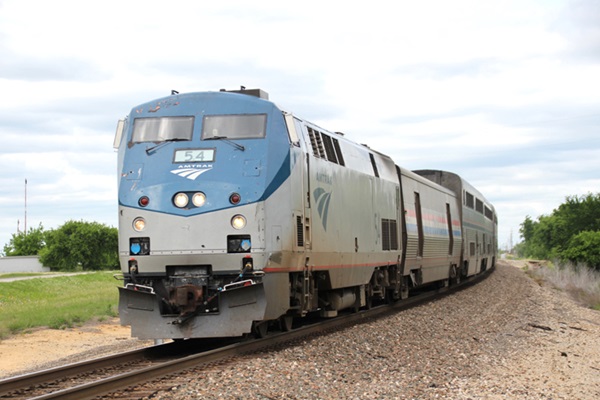 ---
All Amtrak long-distance trains will apparently resume operations today (Friday, Sept. 16), although the most recent message on the passenger carrier's website, posted Thursday evening, continues to say only that the company recommends passengers "check their ticket and confirm their train status on Amtrak.com or the Amtrak app."
The passenger operator had cancelled all long-distance operations in stages beginning Tuesday in anticipation of a freight rail work stoppage that could have begun today. A tentative agreement Thursday avoided that disruption.
A spot check using the "train status" feature the Amtrak website shows both directions of the California Zephyr, Empire Builder, and Southwest Chief — the first trains to be suspended, on Tuesday, Sept. 13 — are all shown with on-time departures today.
Similar checks yield similar reports of on-time departures today from points of origin for Auto Train, the Capitol Limited, the westbound Cardinal, the City of New Orleans, the Coast Starlight, the Crescent, the Lake Shore Limited, the Palmetto, the Silver Star, the eastbound Sunset Limited, and the Texas Eagle.
In a Thursday message, Amtrak CEO Stephen Gardner thanked customers "for their patience and understanding, and we look forward to welcoming them back on the rails starting today and tomorrow."