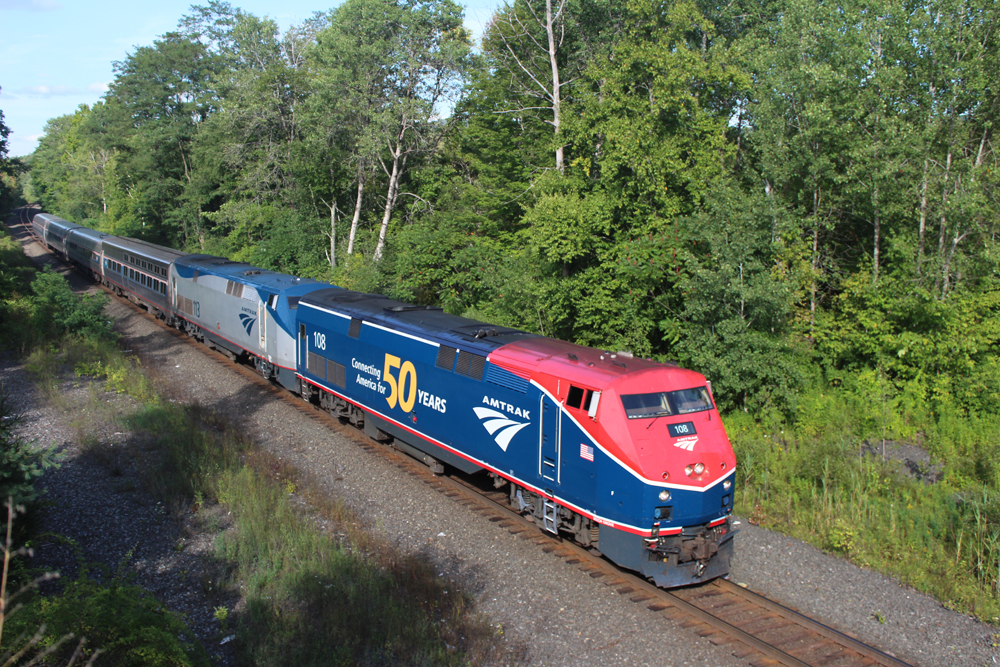 ---
WASHINGTON — Amtrak's announcement of its results for the fiscal year ending Sept. 30, 2022, heralds an overall ridership growth of 89% compared with the period from October 2020 to September 2021.
The press release and accompanying report was issued Tuesday, just ahead of a public Board of Directors meeting in St. Louis on Dec. 1. Its comparison of ridership by operating unit shows the largest increases occurred in the categories where patronage had been hurt the most in the previous fiscal year:
— Northeast Corridor: up 110%
— State-supported service: up 85%
— Long-distance trains: up 56%
An appendix further breaks out ridership comparisons with 2021 by route, but as has been recent practice, fails to provide revenue information by route or category.
In reports Amtrak management sent to states throughout fiscal 2022, ticket revenue by route is also supplied, with comparisons to fiscal 2019, rather than 2021. Trains News Wire obtained all year-end data earlier this month [see "Capacity's impact shows in Amtrak's fiscal 2022 revenue and ridership: analysis," Nov. 10, 2022].
The report issued Tuesday did include revenue comparisons between 2019 and 2022, saying operating revenue of $2.8 billion were "only 15% below Amtrak's FY19 pre-pandemic revenue levels" and adjusted operating earnings at $884.9 million were an 18.2% improvement over fiscal 2021, but "$145 million ahead of Amtrak's FY22 plan due to strong ticket revenue growth."
As News Wire reported, long-distance revenue was up 23% in 2022 over 2019 despite frequency reductions and reduced coach and sleeping car capacity, while Northeast Corridor and state-supported revenue were both off about 30%.
Sources tell News Wire that "beating the plan" is one component on which year-end management incentives and bonuses are determined.
Amtrak presents the year as the beginning of "a new era of intercity passenger investment." Its list of fiscal-year accomplishments under "New, Expanded and Restored Service" category noted nine restored or expanded operations on the Northeast Corridor or in state-supported segments; the only Long Distance entry acknowledged that all trains on the network had been restored.
The report also outlines descriptions of equipment, infrastructure, station, accessibility, technology and diversity advances during the past year, as well as forward-looking initiatives. "Based on current forecasts," it says, "Amtrak expects ridership and revenue to improve above 90% of pre-COVID levels by the end of FY23."