---
CHICAGO — Depending on the route, Amtrak trains can either offer a welcome alternative to record high gas prices or no relief at all. That's because where sufficient capacity exists, fares remain flexible, but where Amtrak management has failed to marshal the resources to return sidelined equipment to duty, the traveling public suffers.
Corridors offer the best bargains
From Maine to California, many trains operating on Amtrak's Northeast and state-supported corridors generally have enough seats to allow discounted advance-purchase "saver" fares to kick in. This happens, however, only on a train-by-train basis. If a departure's patronage reaches a high sellout percentage relative to the seats normally sold in advance for that date — the so-called "booking curve" — the lower fare might not be offered.
For stops between Boston and Virginia, Amtrak touts possible 50% discounts on Northeast Regional trains if tickets are bought at least three weeks in advance, and discounts of 30% on Acela Business Class when purchased 14 days in advance.
A surprisingly complicated array of discounts are offered on other routes, as outlined in this table. (Article continues below)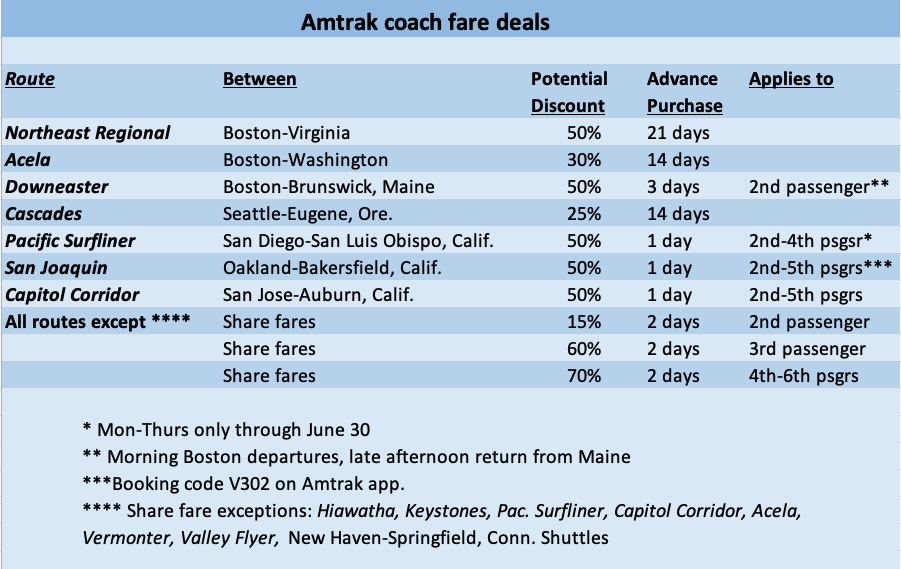 Advance purchase discounts may not always be reflected in the "saver" coach fares quoted for each departure on the Amtrak website, after origination and destination cities, and the date, are input.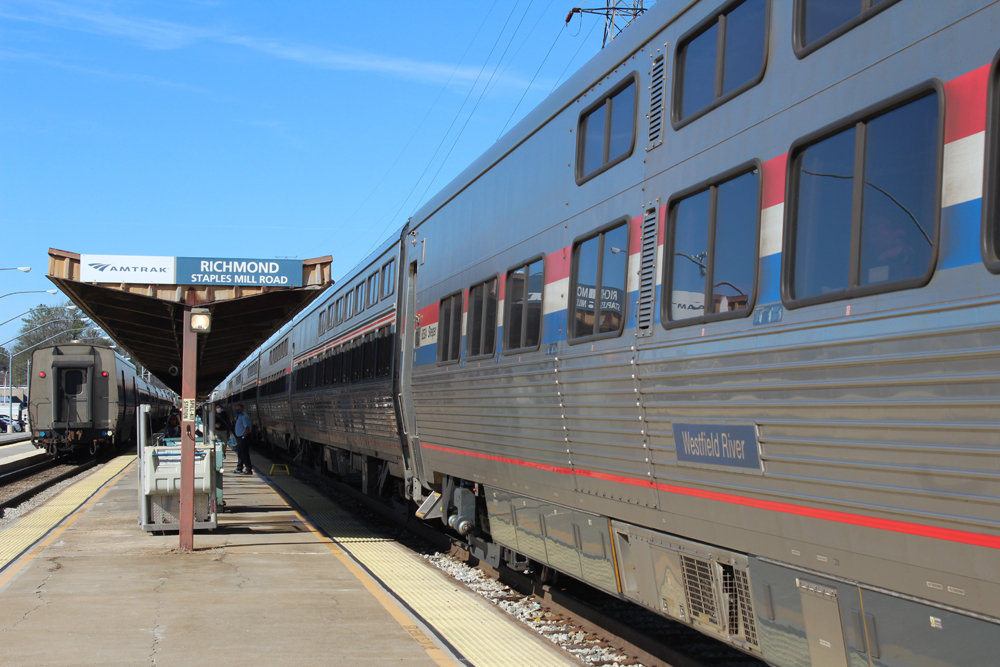 What isn't readily apparent is that the discounts from the quoted fare can be obtained by classifying passengers according to their age, disability, and military status in "traveler" and "discounts" drop-down boxes. These discounts are automatically calculated because percentages may vary by service or state. The best bargain for families: children ages 2-12 are always 50% off when accompanied by an adult.
The pricing range can be amazing. For instance, traveling from Philadelphia to Richmond, Va., on June 25, coach fares quoted a month earlier for the seven direct trains are $82, $22 (Carolinian), $114 (Silver Star), $58. $44. $82, and $44 (1 seat at this price). Choices for the same trip, booked May 25 for the next day, May 26: sold out, $146 (both Carolinian and Silver Star), $114, $82 (1 seat), $98 (3 seats), $130.
Overnight trains a different story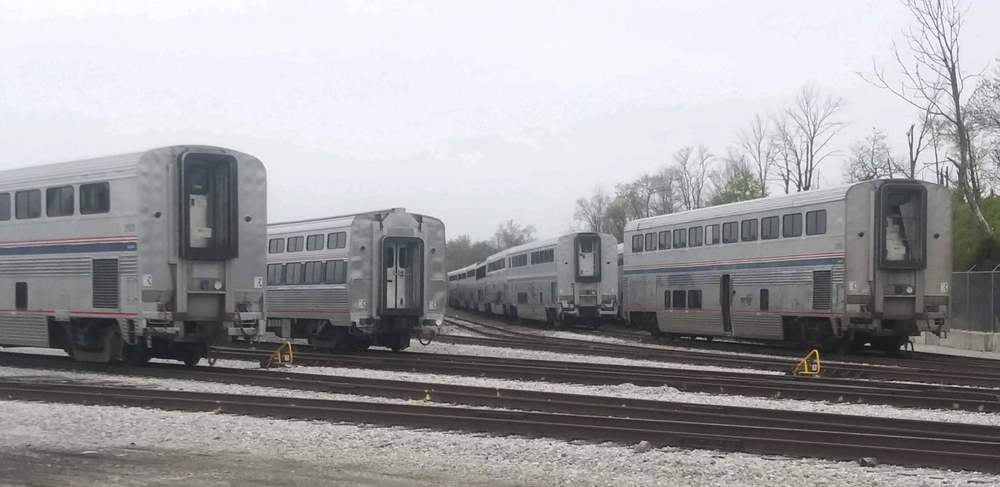 There is very little fare manipulation for long-distance coaches or sleeping car accommodations. This is a result of management's shortsighted decision to save costs by sidelining equipment and refrain from hiring enough personnel to maintain and staff these trains. Since early 2022, when Amtrak cut daily frequencies to five times per week on most non-corridor routes and eliminated the New York-Miami Silver Meteor entirely, anyone attempting to book a reservation usually encounters either coach or sleeper sellouts or only elevated "flexible" coach fares offered on days immediately before departure.
How high? The overnighters' diminished capacity has led to a 35% increase in per-passenger revenue for January-April 2022, compared to the same months in 2019. The figure for state-supported routes is flat and average Northeast Corridor pricing per rider is down 12%.
Since last Monday, May 23, all interregional trains have returned to daily operation except the Meteor (still discontinued), Crescent, and City of New Orleans (both remain five days per week). But he capacity situation remains unchanged and even exacerbated by increased demand.
On May 24, no westbound seats were available out of Chicago on the Texas Eagle, California Zephyr, or Empire Builder. Some coach space did open up on those trains at Bloomington-Normal, Ill., Omaha, Neb., and Portage, Wis., respectively, but there were no overnight sleeping accommodations on the Eagle, Zephyr, or the Southwest Chief. On the Empire Builder, the lone available Minneapolis-Portland, Ore., roomette cost $989 and a bedroom sold for $2,145.
Bring a pillow for your coach seat
What can you do to at least partially defray high costs? One option is to play the segment game, either by breaking up a long trip by stopping over en route or investigating where the train is not sold out between intermediate stations.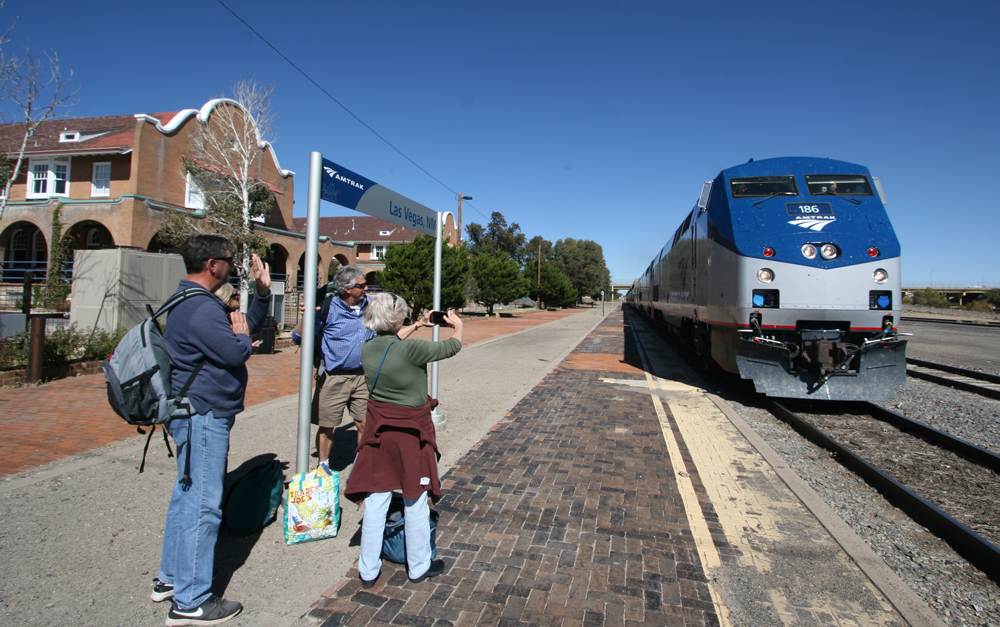 Chicago-Los Angeles Southwest Chief sleeping car space was showing as sold out for the May 26 departure. A closer look revealed a roomette available between Chicago and Topeka, Kan., but a different room opening up at Kansas City. Buying a roomette to Los Angeles on the same train cost $1,142 from Kansas City, $846 from La Junta, Colo., $683 from Las Vegas, N.M. and $565 from Albuquerque. Dining car meals are included for sleeper passengers, but coach travelers still must buy from the cafe car on all trains.
There was a time when Amtrak distributed small pillows to every overnight passenger, but the practice has long been discontinued. One thing to keep in mind is that crowds often thin out on mid-route segments, often overnight, so this makes sleeping in a coach seat less of an ordeal than it might seem. The major exception is Auto Train, which makes no stops.
The bottom line for summer travel: try to reserve early enough to avoid sellouts and higher prices. For longer journeys, consider segmenting the trip either by accommodation or intermediate destination. More equipment and personnel may alleviate the company-created capacity crunch, but don't count on it in the immediate future.