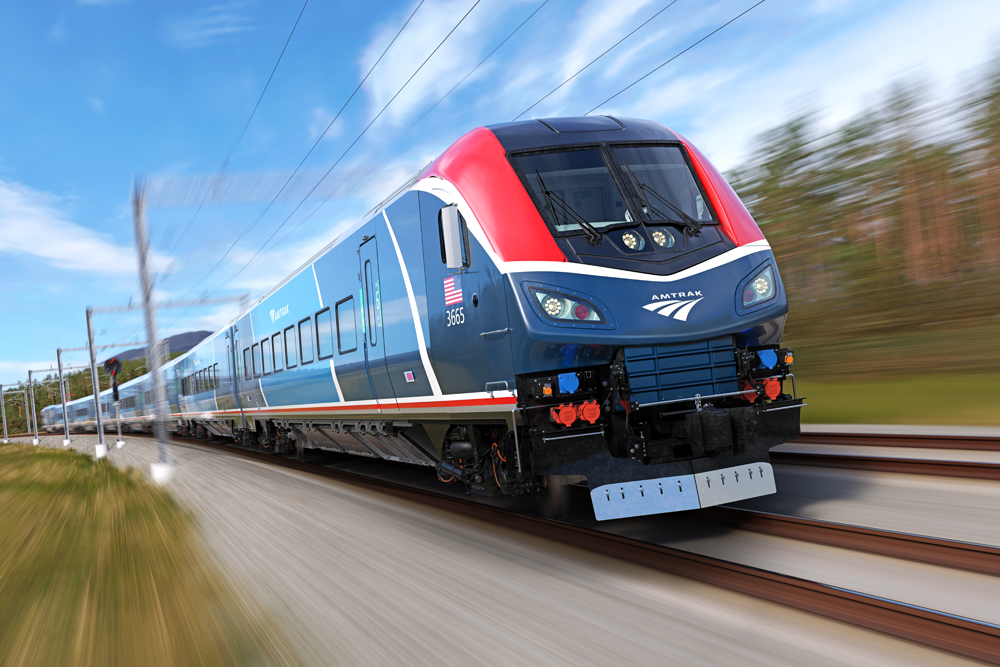 ---
WASHINGTON — Amtrak said it has exercised a contract option and ordered 10 additional Airo trainsets for use on regional and state-supported routes, bringing to 83 the total number of the trainsets to be manufactured by Siemens Mobility at its plant in Sacramento, Calif.
"We're thrilled to satisfy the soaring demand for train travel with new state-of-the-art, American-made equipment that ensures the highest standards of comfort, service and amenities," Amtrak President Roger Harris said in a press release issued today (Aug. 21). "These new trainsets will help us get people where they need to go, while reducing road and air congestion, creating jobs and supporting the American economy."
The first of the new trainsets are scheduled for delivery in 2026. They are expected to be deployed on trains including the Northeast Regionals; Empire Service; Keystone Service; Downeaster; Pennsylvanian; Vermonter; Ethan Allen Express; Adirondack; Virginia, New Haven, and Springfield services; Palmetto; Carolinian; and Amtrak Cascades.
Amtrak introduced the Airo name, along with images and additional details on the equipment, at a press conference last year in New York City [see "Amtrak rolls out 'Airo' branding …," Trains News Wire, Dec. 15, 2022].
At that time, it said it had ordered 83 of the semi-permanently coupled trainsets — 73 dual-mode and 10 others — at a total cost of $7.3 billion. In response to a question from News Wire, a company spokeswoman said today Amtrak had "initially ordered 73 trainsets, with the goal of acquiring 10 additional units so long as the ridership outlook remained positive coming out of the pandemic. With ridership continuing to grow, we executed a contract option to purchase the additional 10 units."