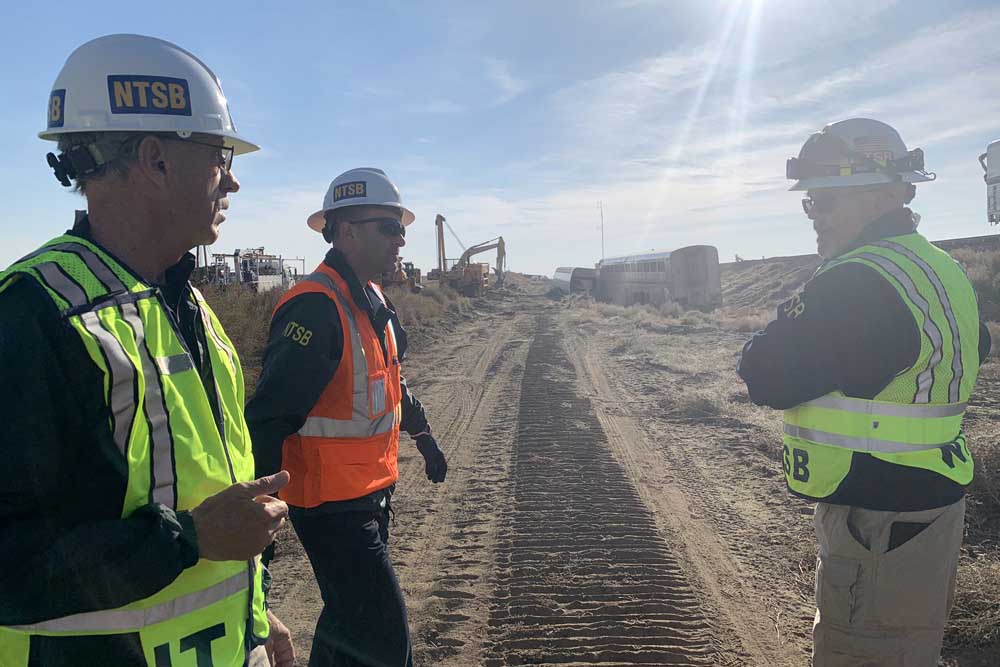 GREAT FALLS, Mont. — An Amtrak on-board service attendant injured in September's derailment of the Empire Builder has become the latest to file suit over the accident.
The Billings Gazette reports Tarrick Peyton filed suit in U.S. District Court in Great Falls against Amtrak and BNSF Railway for negligence in the Sept. 25 accident that killed three people. The suit claims negligence in causing the accident, not discovering a track defect, not operating the train safely, and not providing the training and tools to respond to the derailment.
The suit alleges Peyton's three weeks of training before starting work in August 2021 did not address what to do in the event of a derailment or how to help surviving passengers and crew.
Peyton's suit says he found the bodies of all three of the people killed in the accident, as well as others who were injured. After an hour of helping passengers, he said he was exhausted, in pain, and vomiting, and was sent to the hospital by an emergency medical technician. The suit says he has been diagnosed with head and shoulder injuries; injuries to the discs, nerves, and connective tissue in his lower back; and Post-Traumatic Stress Disorder. As a result, he has suffered economic losses and experienced pain and suffering and will continue to do so, the suit says.
An Amtrak spokesman told the newspaper the company is aware of the suit and will "review and respond in the appropriate channels." BNSF declined comment.