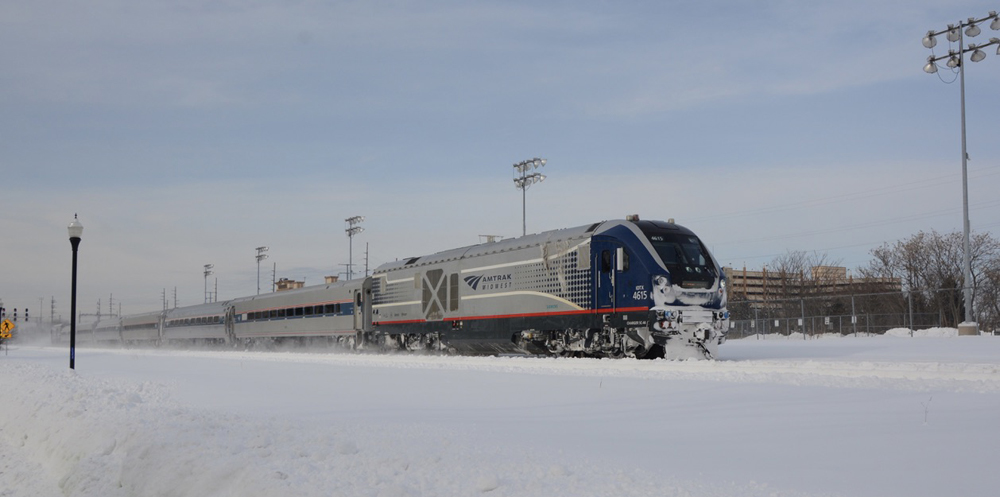 ---
CHICAGO — With a massive winter snowstorm sweeping into the Midwest from the northern plains this week, Amtrak is canceling some trains out of Chicago to and from Milwaukee, St. Louis, and Pontiac, Mich., on the day the brunt of the blizzard is expected. The same trains also won't run this Saturday and Sunday, when temperatures are projected to plunge to near zero. One Missouri River Runner round trip, the morning train out of St. Louis and afternoon departure from Kansas City, Mo., is also not operating those days.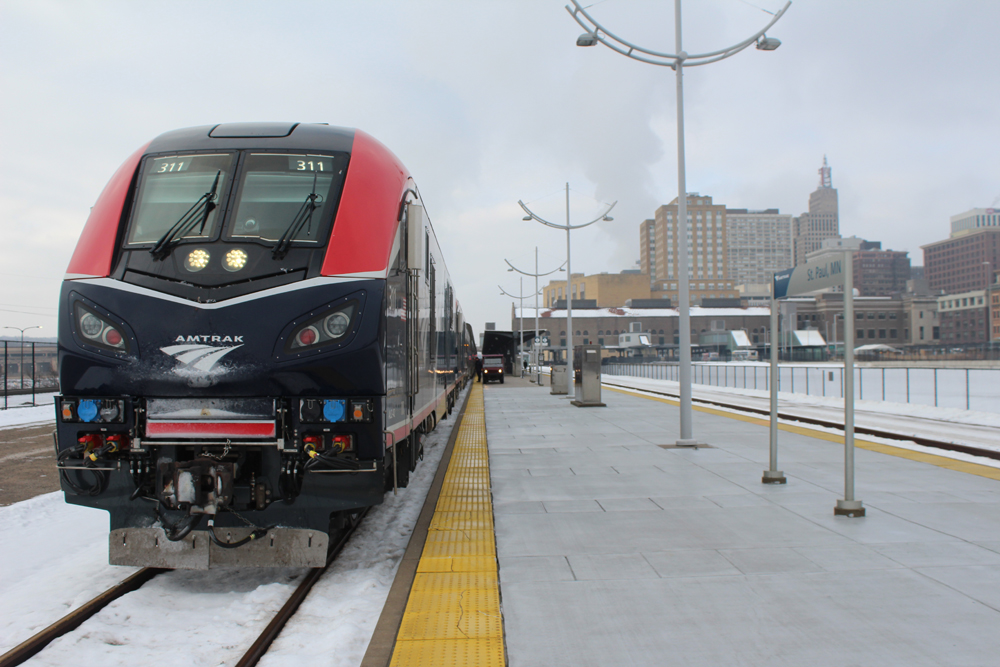 Additionally, Amtrak has cancelled Empire Builder departures from Chicago and the West Coast on Tuesday, Dec. 20, and Wednesday, Dec. 21. Builders departing Saturday, Dec. 17, suffered extensive delays enroute. The Amtrak Alerts Twitter feed attributes these to "mechanical issues;" so were both running more than 6 hours late this evening (Monday, Dec. 19). Since the westbound equipment flips back east the same day, today's Chicago-bound departures were set to run, but on a substantially-delayed schedule, from Seattle and Portland, Ore.
Here are the Midwest cancellations to and from Chicago for Thursday, Saturday, and Sunday, Dec. 22, 24, and 25. Other trains on these routes will continue to operate, though many are already sold out both Thursday and Friday.
Chicago-Pontiac, Mich.: Train 352 (2:15 p.m. from Chicago); 353 (8:50 a.m. from Pontiac).
Chicago-St. Louis:  Trains 301 and 305 (7:15 a.m. and 5:20 p.m. from Chicago); trains 300 and 306 (4:30 a.m. and 5:40 p.m. from St. Louis)
Chicago-Milwaukee: Trains 329, 333, and 337 (6:10 a.m., 11:05 a.m., and 3:15 p.m. from Chicago); trains 332, 336, and 340 (8:05 a.m., 1:05 p.m., and 5:45 p.m. from Milwaukee)
 The National Weather Service forecast for Chicago as of 5 p.m. Monday calls for "heavy snow, strong winds, and bitterly cold temperatures" beginning Thursday and says "the worst conditions will develop Thursday evening into Friday evening, with a full-fledged blizzard possible accompanied by dangerously cold temperatures."