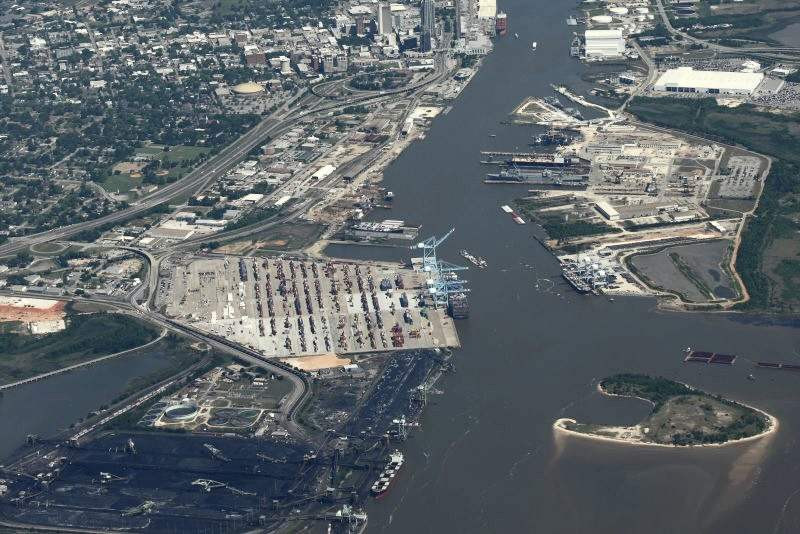 ---
MOBILE, Ala. — The Alabama Port Authority will build an intermodal container transfer facility in Montgomery, Ala., to be served by CSX Transportation, after the authority's board of directors approved a $2.042 million purchase of 272 acres for the new inland terminal to serve traffic from the Port of Mobile.
The first phase of the facility, about 170 miles northeast of Mobile, could take up to two years to build and cost up to $54 million.
The plan, announced Friday, will reestablish regularly scheduled CSX intermodal service at the Port of Mobile. CSX will contribute up to $12.5 million toward infrastructure improvements.
"This is another great example of how successful partnerships can help foster creative solutions for CSX customers," Tom Tisa, head of business development for CSX, said in a press release. "These infrastructure investments will provide the opportunity to grow our business in the region." John C. Driscoll, port authority CEO, said the project "will provide our shippers cost-competitive transportation services to and from one of the nation's fastest growth containerized cargo gateways."
The new inland terminal will serve customers including a recently announced, 650,000-square-foot Amazon distribution center and a recently expanded Hyundai auto manufacturing plant. The port authority says the project will generate 2,618 direct and indirect jobs, $340 million in business revenues, and more than $14.2 million in state and local taxes.
The announcement comes at a time when the port authority and its short line railroad, the Terminal Railway Alabama State Docks, have vocally opposed Amtrak's efforts to launch passenger service between New Orleans and Mobile, and supported concerns by CSX and Norfolk Southern over the impact of those two daily round trips on freight movements [see "CSX, NS say Gulf Coast passenger service would 'devastate' freight operations," Trains News Wire, Nov. 4, 2021]. The authority argued in a November filing with the Surface Transportation Board that two daily round trips will "impair TASD's provision of freight transportation unreasonably" unless Amtrak provides mitigation up to and including construction of a flyover to allow the short line to operate between its two yards without using the CSX main line.