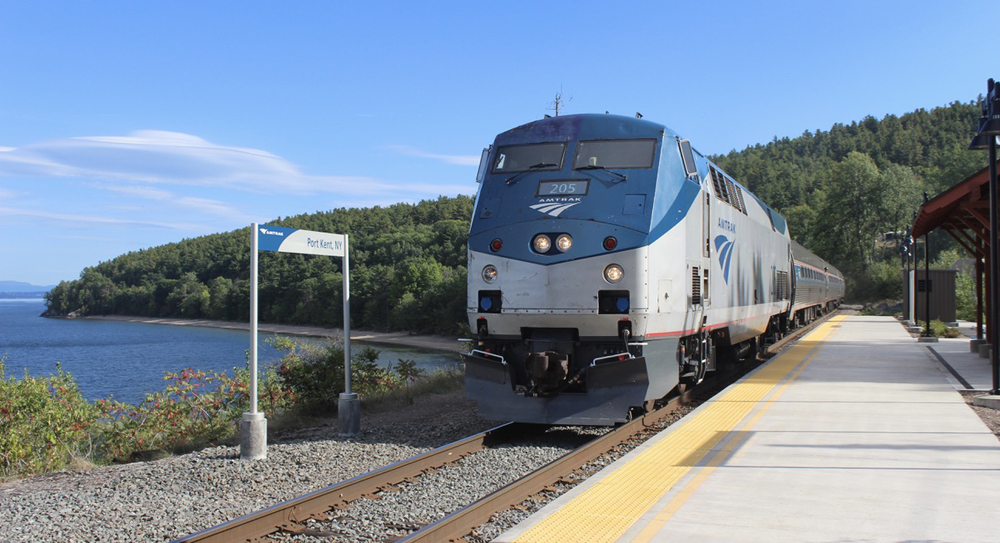 ---
WESTPORT, N.Y. — The New York-Montreal Adirondack is now the only Amtrak service that has not resumed operation following the outset of the COVID-19 pandemic in March 2020, and Amtrak and the state of New York will not predict when it might return.
The delay — which contrasts with Vermont's preparations to extend the Ethan Allen from Rutland to Burlington, Vt., on July 29 to augment rural-area service also supported by the Vermonter — is prompting questions from the New York congressional delegation.
Republican U.S. Rep. Elise Stefanik and Democratic Sens. Charles Schumer and Kirsten Gillibrand have sent letters to Amtrak CEO Stephen Gardner, armed with information both the New York Department of Transportation and Amtrak have declined to corroborate to Trains News Wire.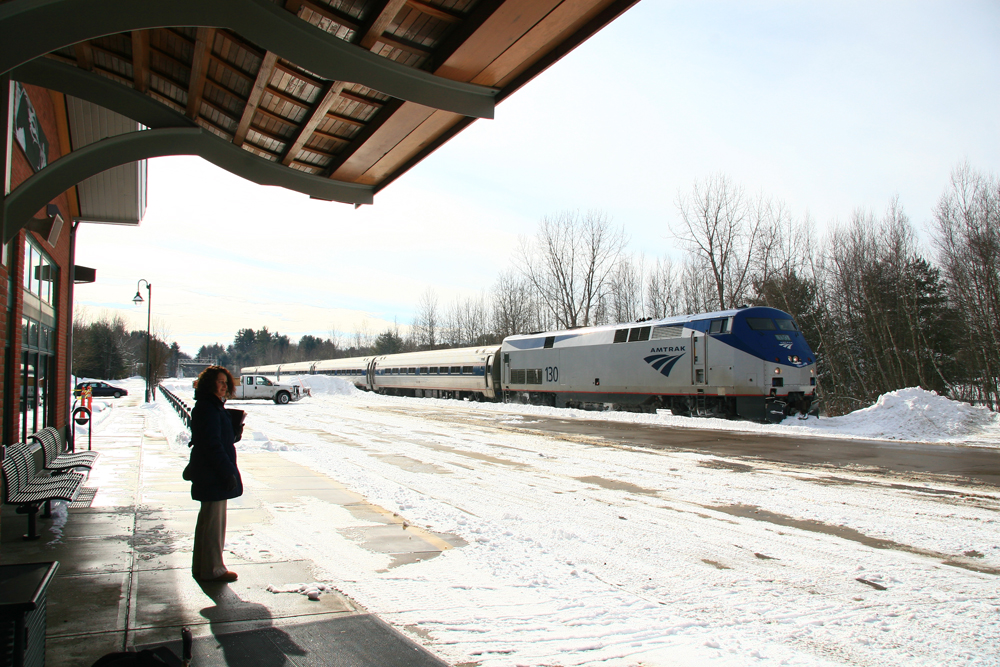 Stefanik represents upstate New York north of Albany, with offices in Plattsburgh, Glens Falls, and Watertown. She notes in her July 14 letter that Amtrak officials in May and June said "staffing was no longer the primary issue for returning service to the rail line, but operational issues needed to be addressed with our Canadian partners."
However, the letter states, "More concerning is that Canadian National recently indicated that it is ready to resume operations as soon as Amtrak is."
Schumer and Gillibrand, in their July 8 correspondence (posted online by WCAX-TV), say they have been informed "train and engine crews for the Adirondack will begin requalification in August. Any delays in the resumption of service would be detrimental to the local economy, especially with some residents lacking alternative methods of transportation."
Their letter asks four specific questions: about a timeline for a service return; steps Amtrak is taking to make sure that happens in the summer months; whether there are challenges with Canada; and steps Congress can take "in order to assist the prompt return of the Adirondack line." Amtrak's responses were to be provided "no later than July 15," but the company did not share its answers with News Wire
Each letter cites the recent resumption of the New York-Toronto Maple Leaf as evidence that the Adirondack can be restarted [see "New York-Toronto Maple Leaf resumes operation," Trains News Wire, June 27, 2022]. But that train is a VIA Rail Canada operation east of the border at Niagara Falls, while Amtrak crews would operate the Adirondack directly into Montreal's Central Station.
Neither of the Vermont-supported trains cross the Canadian border; the Vermonter used to have a Thruway connecting bus between St. Albans, Vt., and Montreal, but that hasn't operated since 2005.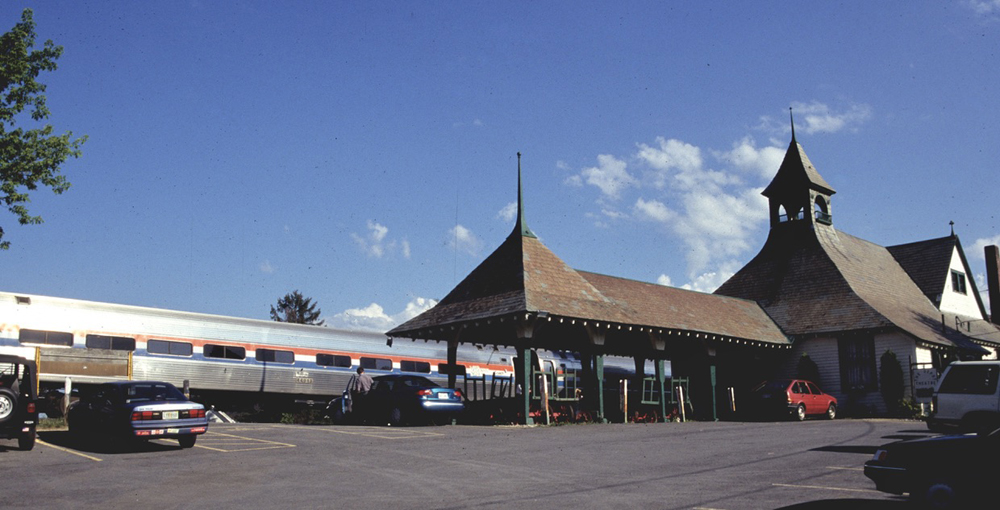 Operationally, the northbound and southbound Adirondacks have been scheduled to pass each other between Plattsburgh and Westport, near the Port Kent, N.Y. station, so if the train resumed temporarily as a daily round trip without serving Canada, timings would need to be adjusted and a viable turnaround location established. Running as far as Westport, N.Y., would restore service to six stops ,including Saratoga Springs and Fort Edward-Glens Falls, which already are served by one Ethan Allen daily round trip.
News Wire first asked about this possibility in 2021 when the Canadian border was closed to international travel, but the New York DOT never offered a response, other than deferring to Amtrak.
On July 18, the state agency responded to that and other specific questions with the following statement:
"The New York State Department of Transportation has requested that Amtrak resume Adirondack service as soon as practicable and, where possible, has assisted in efforts to bring that about. While [the New York DOT] has been kept apprised of developments on this issue, the remaining impediments to the resumption of Adirondack service are largely outside of our solitary jurisdiction, and further inquiries on this topic should be directed to Amtrak."
On Tuesday, Amtrak would only say it is "actively engaged with our congressional delegations regarding the return of Adirondack service and continue to work with the appropriate host railroads' operation agreements."