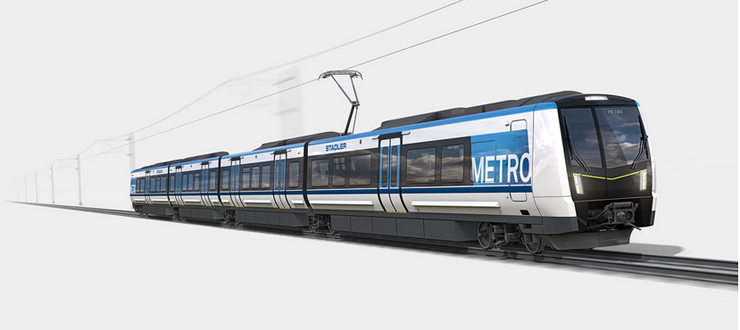 ATLANTA — The Metropolitan Atlanta Rapid Transit Authority has signed a contract with Stadler for 127 METRO trainsets, with two options for additional 25-train orders.
The contract, valued at more than $600 million, is the largest single order for rail vehicles in the company's history, and is the first major U.S. order for METRO trains.
The contract calls for the first trains to be in service in 2023. The trains will serve Atlanta's Hartsfield-Jackson International Airport.
The contract signing comes a day after Stadler announced it would build the first hydrogen-powered trainset for U.S. use. [See "Stadler to build hydrogen-powered train for Southern California service," Trains News Wire, Nov. 14, 2019.]