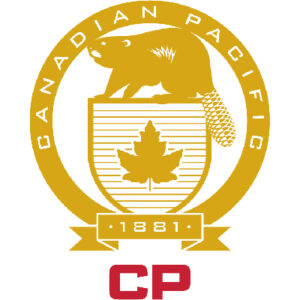 CALGARY – Investigators with the Transportation Safety Board of Canada say the Canadian Pacific grain train that derailed in British Columbia on Monday, killing three railroaders, "started to move on its own" following a crew change.
On Tuesday morning, TSB investigators held a press conference to update the media on their inquiry into this week's fatal derailment near Field, British Columbia. Investigators cautioned that they were still in the early stages of figuring out why the westbound train derailed near the famed Spiral Tunnels on CP's Laggan Subdivision, but that they have been able to confirm a few key details.
"It's too early to say what might have caused this derailment," says James Carmichael, TSB senior investigator.
The initial investigation has found that the train had been stopped for two hours at Partridge, a siding near the Alberta-British Columbia border west of Lake Louise, Alberta. Not long after the new crew arrived, but before they had permission to depart, the train began to roll west. No hand brakes were applied on the train. The crew was unable to stop the train and it rolled downhill for about two miles. The train derailed at about 1:30 a.m. after exiting the Upper Spiral Tunnel. The speed limit through the Spiral Tunnels is 20 mph. Investigators have not yet determined how fast the train was going when it derailed but say it was obviously exceeding the posted limit.
The train consisted of three locomotives and 112 covered hoppers. Everything but 13 cars and the rear-end DPU derailed in three different locations, including along the Trans-Canada Highway. The lead locomotive, where the three person crew was located, ended up falling off a bridge and in the Kicking Horse River.
According to CP officials, the three-person crew included conductor Dylan Paradis, engineer Andrew Dockrell, and trainee Daniel Waldenberger-Bulmer. All three men were from the Calgary area.