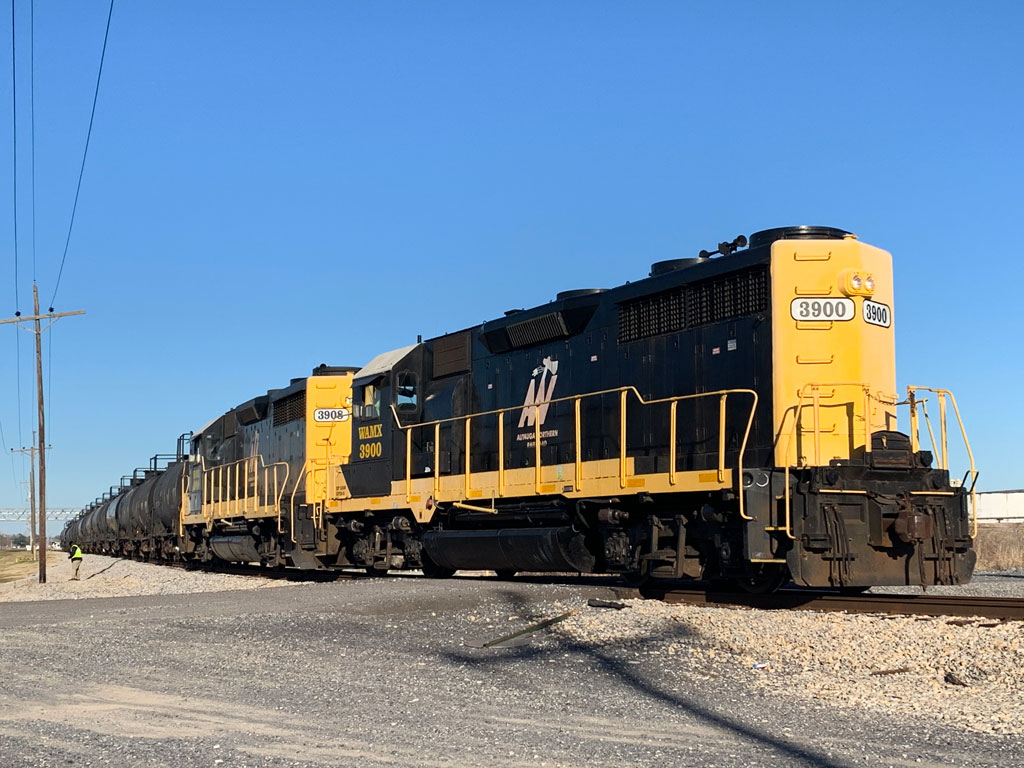 Dutchtown Southern, the smallest railroad you've never heard of, just might be the biggest story in railroading.
The Watco short line began operations in January on 1.76 miles of track leased from Canadian National in Geismar, La. Located some 20 miles south of Baton Rouge along a bend in the Mississippi River, the Dutchtown Southern track parallels the former Illinois Central main and serves a cluster of nine petrochemical plants that fill 35,000 freight cars per year.
Watco Chief Commercial Officer Stefan Loeb sees "staggering growth potential" by offering more flexible, more frequent, and more reliable switching. Dutchtown Southern serves the plants every day and gets paid by the carload, so it has every incentive to gain as much volume as possible by doing things like interchanging with the nearby CN yard multiple times a day.
What's the big deal about a railroad with less than 2 miles of track and just three locomotives? The Dutchtown Southern could be a model for how Class I railroads can win more business from existing customers by handing local switching over to a short line.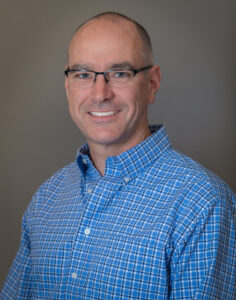 Says James Cairns, CN's senior vice president for rail-centric supply chain: "The customers just needed more switching frequency and more timeliness of switching. So … we worked with our good friends at Watco, and we created a new railway … And this allows us to convert more of that manifest demand directly onto our railroad because the Watco subsidiary can be more responsive and act in a more timely manner to get that next, last car put on our railroad."
Everyone wins: Watco gets another dot on its map. CN gets more volume. The petrochemical plants get more reliable service. And no jobs were lost as CN's local crews now run road freights.
The Achilles' heel of carload traffic — and the top reason it shifts to trucks — is unreliable first- and last-mile service on Class I railroads. This has been exacerbated by the rollout of Precision Scheduled Railroading on three of the four big U.S. systems. Most shippers will tell you that CSX Transportation, Norfolk Southern, and Union Pacific have reduced the number of times per week they serve local customers as part of a relentless focus on costs. CN did the same thing years ago, but it gets relatively high marks for working with customers and showing up as promised. The big U.S. PSR railroads don't.
They have expanded local service territories and are asking crews to do more switching work than they can reliably fit into a shift. The result is an epidemic of missed switches. It's one thing to skip a customer when you're scheduled to show up five days a week and quite another to miss a switch when you've reduced service to just Tuesday and Thursday. The impact is obvious: Transit times get longer and more erratic. And frustrated shippers, who value reliability more than anything, send loads to the roads.
Reduced and inflexible local service limits how many cars a railroad can receive from some of its customers. Which is why some shippers turn to short lines. An example is G3 Enterprises, which handles shipping for 28 wineries and operates regional distribution centers in nine states. Only three of its warehouses are served directly by Class I railroads because the company, which fills 10,000 insulated boxcars annually, wants the flexible service that short lines provide, with an extra switch being just a phone call away. G3's largest origin facility, on the Modesto & Empire Traction Co. in California, is switched several times per day and on weekends, so G3 can fill more boxcars without having to add track or expand rail-related warehouse capacity.
In other words, more frequent and flexible service equals more carloads. Watco's Loeb will be the first to tell you this is not rocket science. But it works, and the Dutchtown Southern model can be applied virtually anywhere spurs bend off the main. "It can be in hundreds of locations per Class I," Loeb says. "It's just a matter of who wants to do it and how much value they can get out of it and how much value they think the customers can get out of it."
Class I railroads are masters at hooking and hauling large volumes over long distances. Short lines excel at responsive local service. Combining the best of both worlds, like the Dutchtown Southern, is one way to help halt the long-term decline of carload traffic.