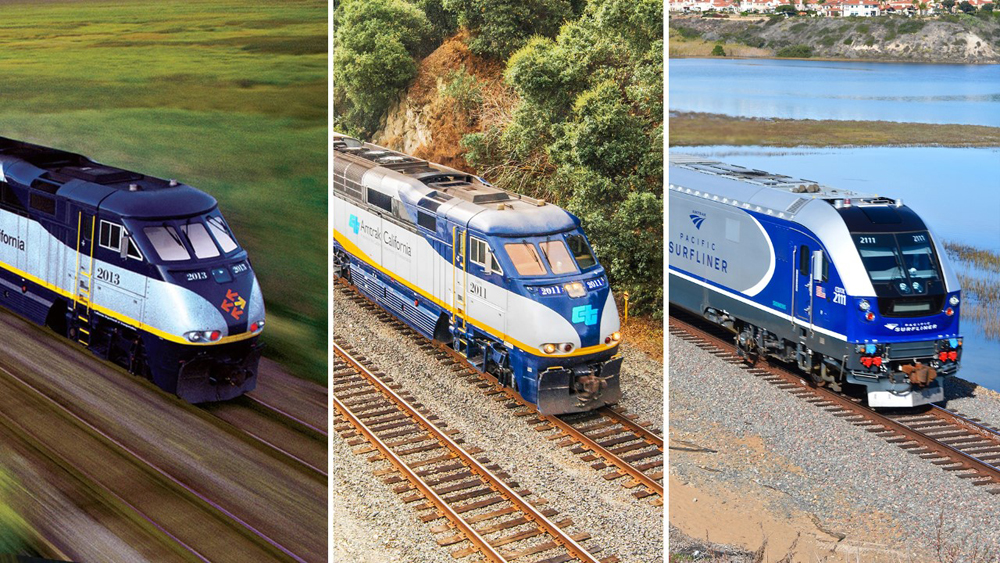 California agencies set online 'Corridor Conversations' event about passenger rail service
The agency that manages Amtrak's Pacific Surfliner service is hosting a free public online event, "Corridor Conversations," featuring presentations from and a roundtable discussion by leadership of California's three state-supported intercity passenger rail corridors. Participants will include Donna DeMartino, managing director of the host Los Angeles-San Diego-San Luis Obispo (LOSSAN) Rail Corridor Agency; Rob Padgette, managing director of the Capital Corridor Joint Powers Authority; and Stacey Mortensen, managing director of the San Joaquin Joint Powers Authority. The event is Thursday, March 25, at 5 p.m. PDT, and will be held on Zoom; more information on how to access the Zoom session will be received after registration. Registration is available here at the Pacific Surfliner website.
Bakersfield considers preservation of UP station, which dates to 1889
The Union Pacific railroad station in Bakersfield, Calif., built in 1889 by Southern Pacific, could be facing demolition, reports KGET-TV, which calls the structure "perhaps the single most historic building in East Bakersfield." Union Pacific is replacing the building with a new communications center, and a city councilman says the railroad then plans to demolish the building — a contention the railroad did not confirm in a statement, saying the railroad has met with the City of Bakersfield about the discussion and "no decision has been made on the future of the depot." Councilman Andrae Gonzales, who made the statement about demolition plans, says the city must "do whatever we can to preserve this building." The city is now seeking public input on potential preservation.
House committee to hold hearing on transportation infrastructure
The House Committee on Transportation and Infrastructure will hold a full committee hearing on Thursday, March 25, "The Administration's Priorities for Transportation Infrastructure," with Secretary of Transportation Pete Buttigieg, who is scheduled to appear virtually. Committee Chair Peter DeFazio (D-Ore.) said in a press release announcing the hearing, "The members of my committee are looking forward to a robust discussion about the priorities of the Secretary and the Biden administration and learning more about how we can work together to deliver for the American people." Additional details, including a link to a live stream of the hearing, will be made available here. It will also be lives treamed on the committee's YouTube page.