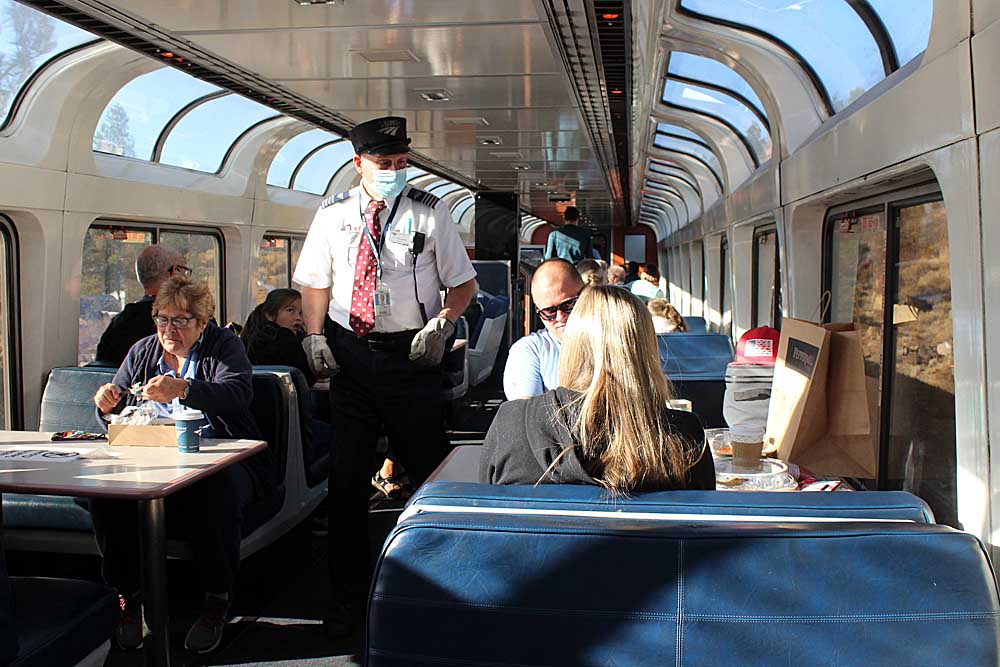 WASHINGTON — Aligning its health policies with newly established federal mandates, Amtrak is eliminating the ability for employees to opt for weekly COVID-19 testing in lieu of vaccinations, effective Nov. 22.
In an Employee Advisory issued this week, Amtrak CEO Bill Flynn outlined how the company will help facilitate its vaccination requirements and ways in which employees are able to submit proof that they have received the shots.
It establishes cutoff dates between Oct. 11 and Nov. 8 for meeting the Nov. 22 deadline, based on the varying times the  vaccines require for patients to become fully protected.
Amtrak has partnered with Walgreens drugstores to stage clinics on site at nine company locations across the system, where pharmacists will be available "to have private discussions and answer any questions you may have about the vaccine." Or employees can request a voucher to get inoculations at any Walgreens and "will continue to receive up to four hours of straight time pay for getting vaccine shots."
Amtrak had previously required employees to submit proof of vaccination by July 1 (unless they instead insisted on being tested — an option that will be no longer available) or face disciplinary action for missing the deadline. The company announced that penalties for missing that date are being waived, but the advisory did not spell out specific consequences if the new Nov. 22 deadline is missed.
Workers may opt out of getting the vaccine based on medical reasons or "sincerely held religious beliefs;" the advisory supplied internal links that explain company policies that allow for those exception requests, which must be submitted by Oct. 11.
Flynn announced that an employee town hall would be held on Oct. 4 to discuss the changes. He concludes, "Complying with this mandate by getting vaccinated is the simplest and most effective thing we can do to protect ourselves and our families, customers and coworkers."