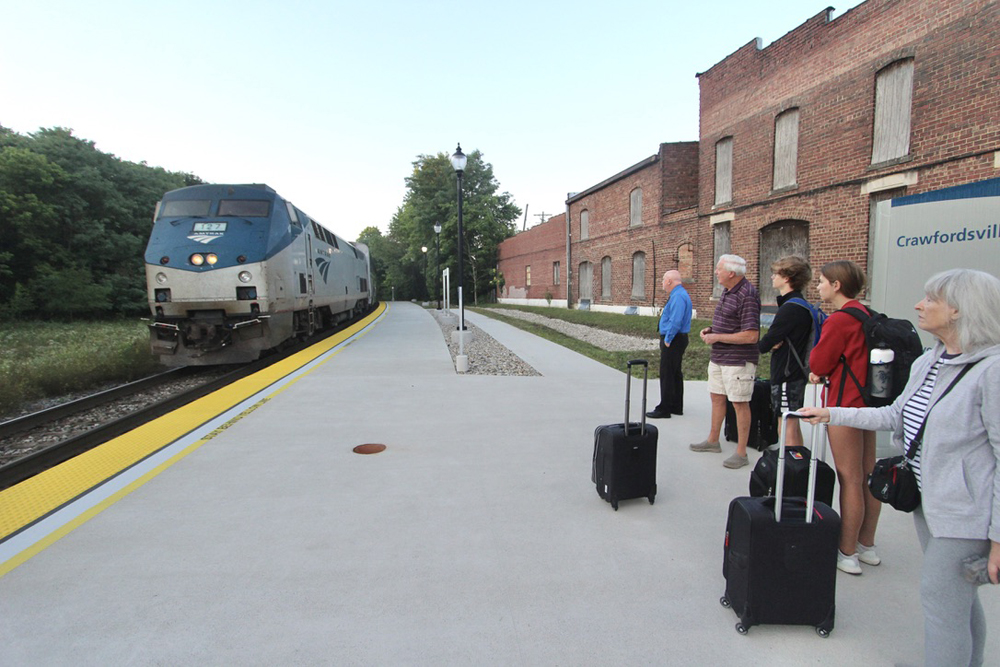 ---
CHICAGO —  "Unforeseen mechanical issues" resulted in the cancellation of Amtrak's westbound Cardinal out of New York on Wednesday, Aug. 23, despite the fact that the triweekly train's equipment had arrived at the Big Apple's Sunnyside Yard late Sunday. As has been recent custom, this resulted in the cancellation of its eastbound counterpart from Chicago today (Aug. 24).
Amtrak spokesman Marc Magliari tells Trains News Wire, "That decision was made, with apologies, due to no other available options."
It is part of widespread and varied group of difficulties for the passenger operator in recent days, which also include departure delays from terminals and operating restrictions because of high heat.
Terminal delays
On Tuesday evening, both the eastbound Cardinal and Capitol Limited were delayed leaving Chicago by more than two hours at 8:24 p.m. and 8:45 p.m., respectively. The Capitol's short Superliner consist had arrived from Washington, D.C., the same day, but the Cardinal's two coaches, Amfleet II cafe, Viewliner sleeping car and Viewliner baggage-sleeper had been in the Windy City since Monday.
At Washington Union Station last Sunday, Aug. 20, both the Miami-bound Silver Meteor and Atlanta-bound Crescent waited more than two hours to switch motive power from electric to diesel.
These are just some of the disruptions illustrating how travelers who rely on Amtrak continue to be impacted by the shortage of serviceable equipment, maintenance issues, and the difficulty in active cars in motion.
A Trains News Wire analysis of 77 Chicago long-distance departures from Aug. 14 through Aug. 23 reveals that at least 19 trains left Union Station more than 20 minutes late. The longest terminal delays were a Southwest Chief departing 3 hours, 46 minutes late on Saturday, Aug. 19, and a 2-hour, 49-minute delay to the same day's Empire Builder. The California Zephyr and Chief accounted for nearly 50% of the late departures.
Issues in the Midwest are not limited to long-distance service. The Amtrak Alerts social media feed lists this morning's Illinois Zephyr from Quincy, Ill., to Chicago as having been cancelled; no reason was reported. One Wednesday round trip of the Chicago-Milwaukee Hiawatha was also cancelled because of "unforeseen mechanical issues."
High heat's impact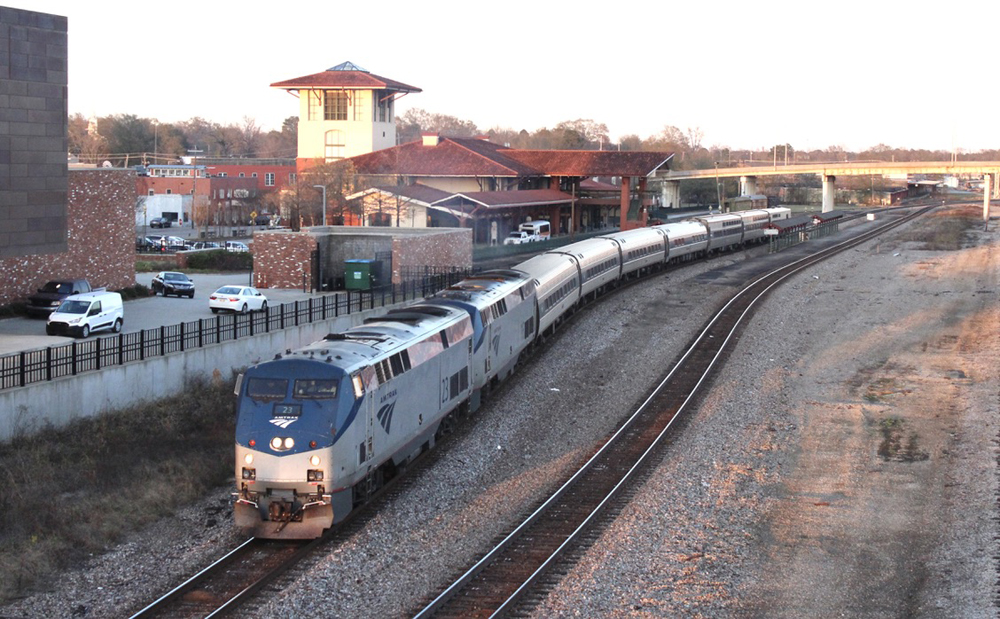 ---
The New York-New Orleans Crescent has been turning at Atlanta after Norfolk Southern began imposing low-speed heat restrictions south of Tuscaloosa, Ala., on Aug. 12 over a stretch of track that is no stranger to high summer temperatures. Buses have been substituted to carry passengers who have already booked, but the trains show "sold out" south of Atlanta to anyone seeking to travel. The Friday, Aug. 25, New York departure and Saturday, Aug. 26, scheduled departure from New Orleans are cancelled south of Atlanta. For the duration, there has been no "passenger advisory" on Amtrak's website explaining or advising passengers of the Crescent's situation.
Because excessive heat causes rails to expand, railroads prudently impose temporary speed restrictions as a safety precaution in areas where high temperatures normally aren't present. This inevitably causes passenger trains to fall behind published schedules. Amtrak notes in a Passenger Advisory on its website that "excessive heat and weather disruptions may cause Northeast Corridor delays," but this summer's weather extremes have prompted adjustments throughout the network.
Imposition of restrictions are generally related to the state of track infrastructure. The Montreal-New York Adirondack hasn't ventured into northern New York state or Canada since late June because poor track north of the border can't withstand heat extremes [see, "CN, Amtrak disagree on payments, heat orders …," News Wire, June 29, 2023].
Reports to Trains News Wire from operating personnel sources indicate that the Union Pacific has imposed heat-related, 50-mph speed restrictions south and west of St. Louis, but none on its portion of the recently upgraded Chicago-St. Louis corridor. On the Amtrak-owned line in southwest Michigan, for example, 110-mph top speeds have been lowered to 100 mph. Norfolk Southern in the last several days imposed a blanket 25-mph restriction on the same trains between Chicago and Porter, Indiana, for parts of Wednesday and Thursday as temperatures approached 100 degrees.
News Wire did ask Norfolk Southern early this week about details regarding speed restrictions in Alabama and Mississippi that have forced Amtrak's Crescent truncation, but NS has yet to respond.