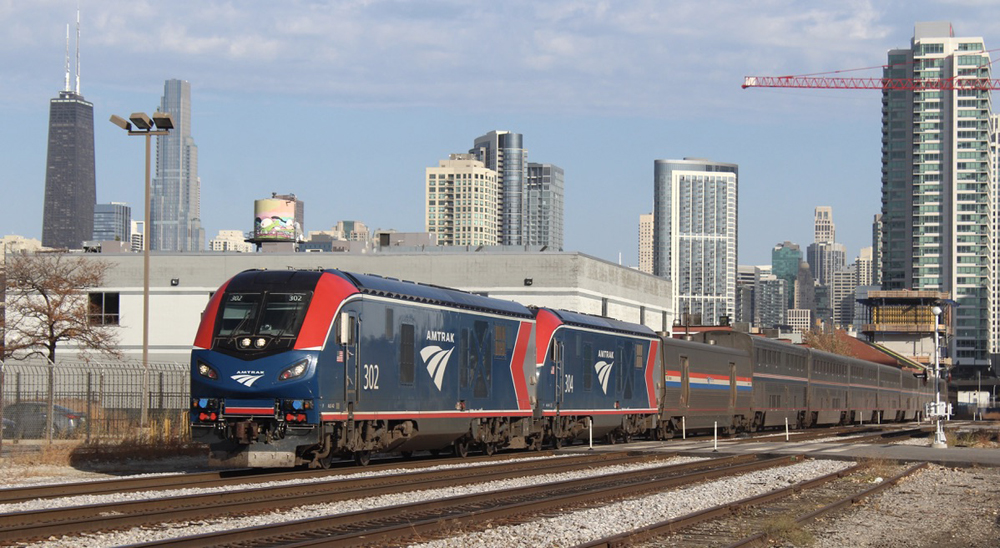 ---
WASHINGTON — Amtrak's Vice President of Long-Distance Service, Larry Chestler, said the company will be without more than a tenth of its equipment for those operations during the current fiscal year, which began in September.
Participating in a Rail Passengers Association webinar on Tuesday, Chestler also reviewed the status of onboard dining, workforce hiring, internal changes to better deal with service disruptions, and plans for a new fleet of long-distance trains.
Equipment shortfall should begin to ease in 2024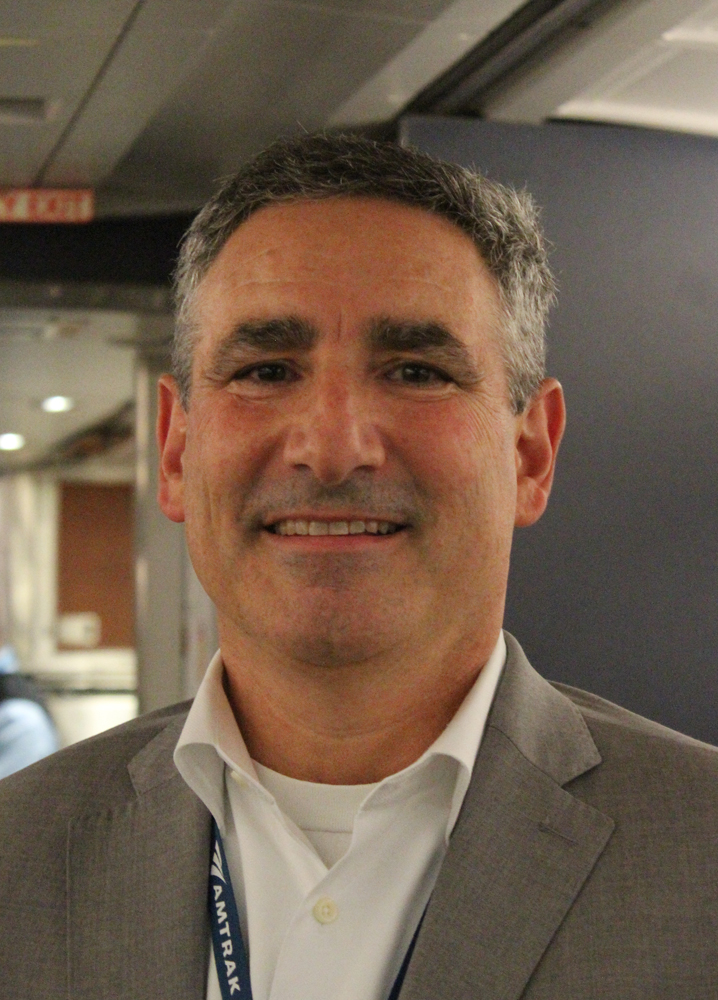 "Long-distance capacity in this fiscal year is expected to be about 11% less than our pre-COVIDfleet availability," Chestler said. Though pointing to the 2021 Empire Builder derailment in Montana and the Southwest Chief's 2022 accident in Missouri as contributing to equipment scarcity, he acknowledged, "We made decisions during the pandemic about the amount of work we could accomplish and idled some equipment. A number of [those] pieces idled at that time are cued up for needing overhaul work to be done. Scheduling that…along with all of the baseline of overhaul work is something we haven't been able to get fully into a calendar yet."
Chestler says he hopes to have "a definitive plan in the coming weeks" for not only a reactivation schedule but also an assessment of all of the equipment that has been damaged over the years. "We certainly won't be able to close the 11% gap in 2023," he said, "but as we get into 2024 the intention is to restore as much of the equipment as is feasible and build a timeline for accomplishing all of that."
Asked by RPA CEO Jim Mathews to clarify the timeline, Chestler did not offer any indication that Amtrak will devote additional resources to speed up the effort. As in past initiatives to clear the backlog of sidelined equipment, what is "feasible" will depend on the financial resources the company intends to devote to the effort.
Meal changes coming in early 2023
As Amtrak President Roger Harris told Trains earlier this year ["Addressing Amtrak's capacity crisis," December 2022], the company is planning to reintroduce "traditional dining" for sleeping car customers on the Silver Meteor. Chestler says the upgrade would also occur on the Silver Star as well as the Meteor "in early 2023," but did not specify a date. "Our team has been working actively on the matter, making sure we have the tools and resources in place to execute on that."
Regarding coach passenger access to the dining car, Chestler pointed to the pilot program where Coast Starlight business class customers are allowed to buy meals on an "as available" basis. "We plan on imminently expanding this to everyone on the train," he says, "and are very close to rolling it out on a couple of additional trains. More to come on that — it seems to be working well on the Coast Starlight and we are happy to expand that."
Amtrak apparently has no immediate plans to discard the "sleeping car passengers only" model by experimenting with a different menu selection or varied price points to attract new revenue from travelers other than customers who have already paid for their meals. Though Chestler asserts café and "flexible dining" menus have been improved, there are no plans to replace the meal-in-a-bowl format on the Crescent, City of New Orleans, Cardinal, Capitol Limited, Lake Shore Limited, and Texas Eagle. The absence of onboard lounge space on many of these trains was not discussed.
Fleet replacement planning begins
Chestler noted that capital delivery, commercial, and product development teams are actively working on a next generation of long-distance rolling stock. Design concepts are being evaluated, and "rooms might be different than what we are offering now," he says. A Request for Information will be issued to prospective manufacturers by the end of 2022 to determine the interests and capabilities of the carbuilding community. Based on the feedback, Amtrak expects to release a Request for Proposals next fall and have an order in place by the end of 2024. "It's an aggressive timeline … and there are unique [procurement] complications because of the [long-distance] service elements," he says.
Issue resolution, hiring also addressed
Other challenges being addressed include:
— Establishing new protocols involving successive levels of senior management when a train loses head end power and on-site personnel are unable to resolve the problem. This is clearly a result of the October incident in Michigan where passengers abandoned two Wolverine Corridor trains that had become disabled.
— Creating a proactive outreach team to better engage customers affected by service disruptions and hiring more contact center personnel. There is also an effort to make rebooking easier. Amtrak spent about $3 million on service recovery in 2022 (about half of this was for bus substitutions) compared with a little over $1 million in 2017.
— Boosting hiring. The company added 3,728 employees in fiscal 2022 and is targeting the addition of another 4,000 in fiscal 2023; 80% of the company's jobs are union. "We're far from where we need to be, but we're getting there," says Chestler.