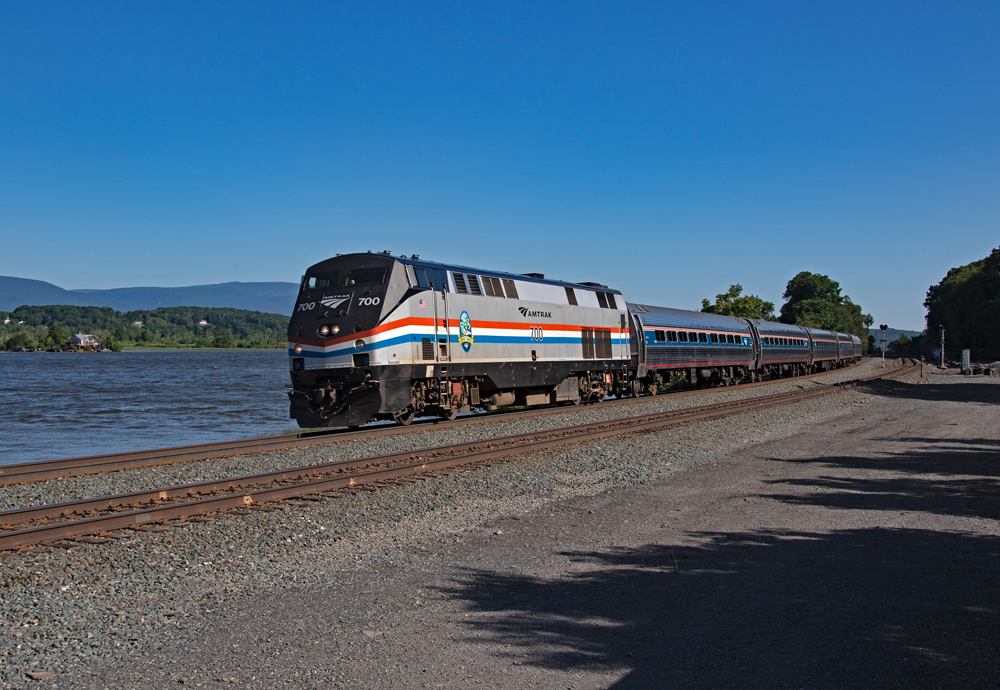 NEW YORK – Amtrak will operate two additional round trips between New York and Albany/Rensselaer, N.Y., beginning Dec. 5. The new departures will bring the total number of weekday round-trip trains to 12, one fewer than Amtrak's pre-COVID schedule for the route.
A new southbound train will depart Albany/Rensselaer at 11:10 a.m. Sunday through Friday, arriving at Penn Station at 1:45 p.m. A second new southbound will leave Albany/Rensselaer at 5:30 p.m. arriving in New York at 8:05 p.m. This train will eliminate a three-hour southbound service gap for travel between Albany and New York.
Northbound, a new departure will leave New York at 8:15 a.m. arriving in Albany/Rensselaer at 10:47 a.m. Another new northbound train departs New York at 3:15 p.m. and arrives in Albany/Rensselaer at 5:45 p.m.
The trains are part of the state-funded Empire Corridor service between New York and Niagara Falls, N.Y.