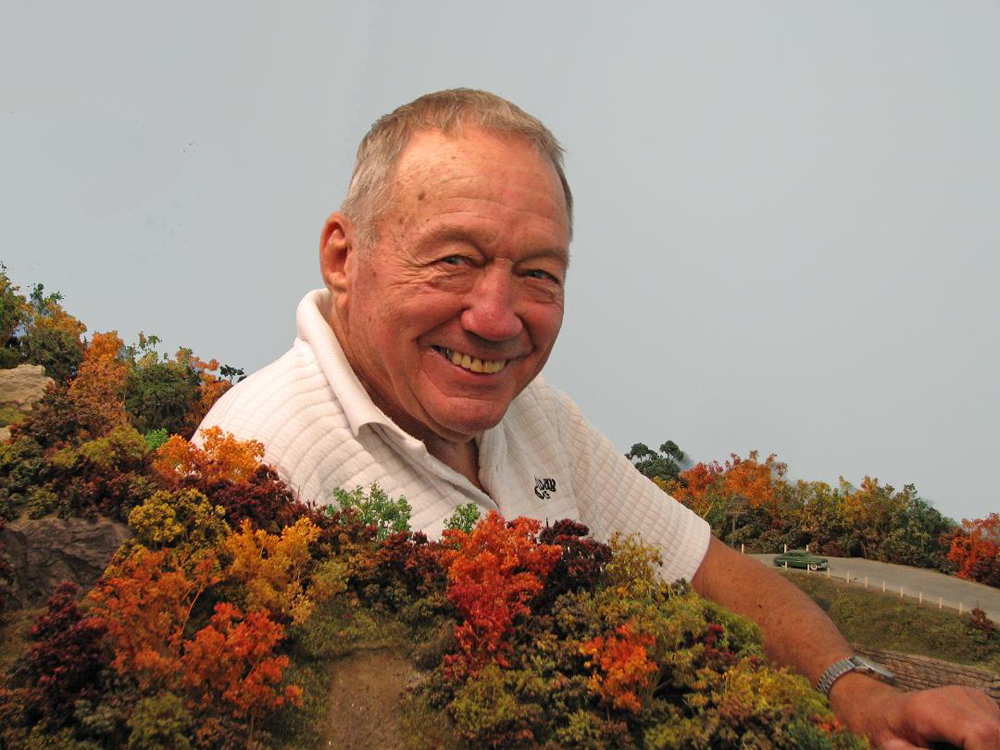 Tribute to Dick Elwell.
Goodbye old friend. It's with a heavy heart that I must inform Model Railroader readers that the hobby community has lost one of its best. My good friend, Dick Elwell, passed away early in the morning of October 21, 2022 after 14 years of dealing with multiple myeloma. Even after going through numerous medical procedures to cope with the disease, Dick's positive attitude and lust for living shined through.
Dick was the most selfless person I have ever had the good fortune to meet. Working for Kalmbach Media I've photographed more 300 model railroads. I can honestly say that Dick's beautiful Hoosac Valley was the best! It has been featured in multiple hobby publications, gracing the cover of the August 2017 Model Railroader and Great Model Railroads 1996 and 2008.
In 1978 while in a hobby shop in North Adams, Mass., I spotted Dick's HO scale Hoosac Valley RR on the cover of the June issue of Railroad Model Craftsman on a magazine rack. The shop owner asked if I would like to meet Dick and see his railroad. Before I could answer, he called Dick and passed me the phone. Dick immediately said "Of course, come on over" which I did, along with my wife Cheryl, and our two boys who, at the time, were 5 and 7 years old. Dick not only proved to be a gracious host but also expressed a sincere interest in me and my family. He gave the boys the run of the railroad room, a gesture they never forgot to this day.
That initial meeting led to 45 years of friendship. Over those years we attended a number of National Model Railroad Association National Conventions together and always had a great time. We also worked together on two MR cover articles in December 1992 and 1993. Being with Dick was always a positive experience. He was without a doubt the most thoughtful, warm, caring person I ever met, always smiling and with never a negative thing to say about anyone.
Not only was he willing to open his layout to people, but he didn't hesitate to travel to other modelers homes, giving advice when asked to do so, and helping them with the building of their own railroads.
Sadly, I have lost the best of friends while the hobby has lost a true master modeler and mentor. Goodbye old friend.
Click here to read Dick Elwell's obituary.