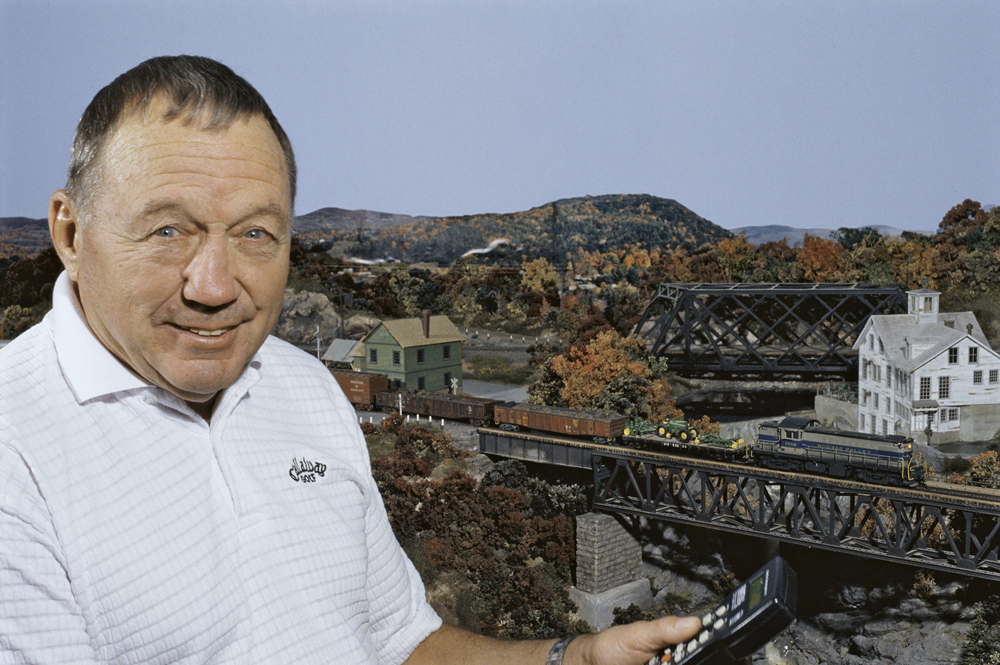 In Memoriam: Dick Elwell. Veteran model railroader Dick Elwell, builder of the well-known Hoosac Valley RR, died on October 21, 2022 after a 14-year battle with cancer. "Even after going through numerous medical procedures to cope with the disease, Dick's positive attitude and lust for living shined through," said Model Railroader contributing editor Lou Sassi. The two were friends for 45 years.
Dick's journey in the hobby, like many of his age, started with a Lionel train that he received for Christmas from his parents. The retired New England Telephone Co. employee switched to HO scale in 1956. Dick began modeling the original Hoosac Valley in 1961 after he and his wife, Sandy, moved into their new home. The layout, featured in Great Model Railroads 1996 and several other magazine articles, was dismantled in 2002.
"Working for Kalmbach I have photographed more than 300 model railroads, and I can honestly say that Dick's beautiful Hoosac Valley was the best," Lou noted.
When Dick and Sandy relocated, he used pieces of the old layout as the starting point for his new 32 x 62-foot Hoosac Valley. You can read about the second Hoosac Valley in Great Model Railroads 2008 and in the August 2017 Model Railroader.
Lou looks back fondly on his friendship with Dick. "Being with Dick was always a positive experience," said Lou. "Not only was he willing to open his layout to people, but he didn't hesitate to travel to other modelers homes, giving advice when asked to do so, and helping them with the building of their own railroads."
Click here to read contributing editor Lou Sassi's tribute to Dick Elwell.