What was your first train set (or locomotive)?
When I was nine or ten my parents built me a 4 x 8 layout using one of the Atlas track plan books as a guide. It wasn't a gift or a special occasion as I remember, just something they felt would be a cool thing to do. They have no recollection of building it, but I remember it so vividly.
Describe your model railroading philosophy in 6 words.
We build models to be transported.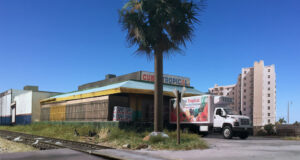 What has been your biggest modeling success?
My old East Rail layout [See Great Model Railroads 2008 –Ed.]. It was more of an experiment to see if I enjoyed working with smaller layouts. It was also a trial balloon to see if I could effectively model the scenery and structures of the Miami, Florida, region. Although it was fairly small I had so much fun with it. As is often the case, I lost interest after it was fully complete and sold it. I sort of wish I'd kept it.
What was your biggest modeling mistake?
My first layout attempt as a teenager. I bit off way too much; tried to build something far too large and complex for my entry level skills, and I had no cohesive plan. Eventually the venture ground to a halt and gathered dust.
Maybe not the biggest, but the most painful: Back in the day we made frequent use of Floquil paint in rattle cans. All of the cans looked the same but had the color printed on the label. After spending many hours detailing a car I reached for what I "thought" was Dullcote to seal it and finish it off. Unfortunately, it wasn't Dullcote, it was flat black!
What's your least favorite modeling task?
Decoder installations and locomotive lighting.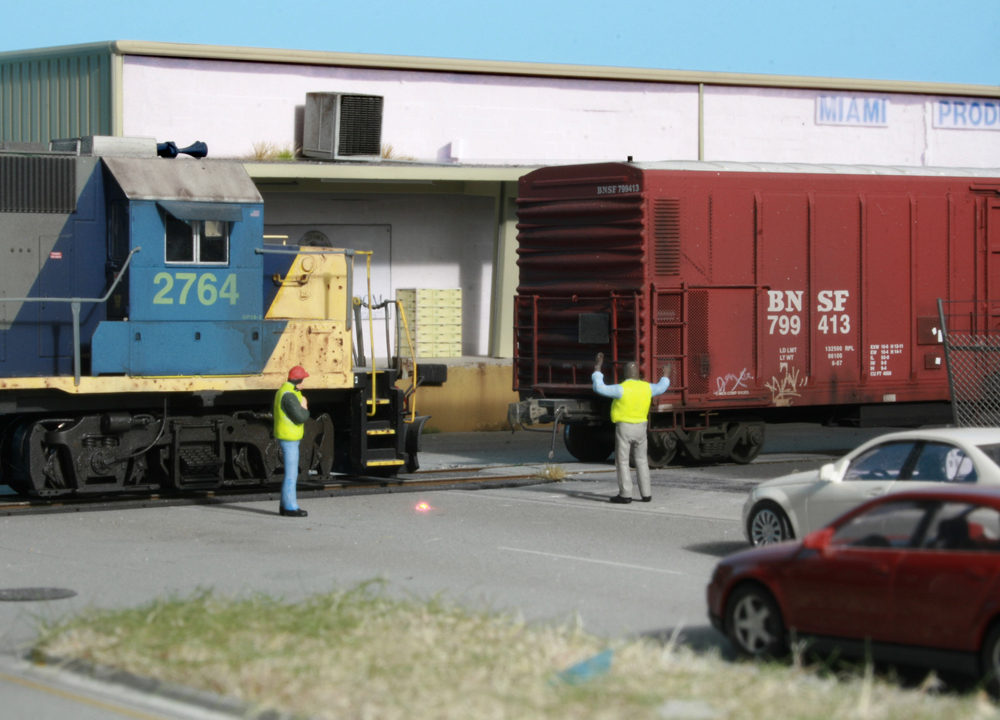 What project(s) have you been working on recently?
I have a commercial project in my shop based on a 1950s Philadelphia freelance theme [see www.shelflayouts.com –Ed.].
Personally, I'm building a fairly large scene with a Liquified Petroleum Gas (LPG) dealer as the centerpiece on my Downtown Spur layout. This layout was featured in the December 2013 issue of Model Railroader, and I also have a modeling blog where I update my progress.
What advice would you give to a new hobbyist?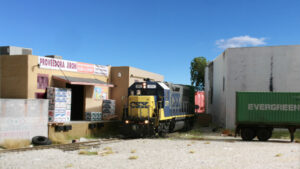 Study the work of good modelers; try to learn what sets their work apart. Never stop trying to improve. Spend less time on social media and re-allocate that time to the work bench instead. Try to stay somewhat consistent as far as building things month to month, even if they're small simple projects.
Watch video of Lance's HO scale CXS Miami Downtown Spur.
Download a track plan of the CXS Miami Downtown Spur.