Meet Jack Burgess
What was the best decision you made regarding model railroading?
In the late 1960s I built a freelance layout. I soon met a modeler who was photographing freight cars in the local SPRR yard and scratchbuilding models of them. I thus got hooked on modeling prototype equipment rather than freelancing. I decided to model a prototype railroad in California, but not a popular prototype like the Southern Pacific Railroad, since I could not afford the brass locomotives being imported at that time. I also needed to pick a prototype which was the subject of a book since I would need a lot of photos to build models of the equipment and structures. Hank Johnston had written a book on the Yosemite Valley Railroad [Railroads of the Yosemite Valley, Yosemite Conservancy—Ed.] and that convinced me to spend the next 50 years modeling that railroad.
You have written that you finished your layout. How is that possible?
I did several things. When I designed my layout I made a list of all of the structures I needed to scratchbuild and did not waste time building "stand-in" buildings or kits. Also, I roughed in all of the scenery very early. As I scratchbuilt the 100+ structures and bridges on that list, I installed them on the layout and added all of the details, trees, etc. around that structure. Once I built the last structure on that list and installed it on the layout, I realized that the layout was finished. There were no other structures to build, scenery to build, or details to add. I realized that, after 31 years, my layout was finished.
What is the key to continually building more challenging models?
I joined the National Model Railroad Association decades ago and got interested in the contest modeling. I started scratchbuilding and entering models in the contest and soon became a contest judge. That experience let me understand what it took to build a model which would score well in contests. I built many of my YVRR models with contest points in mind.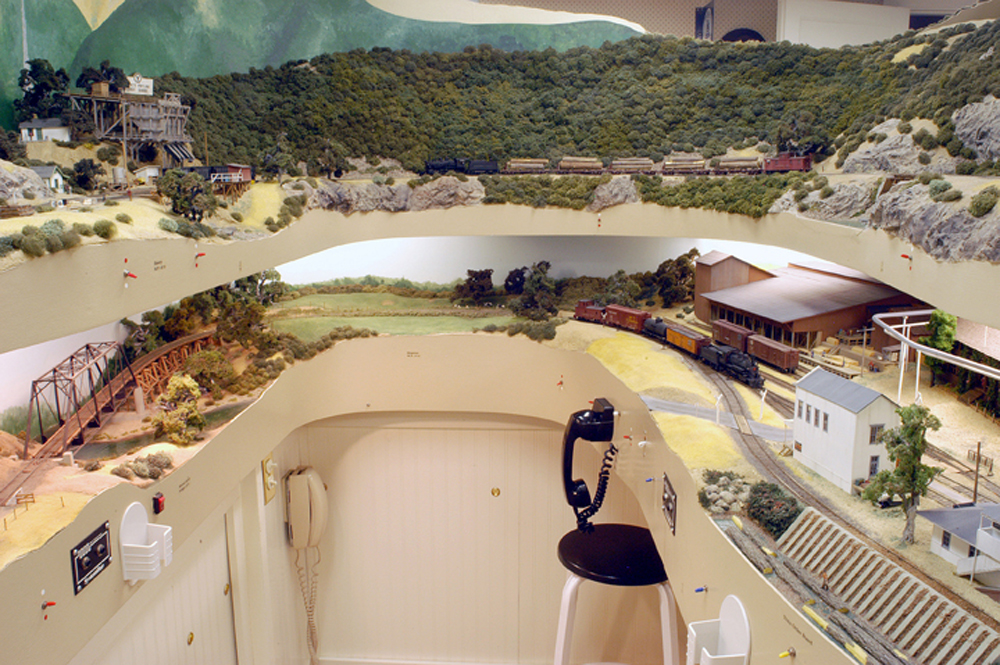 Do you have a shop where you build models?
Yes I do. My first shop was in the "layout room" which in our area, without basements, was the 2-car garage. When the last of my kids moved out, it freed up one of the bedrooms. I then designed and built all of the cabinets and work spaces for my new shop. Moving my shop to that bedroom also let me significantly expand the layout.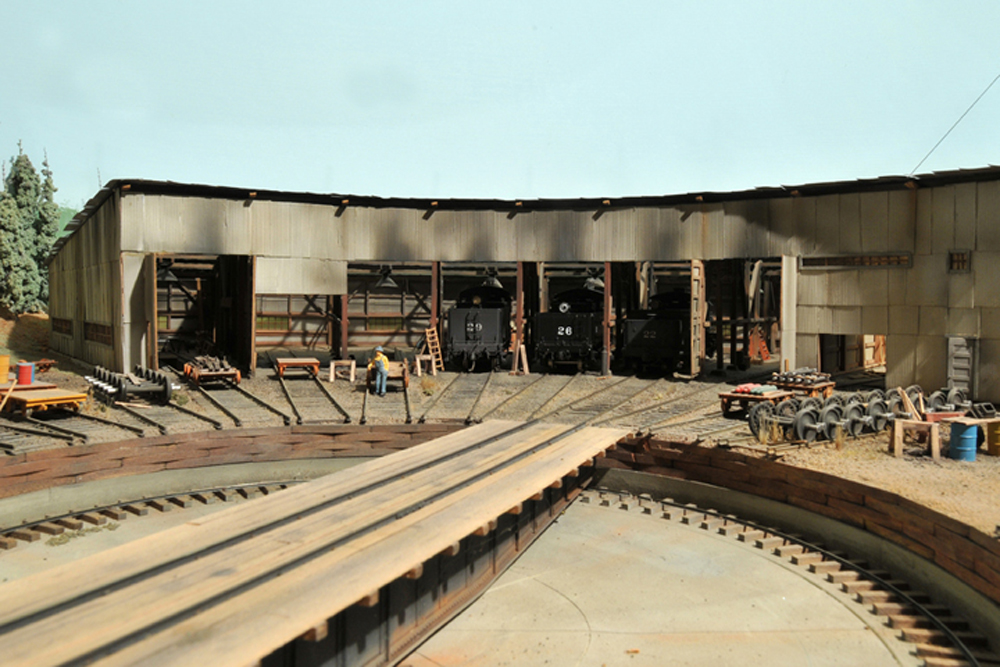 What hobby project do you want to tackle, but haven't yet?
Decades ago I met a modeler who was building a freelanced layout but not making much progress. He previously had a river-rafting company and my wife and I started going on rafting trips on the Merced River with him (the Yosemite Valley Railroad ran along this river until 1946). During one trip I suggested that he switch from freelancing to modeling the YVRR, which he did. Then several decades later I learned that Yosemite Valley Railroad observation car No. 330, which still existed in northern California, was going to be scrapped unless someone saved it. I mentioned this to my friend and he ended up moving and restoring it. There is a display case in the First Class section of the car and I have agreed to build a Proto48 model of this car for that display case. I haven't started work on this car yet.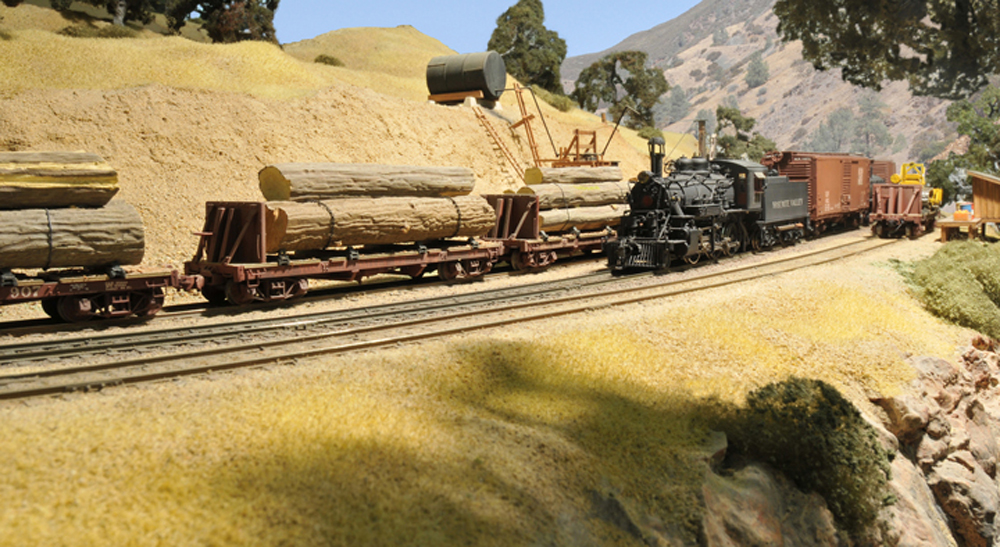 If you could start your layout over, what would you do differently?
Nothing…
Read more!
Get multi-deck layout design ideas from Jack and other hobbyists.
See the track plan of Jack's Yosemite Valley RR.
Download desktop wallpaper of the YVRR.