Locomotives short lines like to use: Shortline railroads have long fascinated me. Perhaps it's because I had a front-row seat to the startup of one in my hometown in December 1996. Maybe it's because some are real underdog stories. Seeing a railroad turn a line or lines plagued by years of deferred maintenance into a success is cool. But I think most of my interest comes from being a diesel fan. I'm always curious to see the locomotives short lines like to use.
For this article, I focused on diesels shortline railroads have commonly used from the 1970s to the present. This is by no means an exhaustive list. Rather, it's meant as a guide to help those who plan on modeling a freelanced short line see what diesel or diesels were common during a certain era. Just because a locomotive listed in one era doesn't mean it couldn't be found earlier or later. Case in point, the Electro-Motive Division (EMD) GP7 and GP9. They've been used on short lines for decades.
Do you have a favorite short line locomotive? Please leave that information in the comments field below.
The 1970s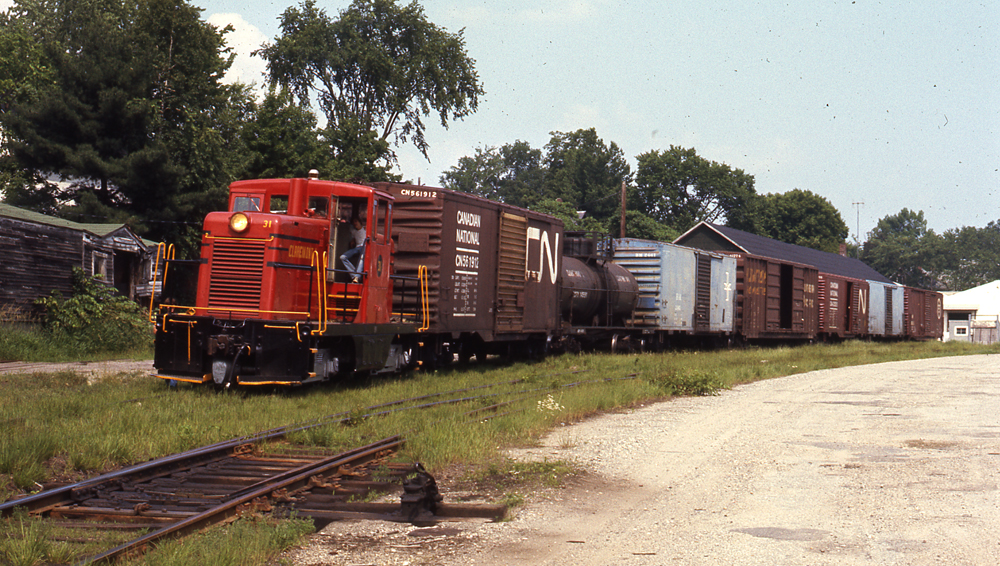 General Electric switchers. As I was researching this article, I was looking for trends in the locomotives short lines like to use. It was pretty easy for the 1980s-1990s and 2000-present. However, I wasn't coming up with a clear trend for the 1970s. So, I e-mailed Brian Schmidt, editor of Classic Trains, to ask for his input.
"The '70s were a big transition period as new short lines were created from lines spun off from Class I railroads, so that leads to the mix of motive power you're seeing," Brian wrote. "I would say for the classic pre-deregulation short lines, it would be the General Electric 44- and 70-ton units. Or, more broadly, all GE switchers which could include other less common sizes, too."
Where could General Electric switchers be found? The diesel fleets of the Aroostook Valley RR Co. in Maine and Claremont & Concord in New Hampshire both consisted of two GE 44-ton locomotives. Three of the 10 diesels in the Bay Colony RR fleet in Massachusetts were 44-tonners.
While GE switchers were popular with eastern short lines, they could be found throughout the United States. The Modesto & Empire Traction Co. in California once rostered 10 GE 70-tonners. Other GE switchers could be found on short lines in Alabama, Arkansas, Iowa, and Kansas, among other states.
For inspiration on how to model a short line railroad that uses GE 44-ton switchers, read contributing editor Tony Koester's four-part series "Build the Claremont & Concord in G scale." Part 1 starts in the August 2005 issue of Model Railroader.
1980s and 1990s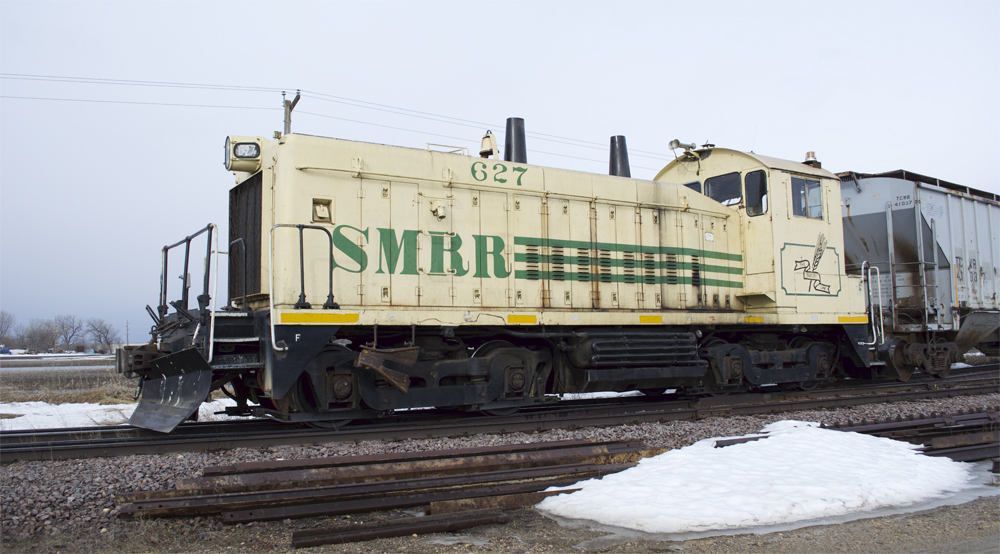 Electro-Motive Division and Alco end-cab switchers. During the 1980s and 1990s, EMD and Alco end-cab switchers were the locomotives short lines liked to use. Electro-Motive Division NW2s and assort SW-series units (SW1 through SW1500) and Alco S-series locomotives (S1 through S4; S6) could be found moving freight from branch lines to the main throughout the country.
Switchers were typically rostered by the smallest of short lines, as well as switching and terminal railroads. Some larger short lines might have an end-cab switcher or two to work specific routes or serve certain industries.
Examples of railroads that had all-switcher rosters include the Alexander RR Co. in North Carolina (one GE 44-tonner, one EMD SW9, and two Alco S3s), Central Indiana & Western RR in the Hoosier State (one EMD SW7), and the El Dorado & Western Ry. in Arkansas (two EMD SW7s).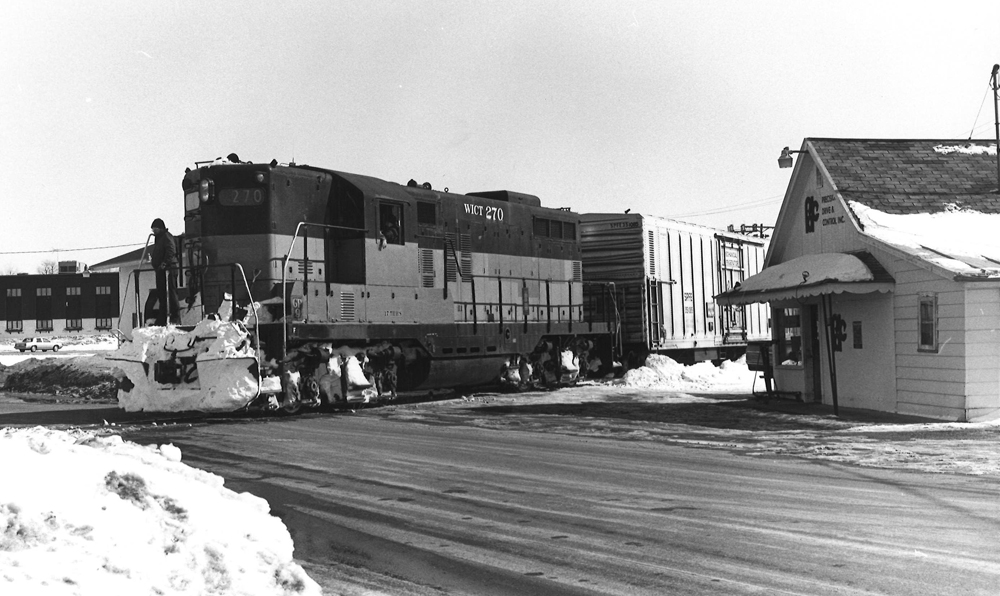 Electro-Motive Division GP7 and GP9. Electro-Motive Division GP7 and GP9 diesel locomotives were the signature units of short line railroading during the 1980s and 1990s, with examples still soldiering on today. Don't believe me? I paged through my well-worn copy of American Shortline Railway Guide by Edward A. Lewis (Kalmbach Publishing, 1996, out of print) and counted more than 165 railroads that had at least one of these two units on their roster. That number doesn't include rebuilt versions like the GP8, GP10, and GP11.
Why were the GP7 and GP9 so popular on short lines? To start, they were plentiful (between the two more than 6,000 were built) and parts were readily available. In addition, the four-axle units were ideal for the routes many short lines were operating. Poor track conditions, weight restrictions on bridges, and other issues related to deferred maintenance limited the types of locomotives short lines could operate.
2000-present
Second-generation Geeps. The locomotives short lines like to use continues to evolve today. As hard as it may be to believe, second-generation Geeps (EMD's GP38 through GP50) are slowly fading from Class 1 diesel rosters and joining short line fleets.
During the 2007 National Model Railroad Association Pacific Northwest Region convention in Boise, Idaho, we visited the Idaho, Northern & Pacific (INPR) yard in nearby Nampa. Gathered in the yard were several of the railroad's EMD GP40s. These units started life on the Atlantic Coast Line (4500 and 4501), Seaboard Coast Line (4503 through 4505), and Louisville & Nashville (4506). All of the locomotives were neatly painted in the INPR's tan, green, and red scheme.
If you look at the photo above, you'll notice that the 4506 has its upper headlight and classification lights plated over. However, the locomotive still has its nose headlight, which dates back to the GP40's days on the L&N. Adding railroad-specific headlights, horns, lifting lugs, or other details will help give your locomotive model a sense of history.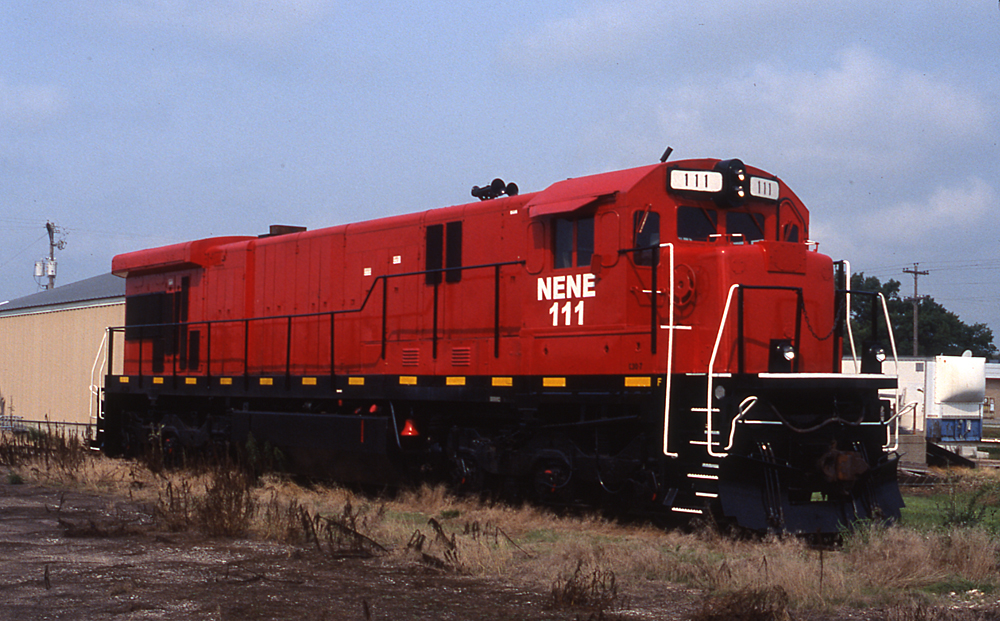 Six-axle road units. Four-axle units have been the backbone of shortline railroad diesel fleets for many years, but that trend began to change in the 2000s. Electro-Motive Division SD40-2s, General Electric C30-7s, and similar former mainline units have found new homes on small railroads throughout the country. You can read more about this shift in "Short lines and regional railroads are consistently upgrading locomotives" by Chris Guss.
I saw this change first hand when I visited the Nebraska Northeastern Ry. (NENE) in Osmond, Neb., on August 16, 2007. The line began operations in July 1996 on approximately 120 miles of former BNSF Ry. track between Ferry Station and O'Neill, Neb. The NENE also had trackage rights over the BNSF Ry. to Sioux City, Iowa. BNSF Ry. purchased the line back in October 2012.
When I arrived at the diesel shop, I immediately noticed the motive power. I was greeted by a pair of former Burlington Northern GE C30-7s and an ex-Southern Pacific EMD SD40R. All three were painted in the railroad's red-and-black paint scheme. There wasn't a Geep or end-cab switcher in sight.
The NENE locomotives also illustrate what a typical short line paint scheme looks like. Basic colors (the scarlet most likely a nod to the University of Nebraska – Lincoln), simple lettering, and sill stripes that follow Federal Railroad Administration practice. Some railroads will spell out their name on the long hood and apply a herald to the nose and/or cab sides. Remember, most short lines don't have big budgets, so fancy paint schemes are the exception, not the rule.