Winter is my favorite season, especially for watching trains. The snow gives everything in the background and foreground a pure, white canvas. Snow in the air gives photographs depth. Iced-over bodies of water give an awesome effect. It seems like snow scenes are quite rare when it comes to HO and N scale layouts, and those that have them are usually just one module. I'm planning on building a small HO scale Alaska-inspired layout, so I thought I would look into what winter scenery supplies are available to us as modelers. The products below are a great place to start building a winter wonderland on your layout. Do you have any favorite model railroad snow products that we missed? Comment below!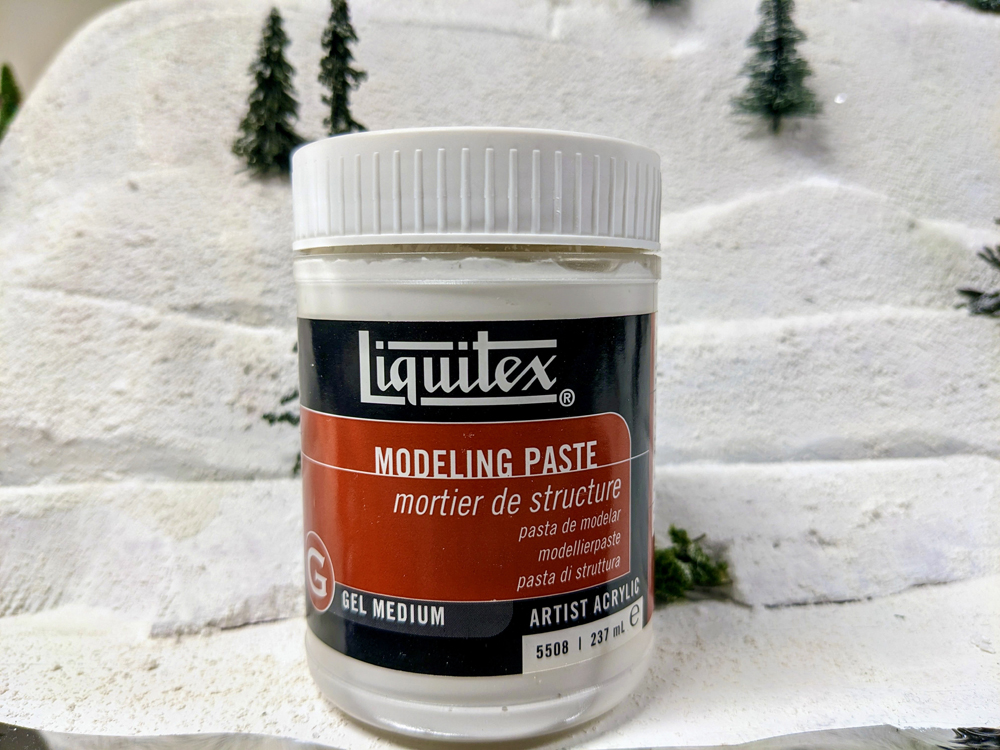 Liquitex Modeling Paste – This gel medium dries slowly to a very hard surface. It's a thick, matte, opaque medium that can be mixed with any acrylic color or painted after it dries. You can use it to build heavy textures on rigid surfaces. This is a perfect product to make heaps and piles of snow.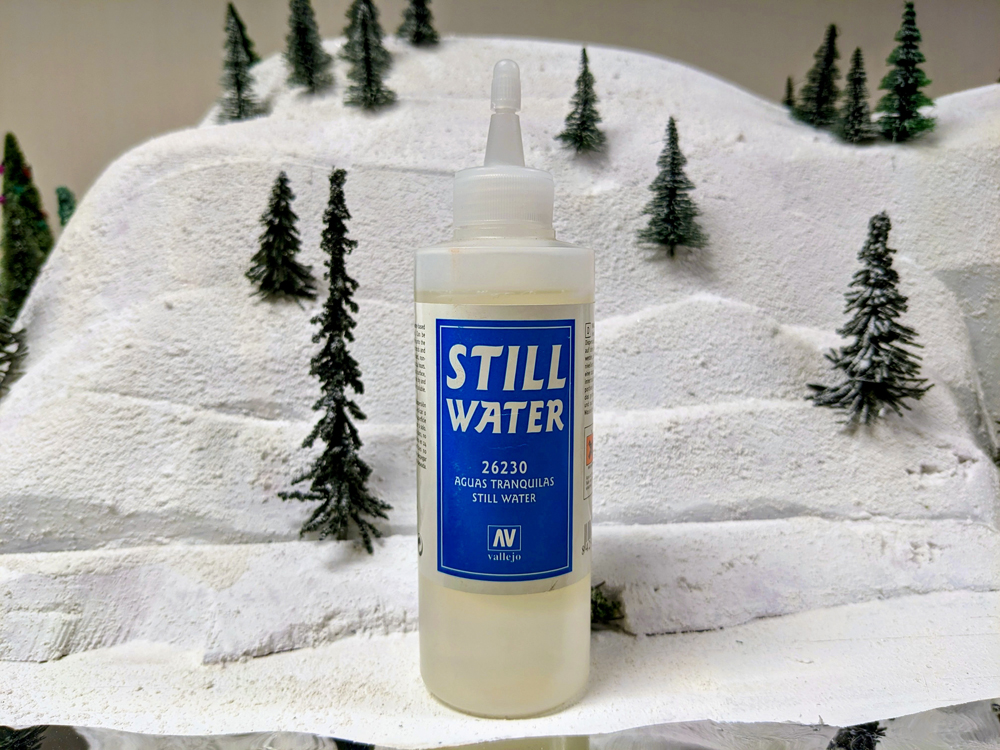 Vallejo Still Water – This water-based liquid is a polyurethane dispersion. It can be poured directly onto the surface that you want to add still water to. It self-levels and dries to a hard, clear finish in about 24 hours. You can use this to make a body of frosty, frozen water.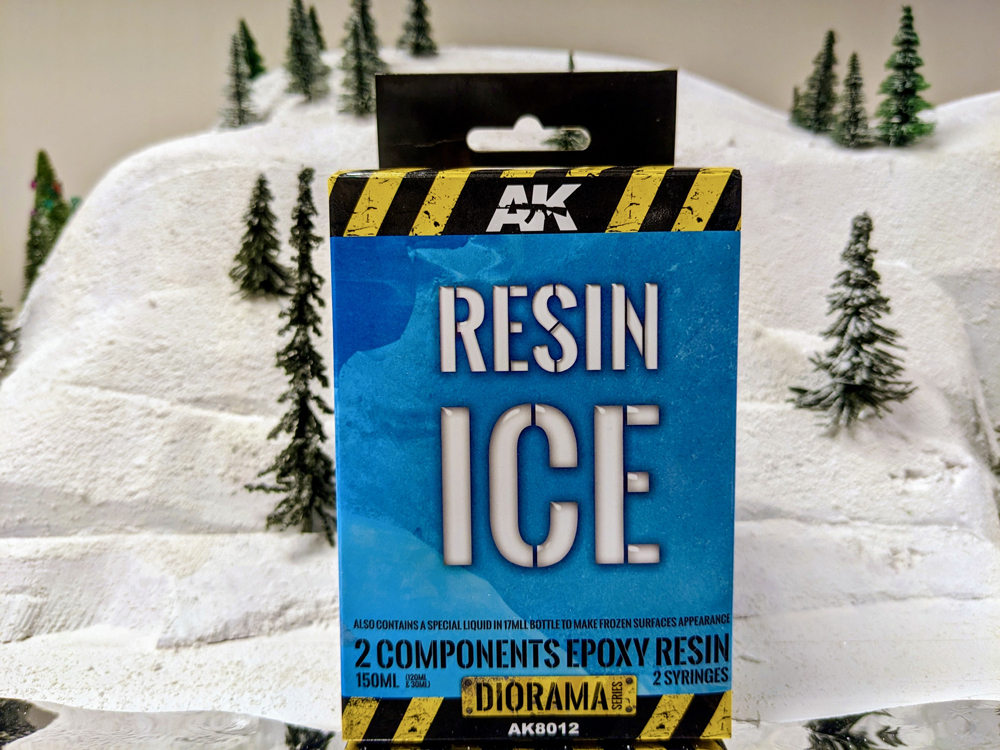 AK Interactive Resin Ice – A two-part epoxy resin, once mixed this can be used to model broken ice. The kit includes a resin and hardening agent that mix together, as well as a bottle of ice surfacer. In the final stages of the 24-hour drying time, the material is able to be textured. Once dry, the resin can be cut and broken with knives and other tools.
Noch Icicles – The thicker-consistency clear liquid can be applied to almost anything. Just hold the tube to the surface you want the icicle to start on, squeeze the tube, and pull down. The paste dries transparent within two to three hours. Length and thickness can be adjusted while applying the icicles.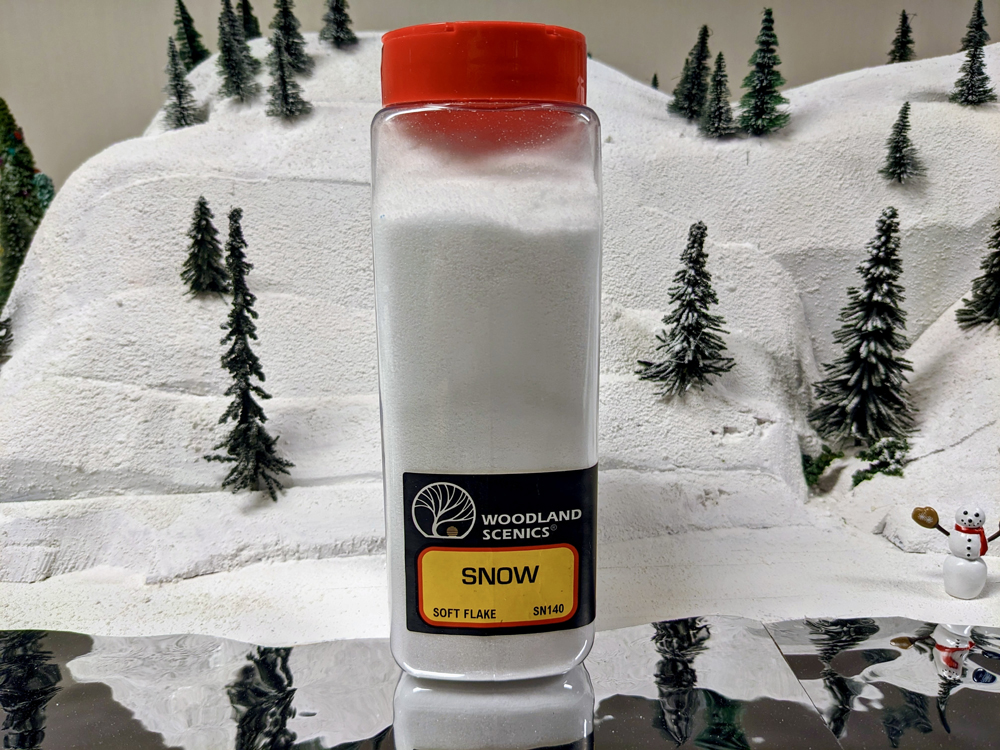 Woodland Scenics Snow – Arguably the easiest way to add snow to a scene, the 32-ounce shaker is designed to sprinkle right over scenic cement. The soft flake snow can be layered on to create everything from small dustings to heavy drifts.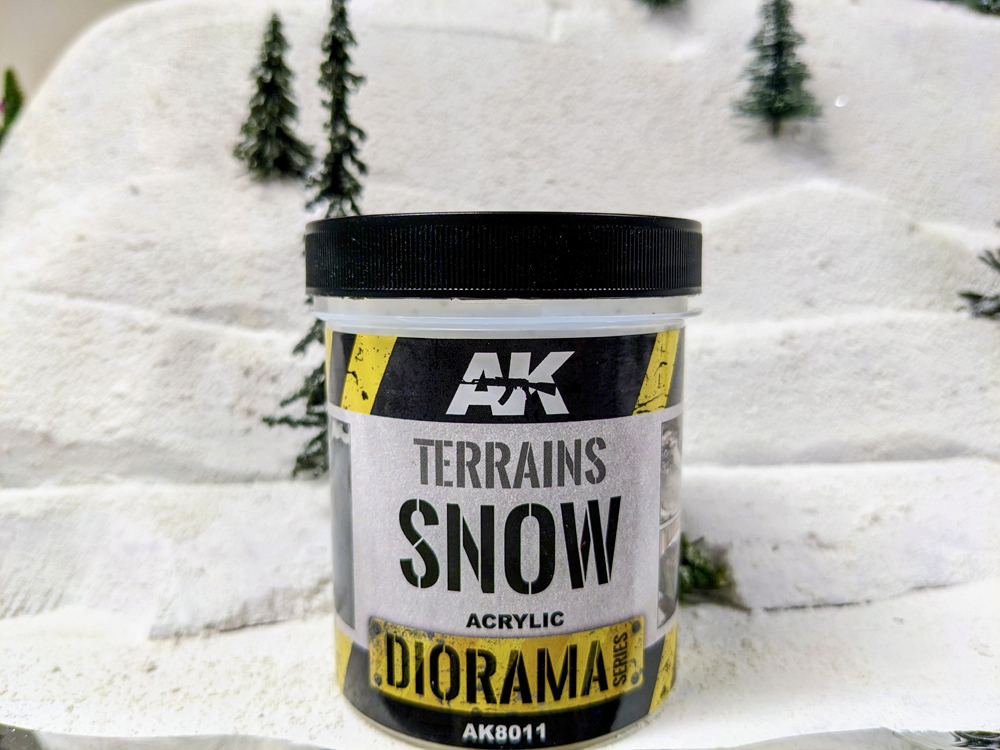 AK Interactive Snow – As opposed to the Woodland Scenics Snow, the AK Interactive snow is an acrylic paste. The paste can be used in both thin or thick layers and can be diluted with water or acrylic thinner for a thin application. Instead of sprinkling, a spatula or brush is the best means of applying this product.
If you're looking for more ways to add winter scenery to your layout, check out Kathy Millatt's article "7 tips for winter scenery" in Model Railroading: The Ultimate Guide 2020. She also tackles snow and ice scenery effects in Let's Make A Scene: Episode 9 on Trains.com.