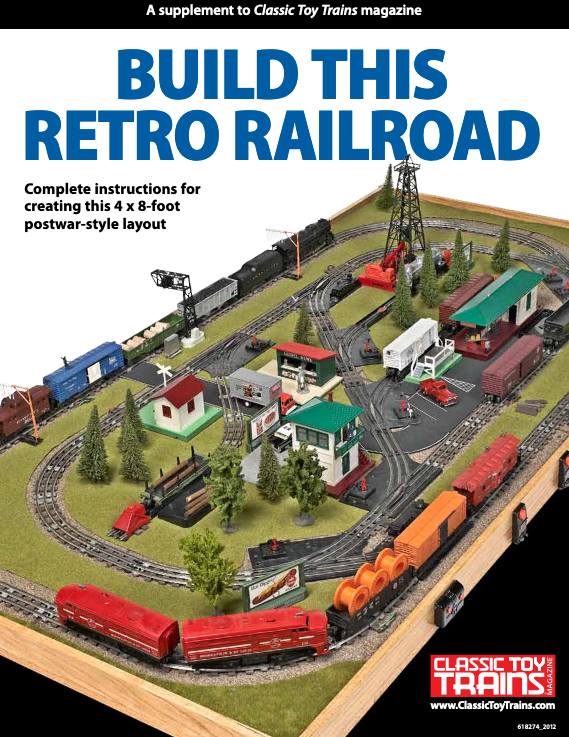 Large layouts are cool, no doubt, but we thought that something smaller that combined postwar trains with modern materials also sounded like fun.
We told Classic Toy Trains Editor Carl Swanson what we were thinking, and he challenged us to actually follow through. Uh-oh.
This special 13-page magazine supplement contains step-by-step instructions for creating a 4 x 8-foot layout. The O gauge plan draws ideas from traditional Lionel displays, complete with illustrations and photos.
Enter your email address below to sign up for our twice-monthly newsletter and instantly download this guide!
Get Your FREE PDF Download
Enter your email for access to Build this Retro 4 x 8 Railroad.
By entering your email you will receive newsletters, special offers, and more from the Trains.com family of brands. View our privacy policy.