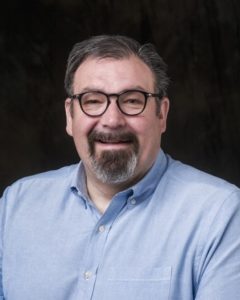 Hal Miller, Editor
Hal Miller enjoys railroading in full-size and model varieties, and on two or three rails.
He traces his tenure at Kalmbach Media back to Trains Magazine. A stint at our former trade publication, Model Retailer, helped foster relationships with manufacturers in the hobby industry and allowed him to experience a variety of model railroading scales.
Most recently he's been the editor of Model Railroader. He is also currently editor of Garden Railways.
When not chasing trains or model railroading, he's usually working on vintage vacuum-tube amplifiers or helping to rescue dogs with his family.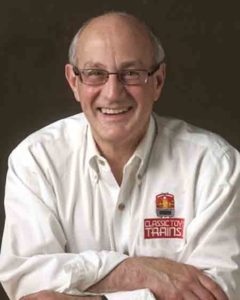 Roger Carp, Senior Editor
Roger Carp has been associated with Classic Toy Trains since its second issue came out in the Spring of 1988. He has also supervised the development of many of its special issues, including All-Star Electric Trains of the 1950s, More All-Star Electric Trains, and Lionel, the Golden Years.
The history of toy trains in America fascinates Roger, especially the development and promotion of prewar and postwar Lionel and postwar American Flyer. To advance his understanding of that history, he has conducted interviews with many former Lionel and Gilbert employees and written four books on the history of Lionel as well as special-interest publications on Lionel's showroom in New York City and its different accessories. Roger regularly travels around the United States, photographing O and S gauge layouts for articles in CTT.
Roger collects postwar Lionel trains and accessories, Mini-Craft stations and newsstands, and Authenticast figures, all for the O gauge layout that he dreams of building.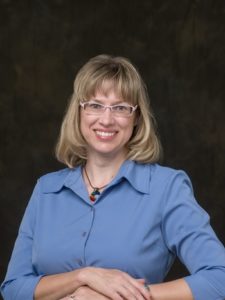 Rene Schweitzer, Senior Production Editor
Rene joined the staff of Classic Toy Trains in May of 2014. As Senior Production Editor, Rene reads and edits most of each issue, and makes sure everything stays on schedule. She also posts updates on the website.
She currently lives in Waukesha with her husband (who is a huge toy train enthusiast and has an O-gauge layout in their basement and belongs to the local 3-rail club) and three cats. In her spare time, she enjoys a variety of hobbies including reading, watching movies, gardening, rubber stamping, machine embroidery, bicycling, and crocheting.