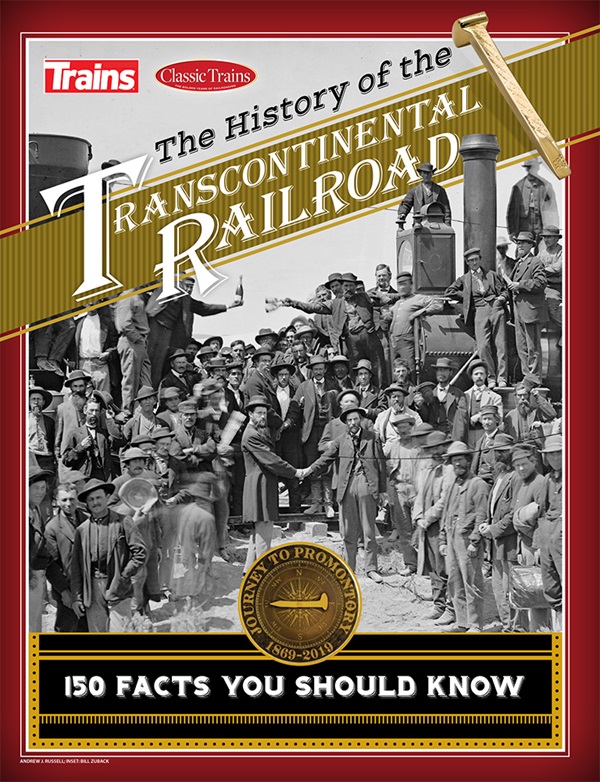 Back in 1869, the Central Pacific and Union Pacific Railroad worked tirelessly under brutal conditions to drive the last spike, The Golden Spike, at Promontory Summit, Utah Territory, to complete the Transcontinental Railroad. Products could now be manufactured in the east and delivered to the west in under two weeks, benefiting the United States economy, transportation, trade, and much more. Join us in celebrating the event that changed America with 150 fun facts.
Get Your FREE PDF Download
Enter your email for access to The History of the Transcontinental Railroad.
By entering your email you will receive newsletters, special offers, and more from the Trains.com family of brands. View our privacy policy.