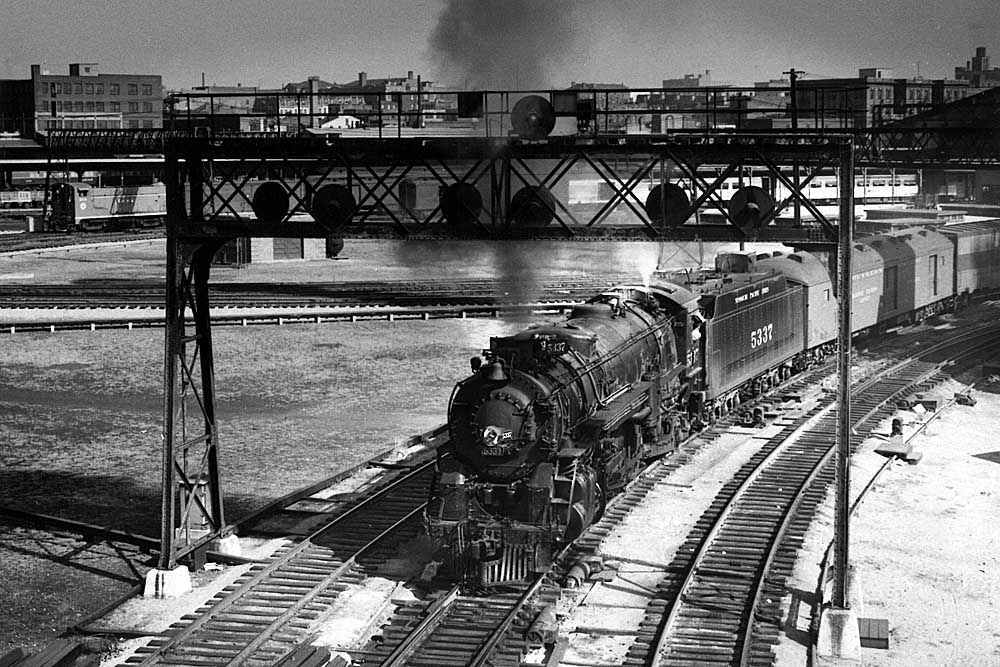 Over the Missouri Pacific

Union Pacific's 4-8-8-4 Big Boy locomotive will travel through the St. Louis region, which was once part of MoPac territory. In this photograph, Missouri Pacific 4-8-2 steam locomotive No. 5337 backs The Sunflower to its platform at St. Louis Terminal.

Photograph by Harold E. Williams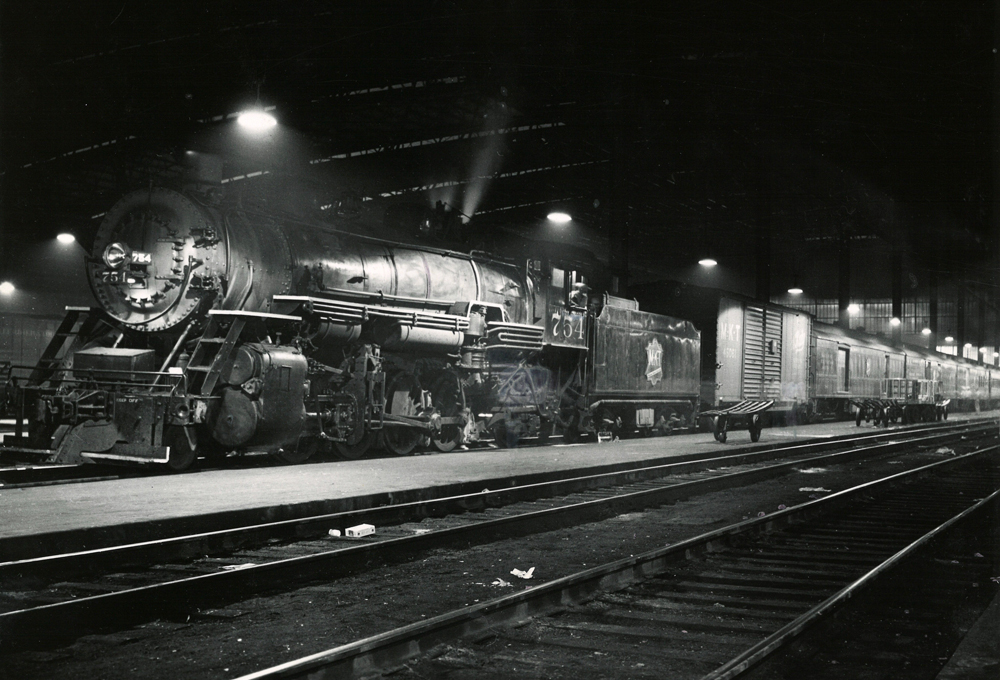 Along the Katy

A Missouri-Kansas-Texas Railroad, M-K-T, or "Katy" passenger train headed by what appears to be a 2-8-2 Mikado-type locomotive stands at the ready in St. Louis Union Depot in August 1950. St. Louis is one of Union Pacific Big Boy No. 4014's stops in its 2021 tour.

Photograph by Donald Sims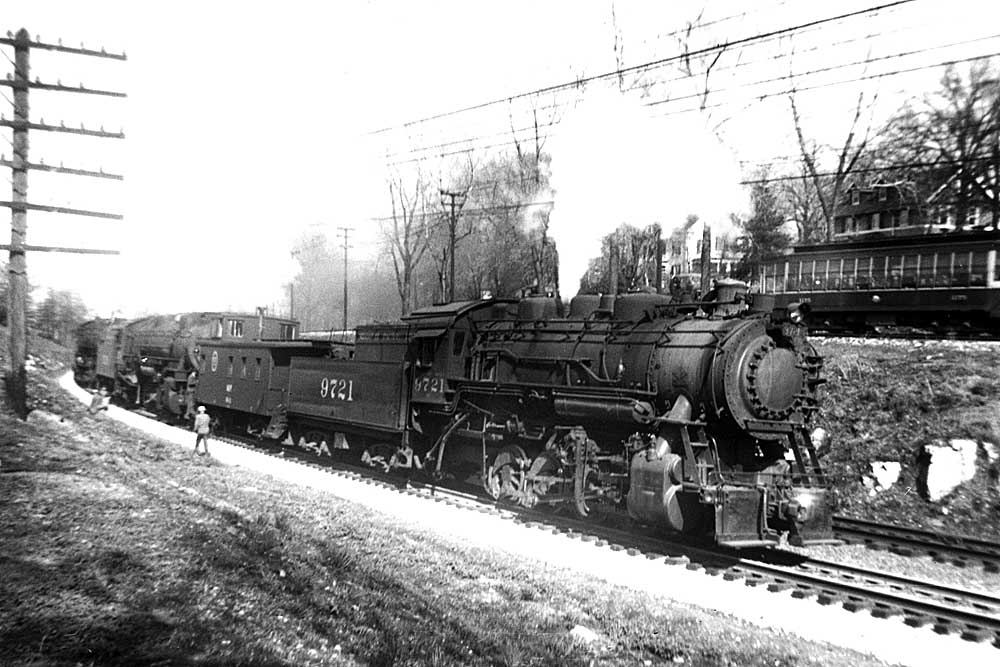 Triple-heading on the MoPac

In March 1946, Missouri Pacific 2-10-2 No. 1716 and 4-8-4 No. 2111 stalled with a 98-car west-bound freight train on Kirkwood Hill. The railroad called out a humble switcher, 0-8-0 No. 9721 to assist. If the MoPac had a Big Boy on this train, they may not have needed three locomotives!

Photograph by Joe Collias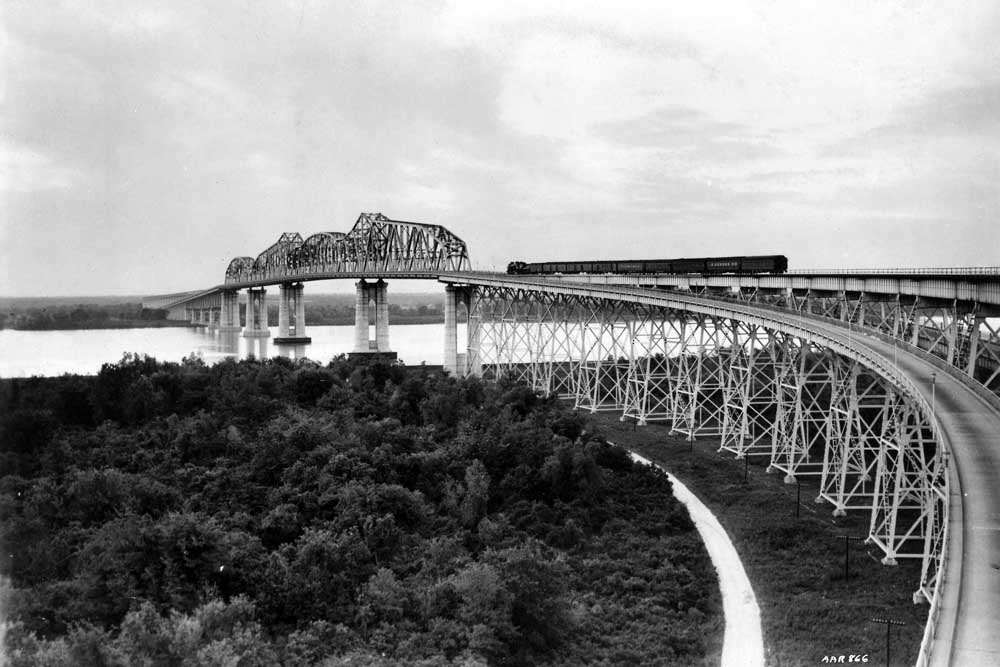 Big Boy's gate to the Big Easy
During its 2021 travels, Union Pacific Big Boy 4-8-8-4 No. 4014 will march over the Southern Pacific's famed Huey Long Bridge just upriver from the city. According to SP information, the center space is 790 feet long, and approaches 4.4 miles long as it spans the Mississippi River.
Southern Pacific photograph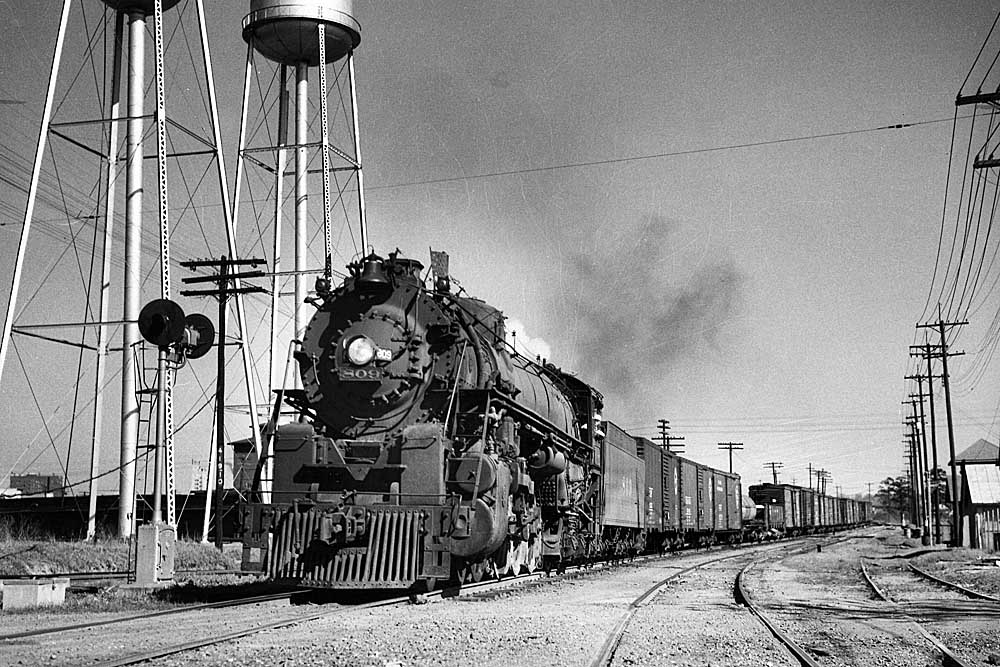 Cotton Belt superpower steam
Union Pacific's Big Boy No. 4014 will also move over trackage once operated by the St. Louis Southwestern Railway — better known as the Cotton Belt. In this black and white image, Cotton Belt 4-8-4 No. 809 leads a freight train near Texarkana in 1951. Whether the train was in the Texas or Arkansas version of Texarkana, the photographer did not record.

Photograph by R.S. Plummer

Cotton Belt railroading in the 1950s
Here's a more informative view of St. Louis Southwestern, or Cotton Belt, railroading in the 1950s in this Texarakana rail yard scene featuring 4-8-4 No. 807 hauling a train out of a siding. Visible are boxcars, gondolas, tank cars, and in the distance, a large smoke stack. The Big Boy may not travel through this specific yard in 2021, but it might have felt welcome had it visited when the picture was made in 1951.

Photograph by R.S. Plummer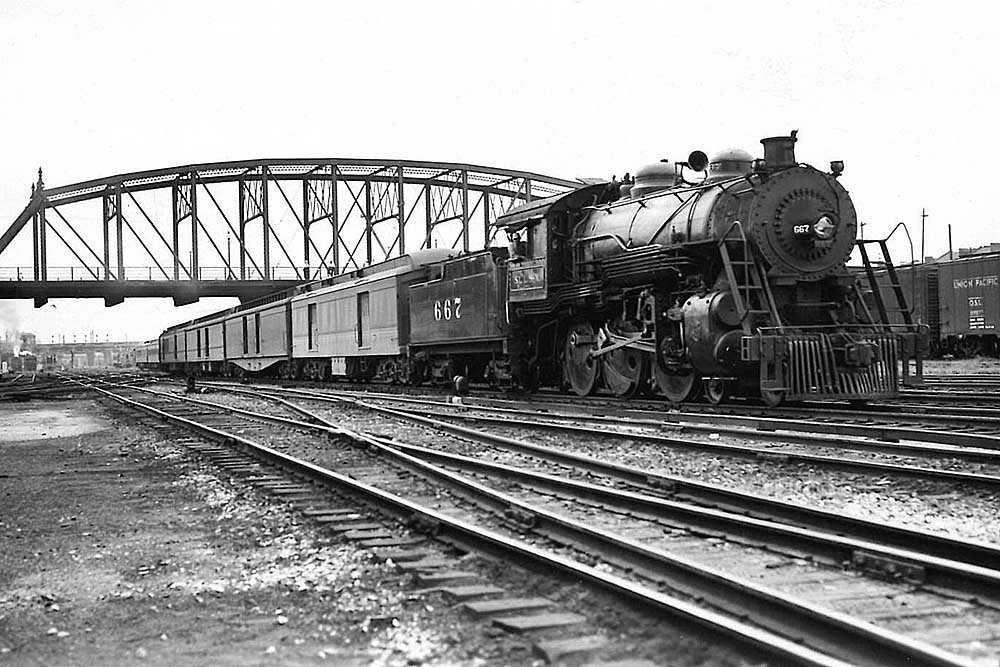 "Morning Star"
St. Louis Southwestern or "Cotton Belt" 4-6-0 No. 667 leads the Morning Star train at St. Louis Union Station, July 5, 1948.

Photograph by H. Stinton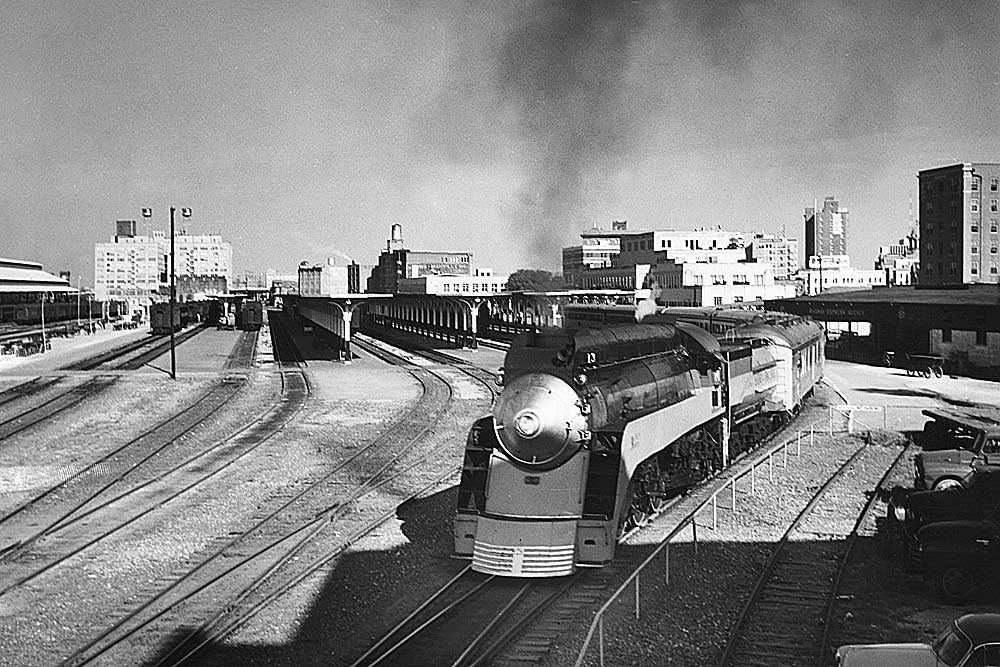 "The Sunbeam"
Southern Pacific's The Sunbeam passenger train lead by a streamlined steam locomotive, departs Houston for Dallas on Aug. 9, 1953. Houston will be one of Union Pacific Big Boy No. 4014's stops during its 2021 tour.

Photograph by R.S. Plummer

These are the steam locomotives on Big Boy's 2021 route.
In August and September 2021, Union Pacific Big Boy No. 4014 will travel from Cheyenne, Wyoming, to New Orleans through Kansas, Missouri, Arkansas, Texas, Oklahoma, and Louisiana, among other places.
Classic Trains offers this photo gallery of steam locomotives from railroading's high-period, showcasing those steam locomotives that Big Boy might have met had he traveled these rails in the 1940s or 1950s.
Enjoy! Classic Trains and classic trains, only on Trains.com!