Canadian National U-class 4-8-4 locomotives proved to be the most versatile of the type operated in North America.
It's generally accepted that the ultimate in steam power was the 4-8-4 Northern type, if defined by criteria that includes speed, power, technology, and, perhaps most importantly, versatility. A lot of railroads capped off the steam era with notable 4-8-4s, among them New York Central, Norfolk & Western, Santa Fe, Union Pacific, and Southern Pacific. But if that last talking point — versatility — holds sway, then the 4-8-4s of two other affiliated railroads come out on top. We're talking about the 4-8-4s of Canadian National and its U.S. subsidiary Grand Trunk Western.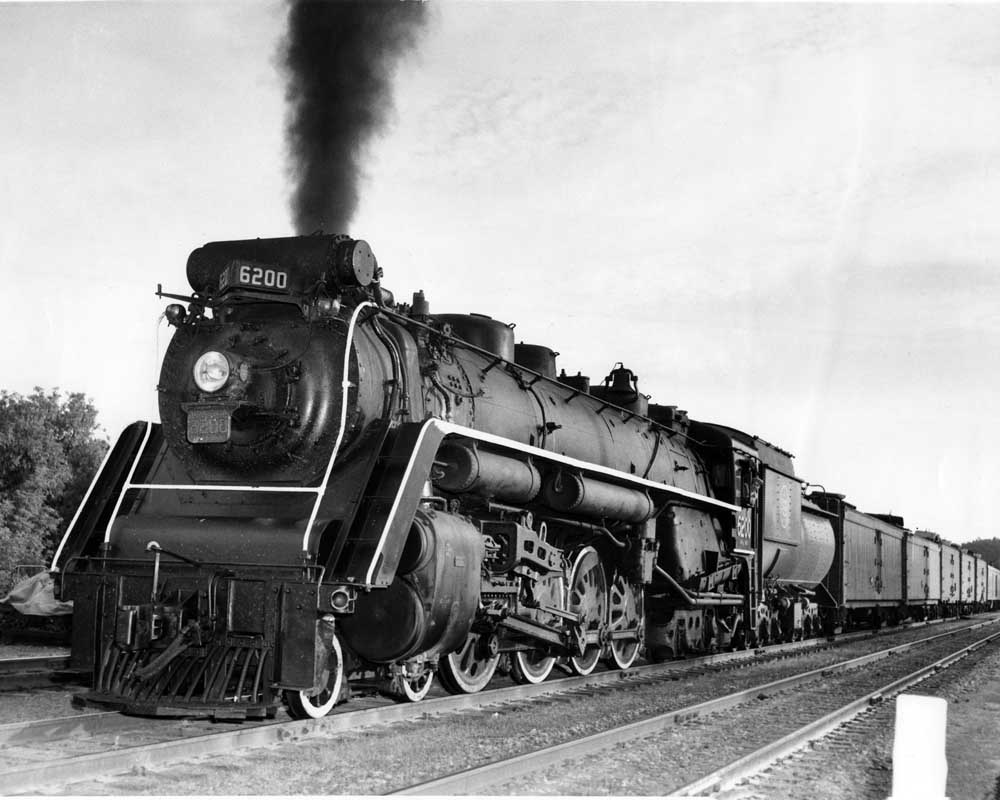 The CN and GTW U-series engines by far weren't the largest nor most powerful 4-8-4s. The ultimate class of CN U-2-h 4-8-4s had a total engine weight of 400,300 lbs. and a tractive effort rated at 56,800 lbs., modest when measured against most U.S. engines. By comparison, New York Central's celebrated Niagaras weighed in at 471,000 lbs. and 62,500 lbs. of tractive force; Santa Fe's huge 2900s weighed a whopping 510,150 lbs. with 66,000 lbs. of tractive effort. Although CN's first 4-8-4 was called the "Confederation" for ceremonial reasons, the railroad stuck with "Northerns" for subsequent locomotives.
Matching machine with mission puts the U-class engines in a class by themselves. The choice of the 4-8-4 was a hugely strategic move for CN, having recently completed its 1922 amalgamation as a national system and challenged to find a locomotive that could haul passenger trains across multiple divisions in the prairie provinces on one day, or hustle a merchandise freight across southern Ontario the next. Accordingly, CN (and GTW) fielded a lot of 4-8-4s. Between the introduction of the first 40 U-2-a engines from either Montreal or Alco in 1927 and the last U-4-a and U-4-b machines of 1944, built by Montreal and Lima, the two railroads acquired more than 200 4-8-4s, a total greater than Southern Pacific, Denver & Rio Grande Western, Santa Fe, and Union Pacific combined. Trains magazine Editor David P. Morgan put the Confederations in perspective: "When the longest railway in North America was formed, a crying need was created for a universal locomotive — one suitable for long-haul passenger or freight assignments, yet easy on the axle loadings. The 4-8-4 filled the bill."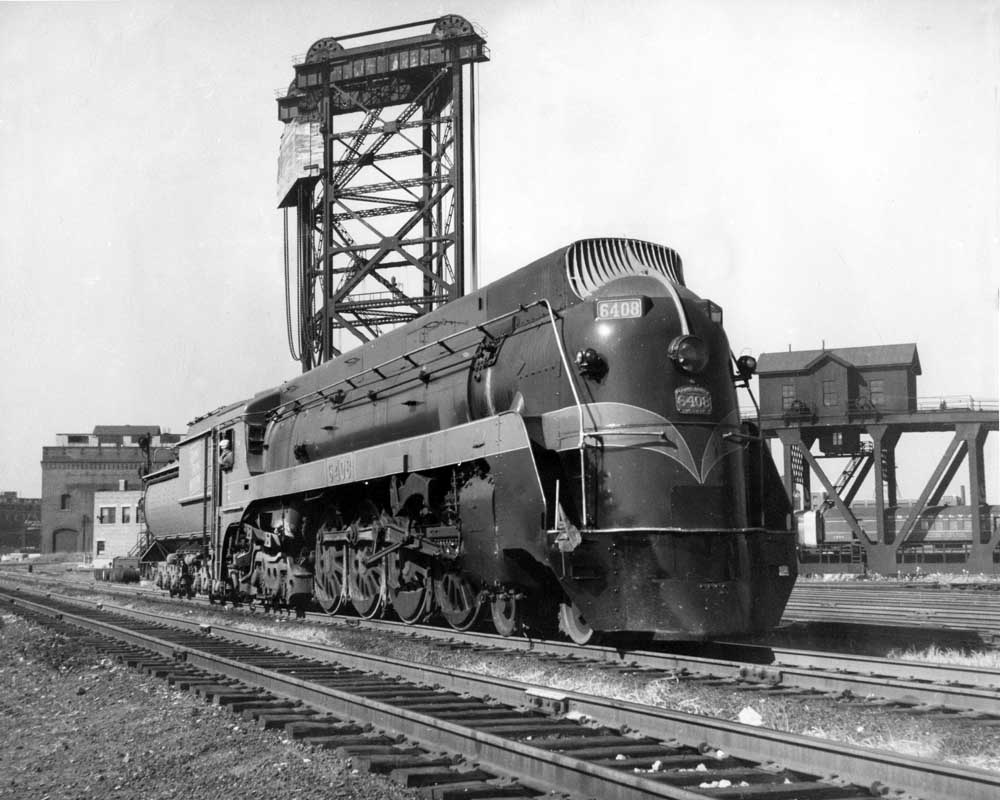 Visually, CNs 4-8-4s could be an acquired taste, depending on one's acceptance of Elesco feedwater heaters countersunk into the front ends of smokeboxes, or of the distinctive but bulky all-weather cabs so emblematic of CN steam power. But latter models boasted handsome running gear, their Boxpok disc drivers set off nicely by the clean lines of the U-class engines' boilers. And the very last batch of engines, the U-4-a for CN and the U-4-b for GTW, featured a handsome approach to steam streamlining, with scoop front ends, smooth shrouds, and green-and-gold stripes. They looked just as fast as their 77-inch drivers would take them.
Fortunately, there are 10 Canadian National U-class 4-8-4 locomotives, including some from GTW, preserved to this day. Notable among them are No. 6167, a U-2-e, kept by CN for excursions service from 1960 to 1964 and now on display in a park in Guelph, Ontario; and arguably even more famous, No. 6218, a U-2-g, which replaced the 6167 in fantrip service until retirement in 1971 and is displayed at Ontario's Fort Erie Railway Museum. Two GTW engines also survive: No. 6323 at the Illinois Railway Museum in Union; and No. 6325, restored for excursions service in 2001 by the Ohio Central Railroad and now in the collection of the Age of Steam Roundhouse in Sugarcreek, Ohio.