The General Electric BQ23-7 turned out to be an odd diesel that didn't.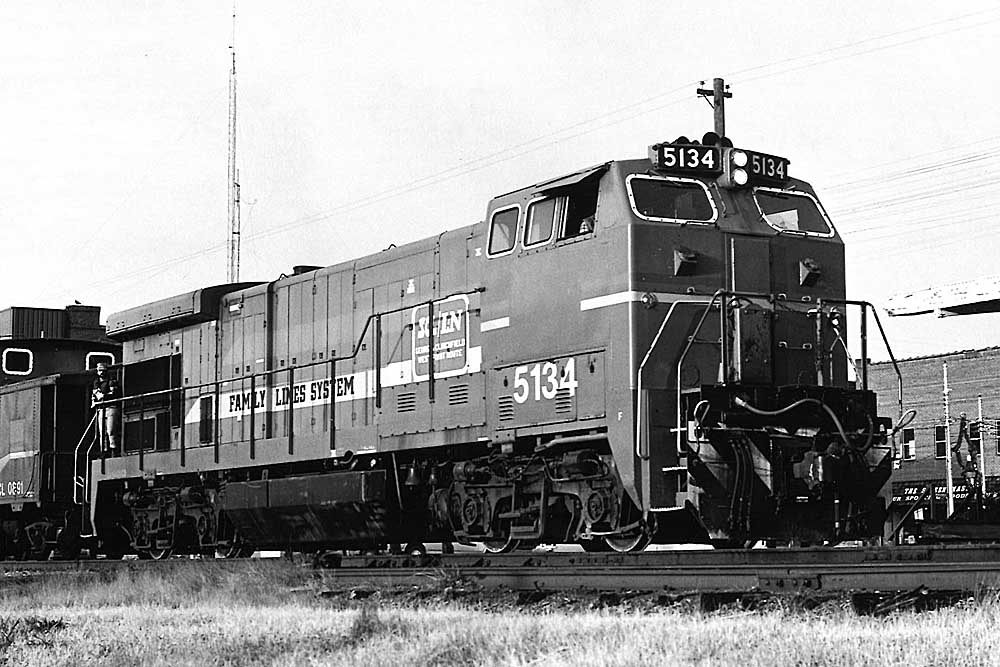 At the dawn of railroads eschewing cabooses as unnecessary expenses, locomotive builders were putting forth ideas to accommodate train crews. One option was the BQ23-7, the Q indicating crew Quarters.
General Electric's design team took its standard 2,250 hp B23-7 and enlarged the cab area to not only house the traditional front-end crew but everyone that had previously called the caboose their home away from home. Nicknames for the unusual units quickly followed, including hammerheads — after a species of shark — and Aegis cruisers, the later due to their resemblance to U.S. Navy Ticonderoga class warships.
Seaboard Coast Line opted for 10 units starting in October 1978. With a gear ratio of 83:20 and riding on reconditioned EMD Blomberg trucks, the unit's 12-cylinder 7FDL12 turbocharged prime mover was capable of speeds up to 70 mph. Assigned into the 5130-5139 series, the units were quickly sent to work on locals requiring frequent stops, transfer runs, and other maid-of-all-work assignments throughout the system. By 1983 they were assigned to Hamlet, N.C. (4); Tampa, Fla. (4); and Waycross, Ga. (2).
Scale drawings appeared in the July 1983 issue of Model Railroader.
When SCL was folded into the greater CSX Transportation system, they were renumbered CSXT 3000-3009.
Their success, or lack of it, in the locomotive market can be assessed by the number of other railroads that purchased the model: zero. SCL was the only taker.
By the time CSX Transportation started later in the 1980s, the units had their cab windows plated over and were related to trailing status only, by then carrying 3000-series numbers. At least one unit, No. 3003, even saw use in the 1990s in CSX's later "Yellow Nose 2" or "Bright Future" paint scheme, albeit with the windows covered.
New industry work rules eventually made the BQs little more than an interesting experiment that ran its course.