General Electric's B23-7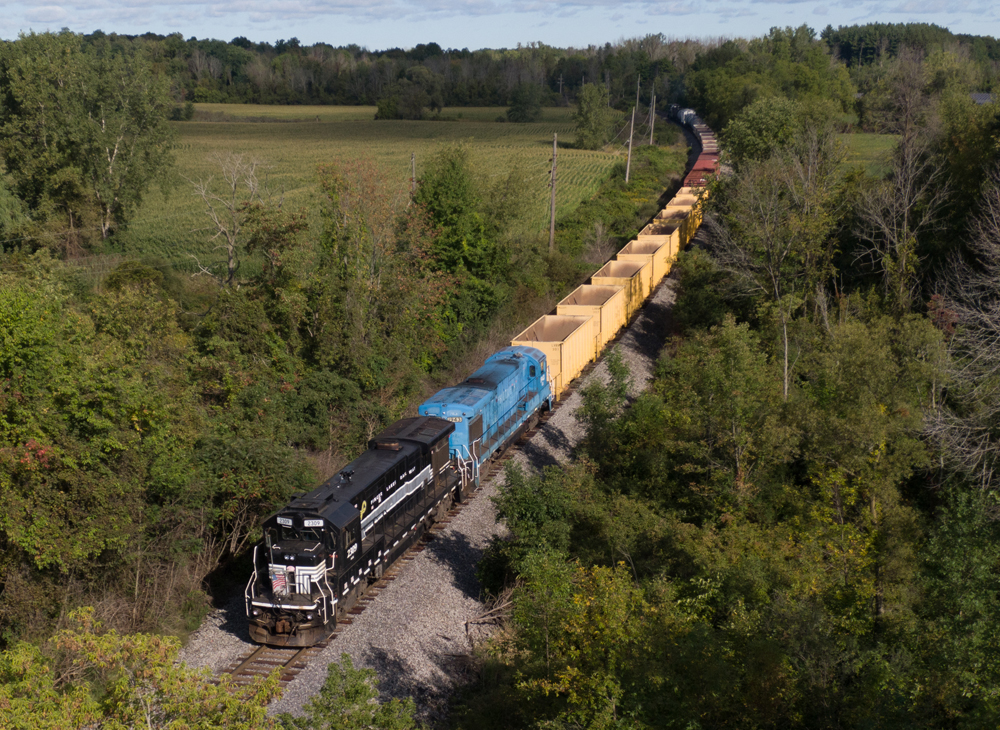 ---
GE's best-selling four-axle unit still hauls freight today.
General Electric, now Wabtec, has been out of the intermediate horsepower market for decades now, but beginning in the late 1970s, the company newly introduced Dash 7 line made a mark on the industry.
Part of the "second generation" of General Electric's locomotive portfolio, the B23-7 was the successor to GE's U23B locomotive that featured better fuel economy, reliability, and tractive effort over its "U Boat" cousin. Although overshadowed by the hugely popular GP38-2 from EMD, the B23-7 became GE's best-selling four-axle model with 546 units built. Over its six-plus-year production run, GE catered to many customers' design needs, creating variations that differed visually from customer to customer. While the B23-7 introduced GE's new FB2 truck, many customers elected to use the AAR Type B trucks. Family Lines System's order was delivered with EMD Blomberg trucks rebuilt and reused from trade-in locomotives. Southern elected to have its B23-7s delivered with high short hoods and control stands setup for long-hood-first operation, while Family Lines System ordered 10 specially equipped B23-7s called the BQ23-7 with an enlarged cab to hold a five-person crew.
While Class I railroads purged the B23-7 model over 15 years ago, the locomotive is still found on many short lines and industrial sites, through their numbers have been diminishing recently. Companies that still operate B23-7s include Finger Lakes Railway, Minnesota Commercial Railway, Meridian Southern, Lhoist North America, Fore River Transportation, West Tennessee Railroad and SMS Railroad. Finger Lakes operates former Southern B23-7s that have had their high short hood lowered, creating an unusual-looking nose in the process. Lhoist North America operates both former Southern high-hood B23-7s and former Family Lines System B23-7s with low short hoods.