The EMD NW3 locomotive was the builder's first entry into the eventually lucrative road switcher category, although it was intended as a passenger terminal switcher.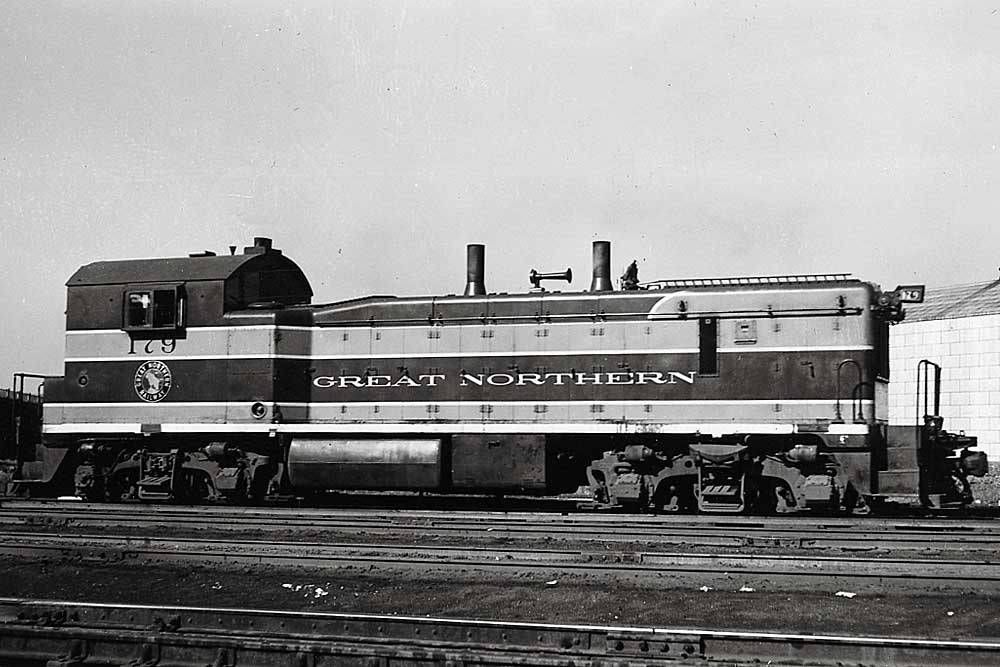 Locomotive builders can be inconsistent when it comes to aesthetics. EMD, which on one hand could create stylish, wind-splitting passenger units would, if the situation warranted, produce some very strange looking creatures when there was deemed a demand. Look no further than the EMD NW3 locomotive.
Wanting to compete with Alco's successful RS1 light road switcher, EMD took its basic end-cab switcher design and stretched it onto a longer frame, gave it Blomberg road trucks – one of the first units to receive the new design — a steam generator, and a 12-567 12-cylinder prime mover to pump out 1,000 hp. The aesthetics were less than pleasing and the additional bulge on the hood next to the cab to house the steam generator left it looking a little lumpy, but other than that it was a standard EMD product humming inside.
However, whatever the builder wanted to call it, the railroads showed little interest, with only Great Northern signing on the dotted line for seven units in 1939, predating the BL2 by almost a decade. Delivered in the black, standard dress for many railroad's switchers at the time, the units dutifully shuffled cars and powered mixed trains. Numbered 5400 to 5406, they were eventually put in the 175-181 series and acquired the road's Omaha orange and Pullman green paint scheme. Like most other diesel switchers of the era, stack extensions were added shortly after delivery to lift diesel exhaust up and away from the crew in the cab.
As a testament to the faith the GN had in its NW3s, Trains correspondent and Minnesota resident Steve Glischinski notes that the units were regularly assigned to trains 35 and 36, a 295 mile, six-day-a-week two-car all-stops local between Duluth, Minn., and Grand Forks, N.D., passenger train as late as the late 1950s.
Three of the seven NW3s survived to serve elsewhere, two on industrials and one sold to the Clinchfield Railroad. One of the industrial units is still intact. The other unit, after retirement, was repainted in orange-and-green and put on display at GN's Whitefish, Mont., station. The Clinchfield unit was subsequently scrapped.
Whether EMD had a viable product that would have been able to compete in the marketplace or not became a moot point when the U.S. government's War Production Board decreed the builder should build road locomotives and the others concentrate on switchers. The builder made a direct entry into the road switcher market after World War II with the BL2 and later the wildly successful GP9.
The EMD NW3 locomotive soon disappeared from the catalog.