Alco RS27 failure: It's tough when professional engineers create a decent locomotive that builds on successes, and pitfalls, of the past and still nobody really wants it. That was the Alco RS27, also referred to as the DL640.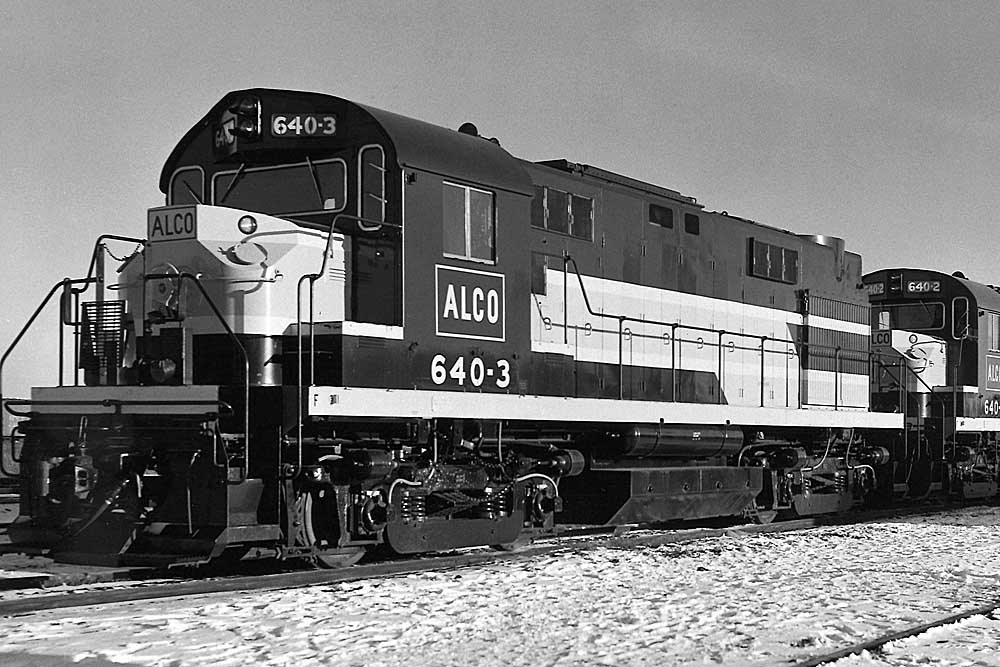 Its 16-cylinder, 251B prime mover pushed out 2,400 hp. Coincidentally, only 27 were built between December 1959 and October 1962. But think about what was being offered by the competition in that period — EMD's GP20 and later GP30 and the revolutionary new GE U25B. In hindsight, the Alco never stood a chance.
Nonetheless, Alco had high hopes for its latest creation. Five were built as demonstrators, another four went to Chicago & North Western, 15 to Pennsylvania Railroad, a pair to Soo Line, and a single unit to Green Bay & Western. That was it. Capable, but nothing to make management stand up and took a second look.
The demonstrators came in a maroon and gray paint scheme with gold stripes. All units had a distinctive one-piece windshield above the nose.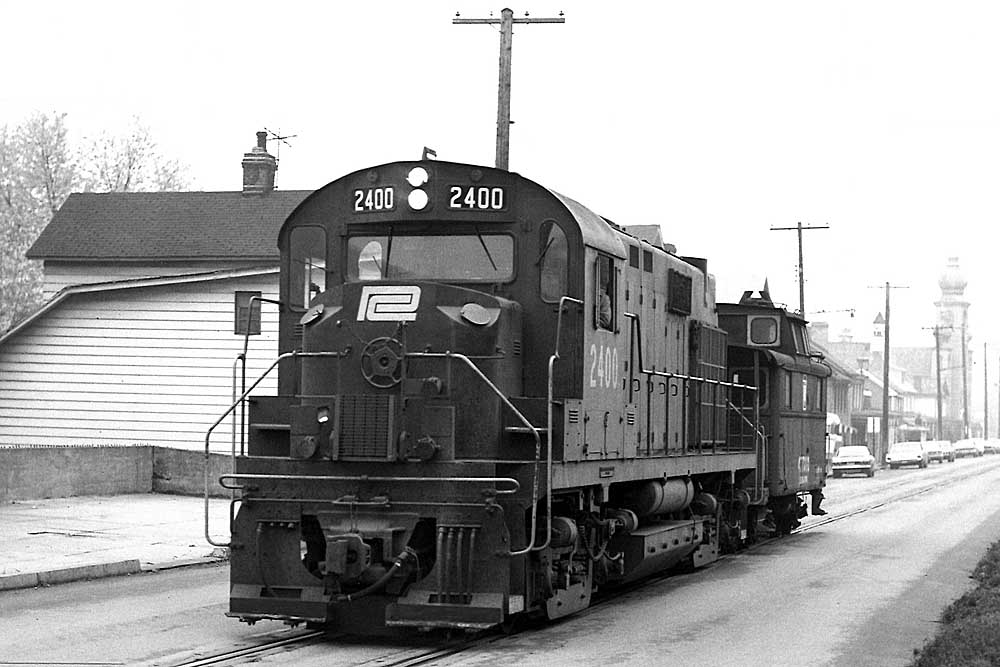 When nobody came back for additional orders, the units became instant roster oddballs. Neither fish nor fowl, they soldiered on, in time many were sold off to other operations. Four of the five demonstrators were refurbished and were released to Union Pacific in yellow. C&NW's units were traded back to Alco for new C424s. A few others went to Canada, first to Montreal Locomotive Works and later to Devco Railway.
Alco later redesigned the RS27 into the more popular C424 and C425 with, notably, a two-piece windshield.
Interestingly, however, their original design proved quite durable, and while the majority are gone, today at least two are still on a railroad's roster. That railroad is Minnesota Commercial Railway, a 150-mile short line serving the Twin Cities metro area. According to Steve Glischinski, one is used on the Hennepin Job on weekdays. The other is out of service and apparently would not take a lot of work to return it to the active roster.