Snow-themed photo gallery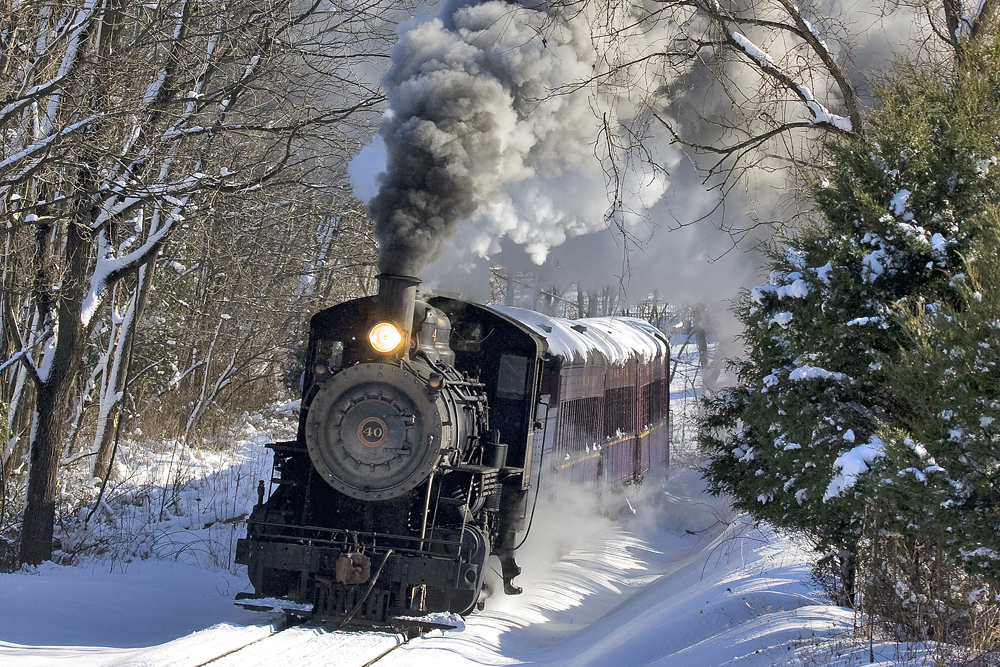 Though the weather outside is frightful, these trains sure make it look delightful. This gallery of snow-covered trains and railroads are from all over the United States. Captured within the last decade or so, from winter storms to light dustings, these photos reveal the beauty of cold, winter days.
While scrolling through this gallery, you might want to grab a warm beverage or fuzzy blanket, some of these photos are sure to give you a pleasant chill.
It may be cold out on those rails, yet the landscape is prepped beautifully for nice photography. Dare to disagree?
When the weather is below freezing temperatures, the condensation from the steam engine freezing in mid-air is magnificent! Just look at the plumes of smoke ascending perfectly up and away. The drama intensifies as snow covers the scene. Steam or diesel … both are pretty to look at, and in this case, it's the perception of trainquility that counts.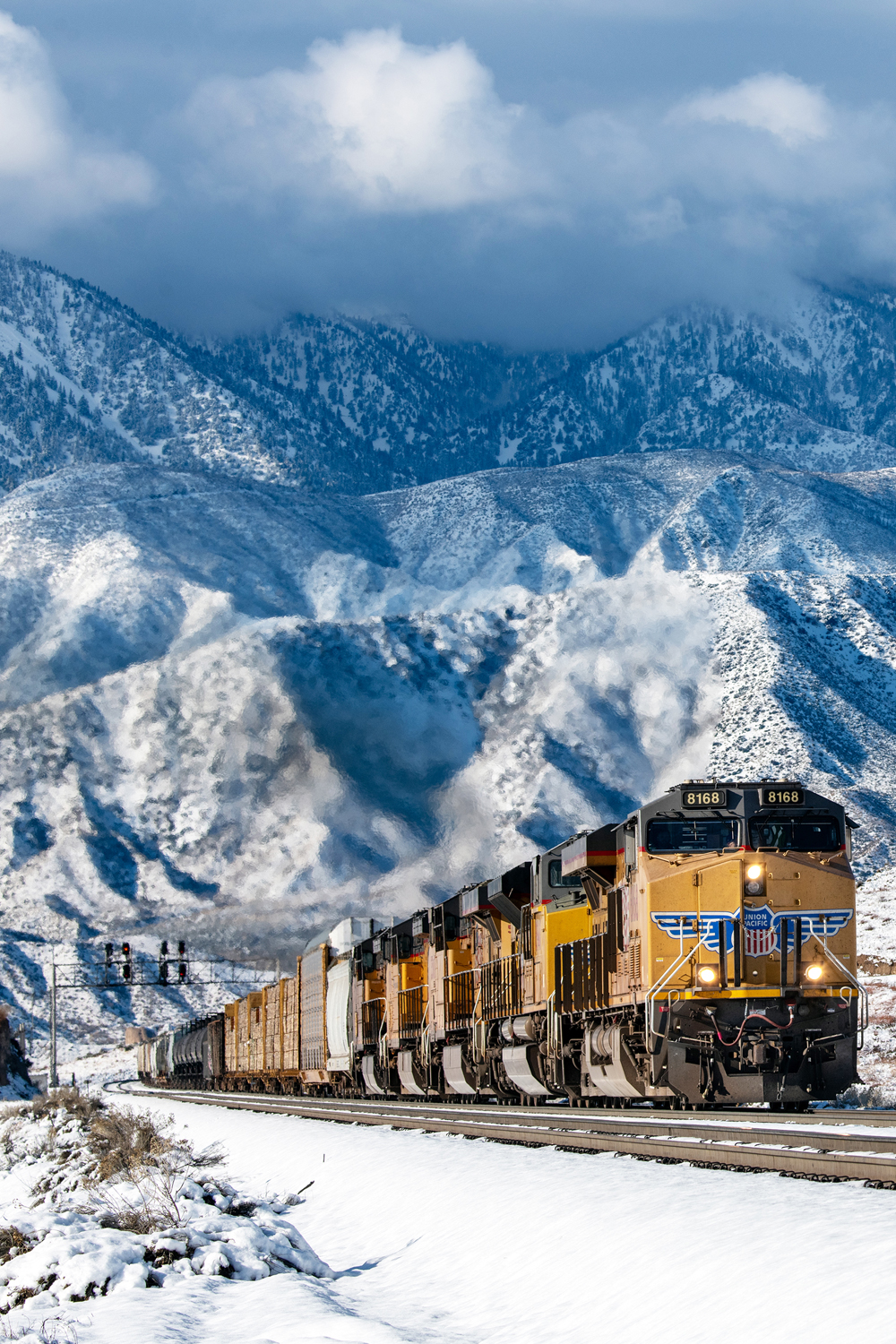 How many snow-covered peaks do you see?
A quintet of Union Pacific locomotives lead the MWCOG 29 up the Southern California's famed Cajon Pass after a winter storm. The night prior has left the morning with a fresh blanket of snow as far as your eyes can see. December 2020. Donald J. Pogue.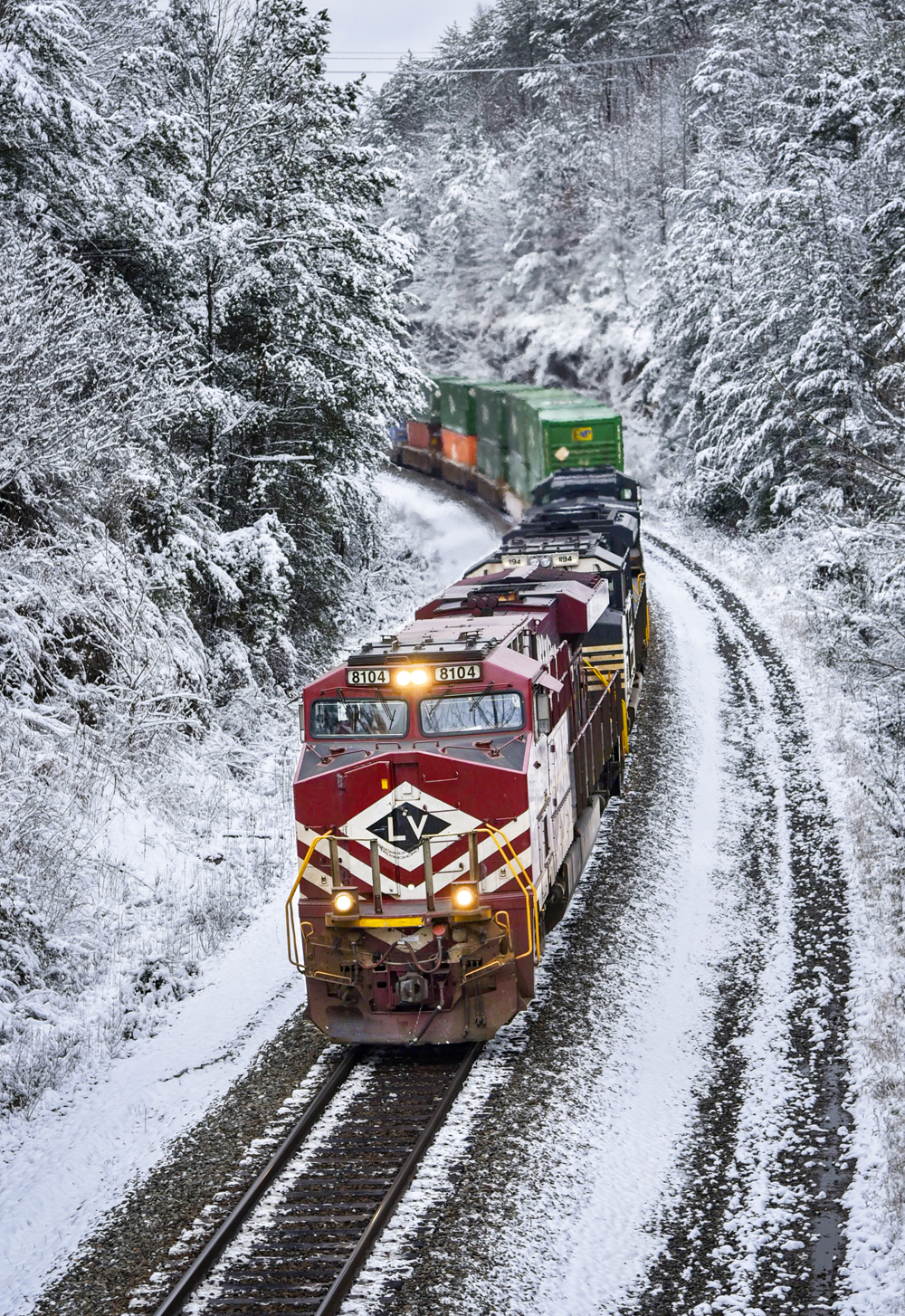 So fresh and so clean
Norfolk Southern container train No. 215 curves south through Parker's Lake, Ky., behind the Lehigh Valley heritage unit No. 8104 after a recent snow fall. All is coated but the diesel. December 2020. Mark Ragan.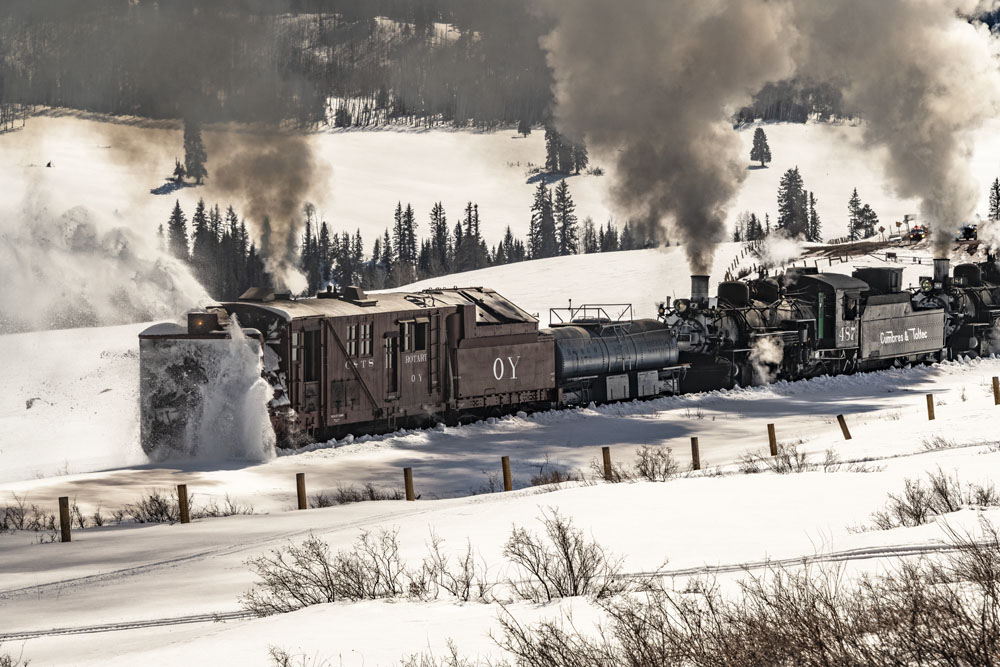 Off to work we go
Photographers from as far away as Japan, Switzerland, and Australia converged on Chama, N.M., for a rare run on the Cumbres & Toltec Scenic of the railway's ex-D&RGW rotary snowplow up the legendary Colorado and New Mexico grades on Cumbres Pass. No. 487 is led gracefully by this snow removing monster. February 2020. Jerry Day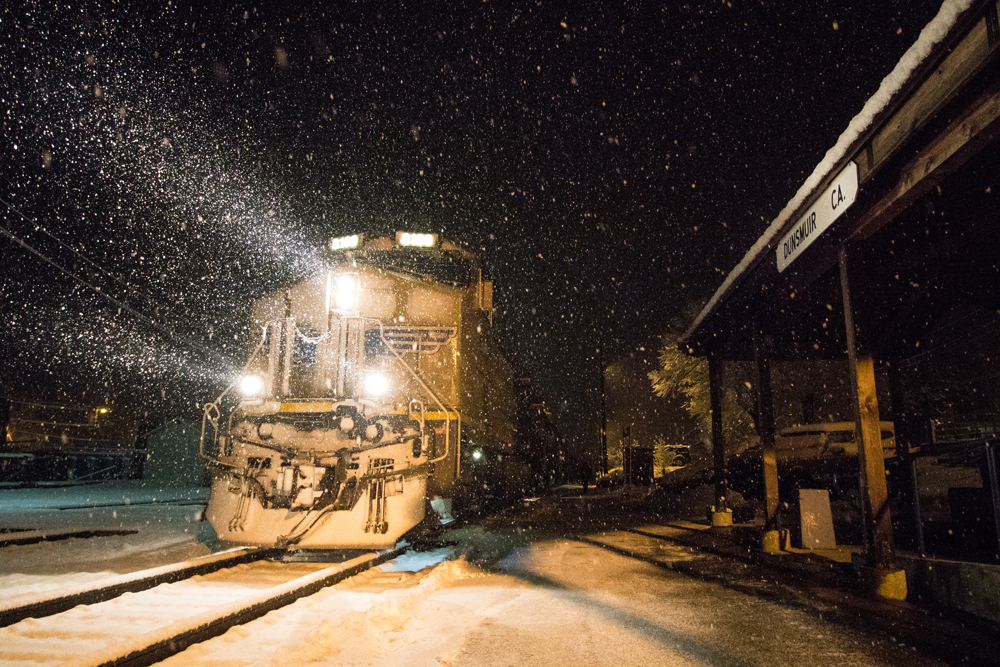 Night freight action
Union Pacific unit No. 8109 traveling from Roseville, Calif., to the Portland & Western Railroad in Oregon stops for a crew change at Dunsmuir, Calif., along the UP Valley Subdivision. A brutal winter in 2017 brought snow to Dunsmuir, elevation 2,300 feet. December 2016. Jake Miille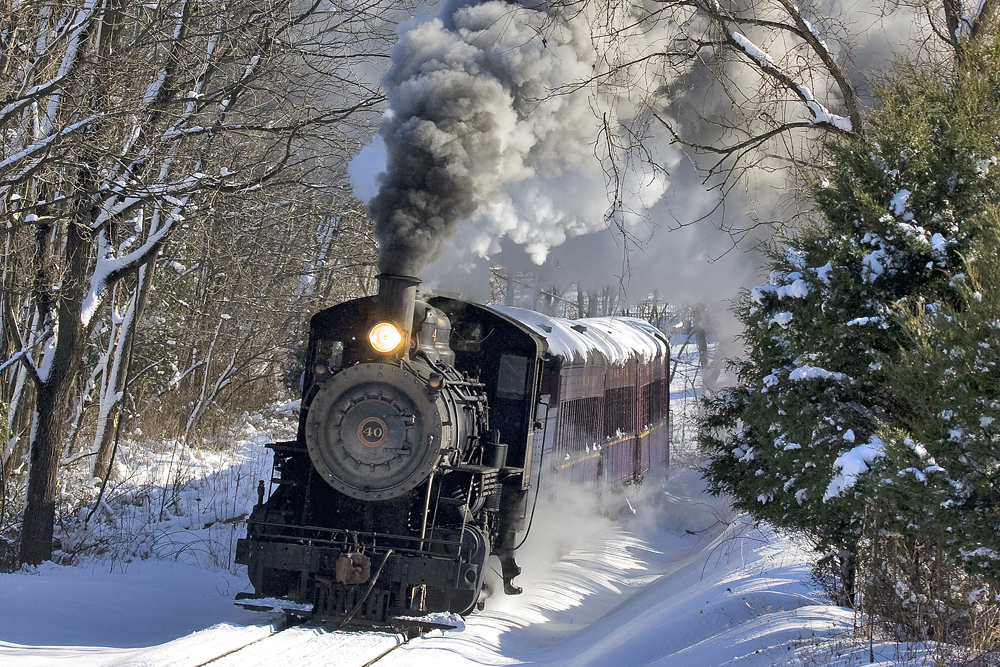 Here comes Santa!
North Pole Express train No. 40 moving gracefully on Lower Mountain Road just outside New Hope, Pa. Precious and magical cargo must be aboard. December 2010. Mitch Goldman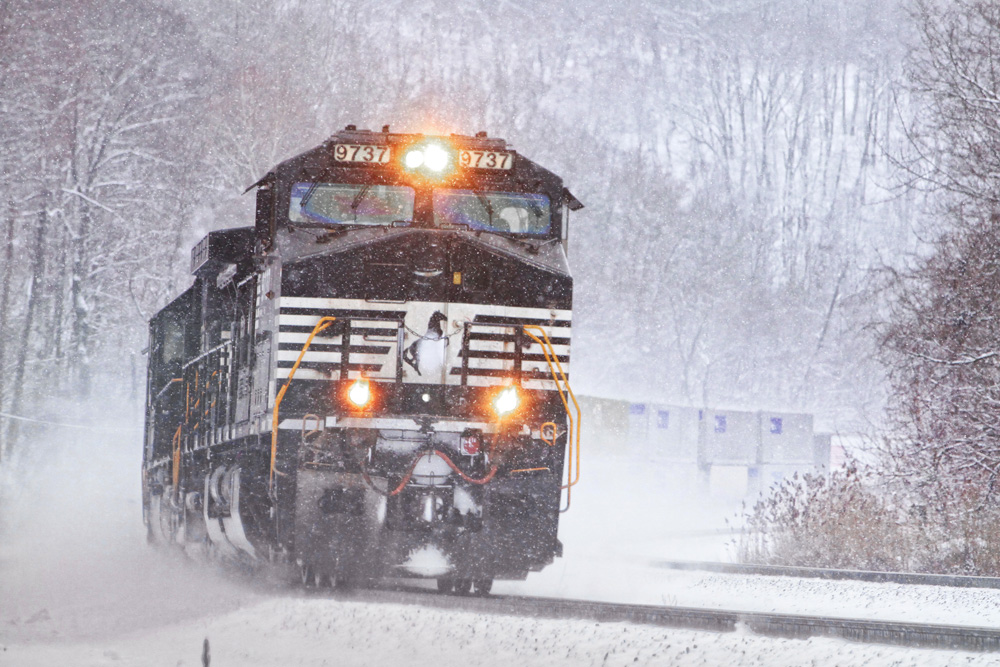 Attention folks … fasten your seatbelts
Norfolk Southern freight train No. 9737 trudging through the blizzard on a curve just east of Newport, Pa. December 2014. Bill Rettberg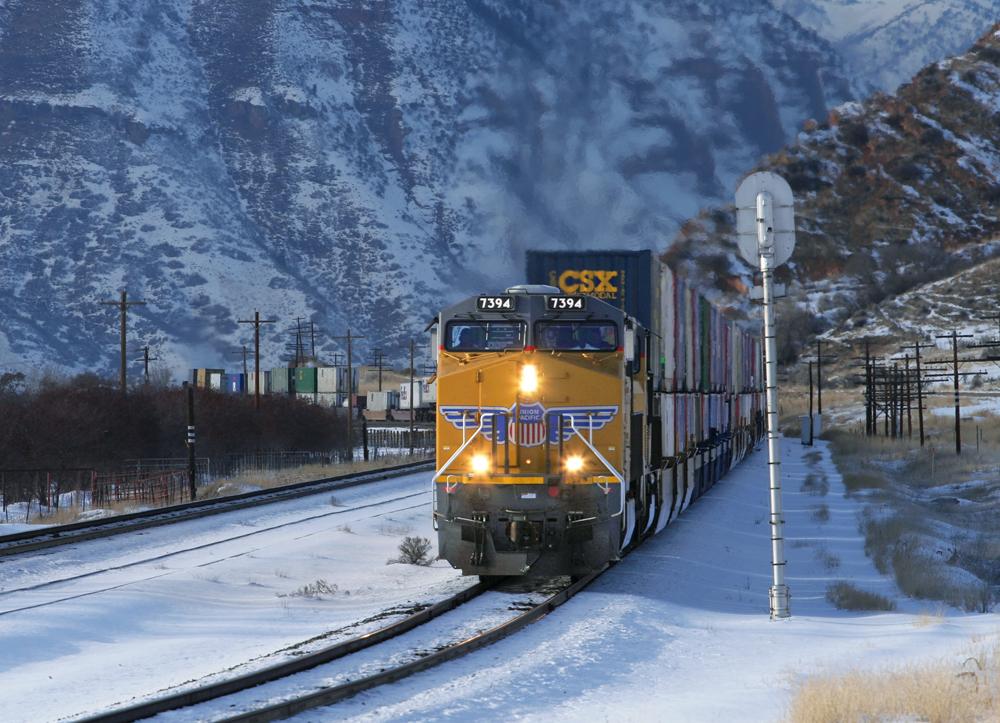 What's your resolution?
Union Pacific freight train No. 7394 rolls eastbound through Echo, Utah along the Evanston Subdivision on New Year's Eve. December 2009. James Belmont.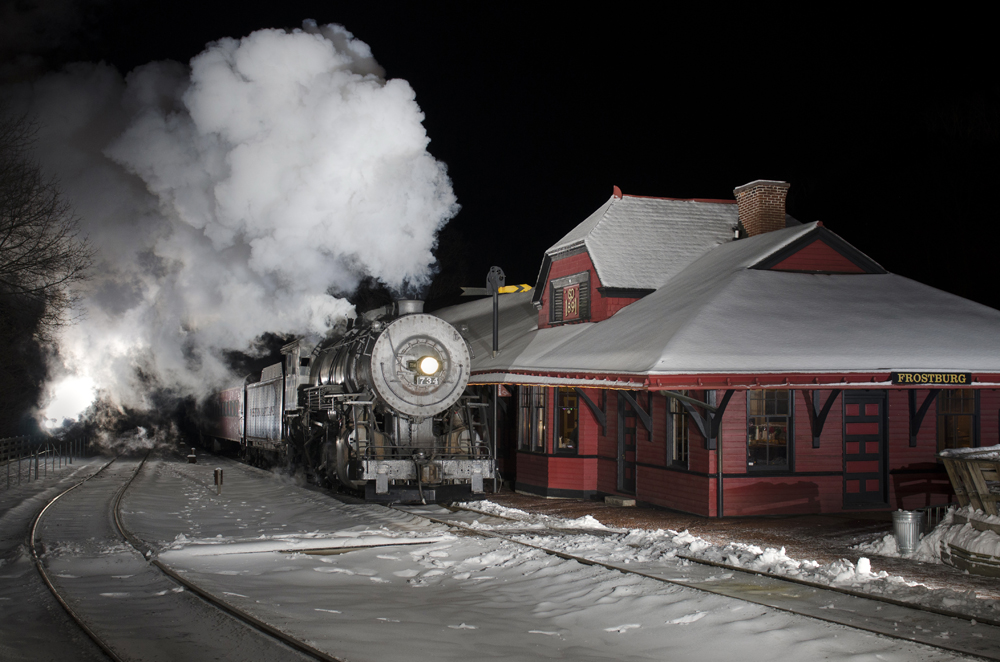 Back to the North Pole
Western Maryland No. 734 is seen hauling the westbound North Pole Express train at Frostburg, Md. December 2013. William Gill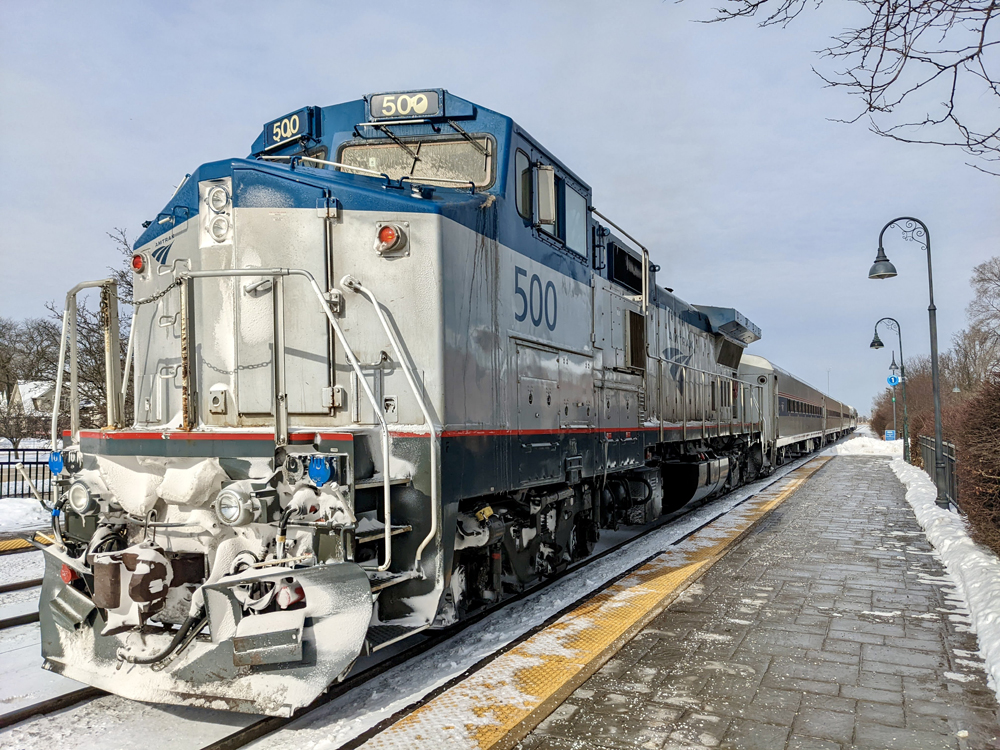 Just another day in paradise
Due to an equipment shortage in Chicago, Ill., Amtrak used locomotive No. 500 — a General Electric B32-8WH — on a handful of Hiawatha trains in the winter of 2022. Seen here with Hiawatha No. 331 while departing Glenview, Ill.  Bryson Sleppy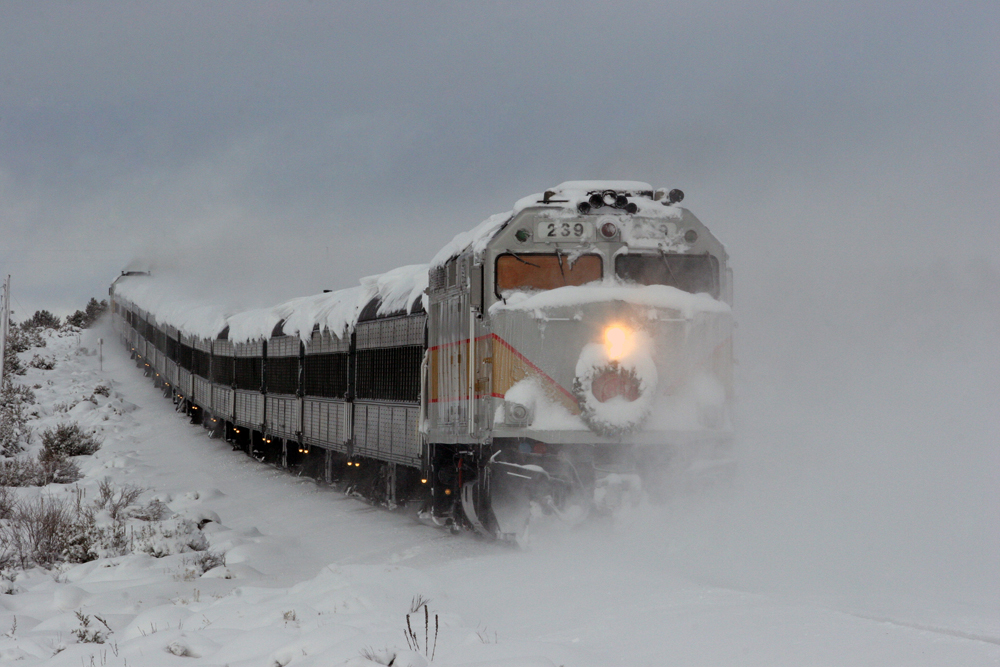 'Tis the season!
The Grand Canyon Railway's Polar Express whisks its precious cargo to the North Pole for a rendezvous with the big man himself. Image was taken at the Pronghorn Road crossing — a little over 4 miles north of Williams, Ariz. December 2012. Jon Waide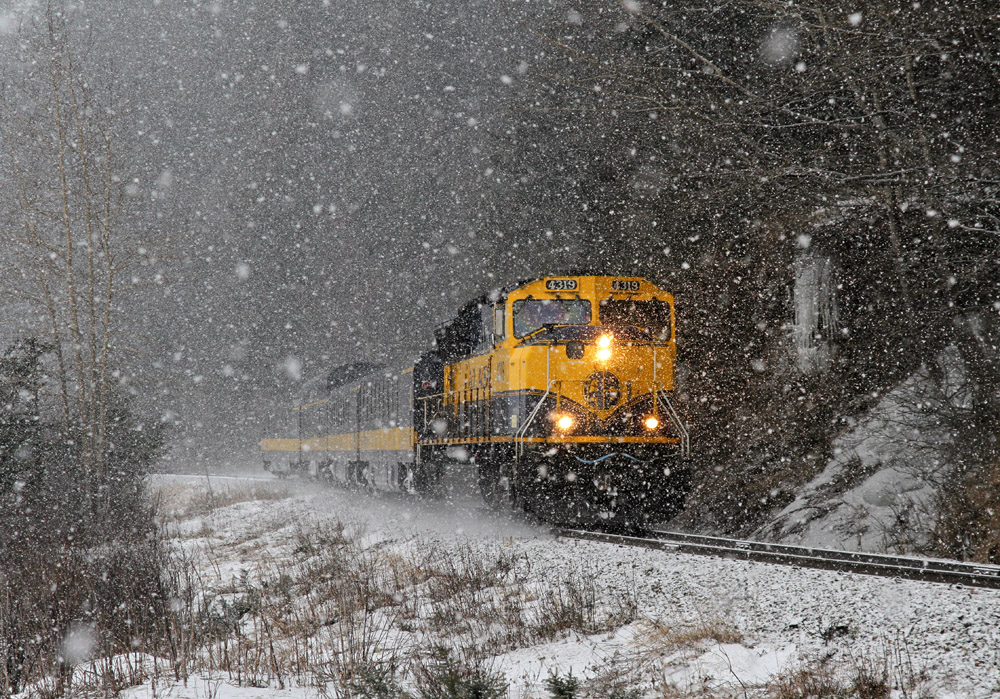 Last but not least
Alaska Railroad passenger unit No. 4019 braves its way through a snowstorm in Portage. March 2011. Chris Starnes