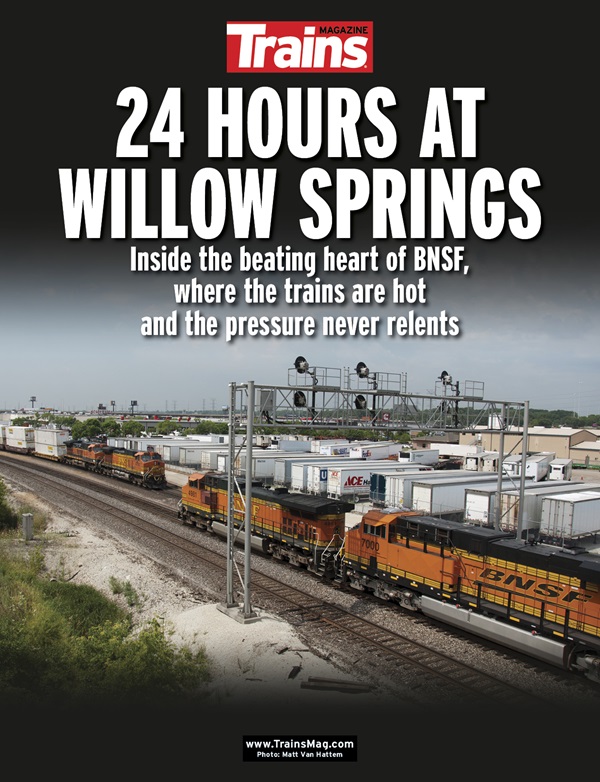 Trains Magazine columnist Fred W. Frailey takes a look inside BNSF Railway's busy Willow Springs intermodal yard, near Chicago. In this free download, you'll get a peek behind the security fence to experience the rush to move priority UPS traffic into and out of the Windy City.
Get Your FREE PDF Download
Enter your email for access to BNSF's Willow Springs.
By entering your email you may also receive newsletters, reader surveys and occassional special offers from Model Railroader Magazine. View our privacy policy.