Schnabel car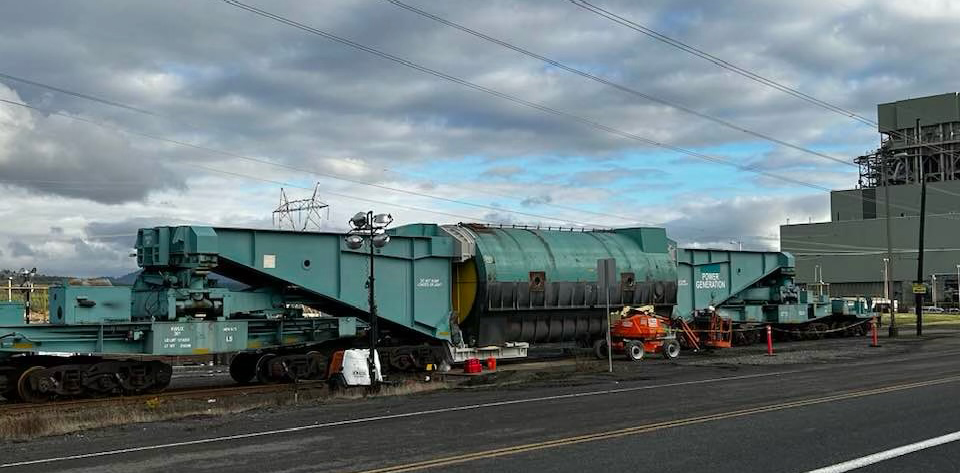 ---
One may think 89-foot auto racks are large while standing trackside, but they can be dwarfed by specialized railcars called upon for heavy-duty service where shipping by truck isn't available, practical, or affordable.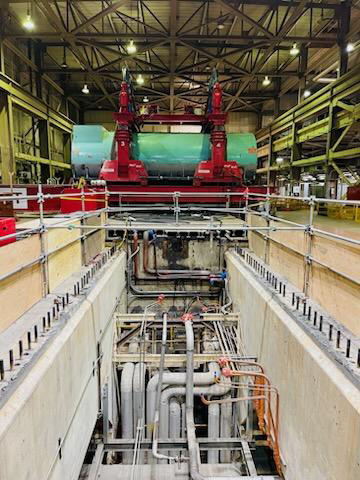 These are Schnabel railcars, which feature the ability to carry heavy loads. With up to 22 axles, these cars used to move electrical transformers, generators, and other large mechanical components. Such loads are sometimes accompanied by a caboose manned to monitor transport of the load.
These cars haul both bridged and non-bridged equipment. For loads that cannot stand in-train forces, a bridge provides the ability to flat-load the equipment. With a capacity of 392 to 523 tons, depending on configuration, it provides three to five times the carrying capacity of a modern freight car. At a maximum loaded length of 175 feet, this car can carry some of the largest electrical components not built or torn down on site.
In early 2023, an empty Schnabel car was in the Centralia, Wash., yard for eventual delivery to the power plant in Centralia, where a generator was being shipped out. The component being shipped was one of two power generators destined for a power plant near Houston, and required a heavy-haul freight car like the Schnabel.
The shipment was only part of the generator — the windings and stationary portion, as the 70-ton rotor had already been pulled from the equipment. The shipment saw the car in a bridge configuration, with the equipment secured to the connection between the two parts of the car. The shipment was also accompanied by a staffable caboose.