Railroad heritage freight cars: Appreciating the liveries of our favorite fallen flag railroads on the mainline today is mostly limited to the predecessor railroads remembered by Class I railroads' heritage programs. Norfolk Southern, Union Pacific, and Canadian National collectively recognize more than 30 fallen flag railroads with paint schemes adapted on modern locomotives. Beyond official heritage programs, there's still strong representation by some roads that have been absorbed into Class I railroads today. Notably, Santa Fe's Warbonnet lives on through a healthy number of BNSF Railway GE C44-9W 'Dash-9' locomotives, just as Southern Pacific locomotives still polish the rails of Union Pacific's network in contrast to the railroad's yellow-and-silver. Illinois Central SD70s guide freight along the Mainland of Mid-America, almost 25 years after the CN purchase.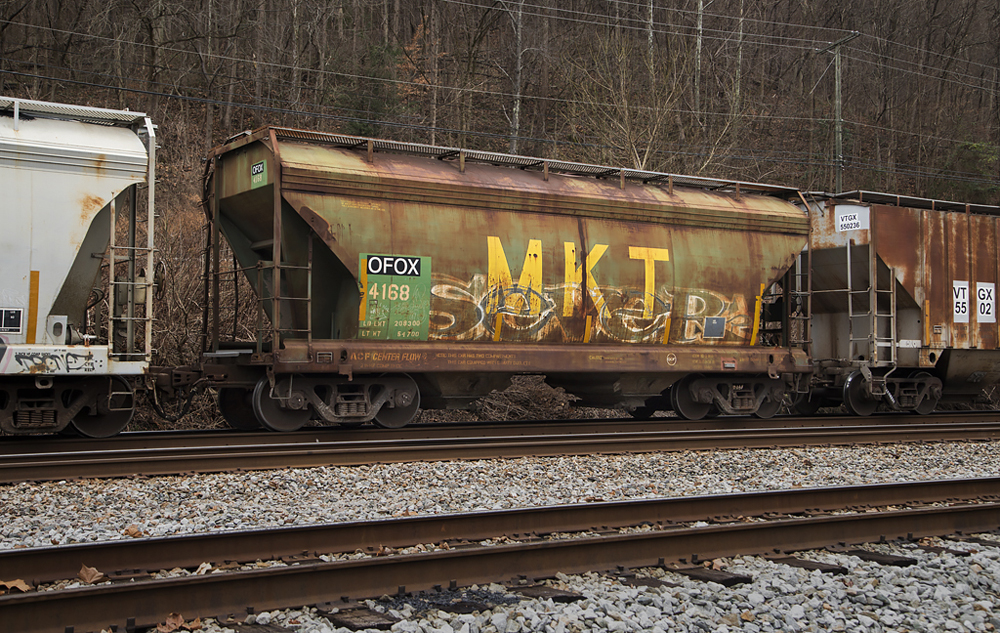 But for fans and followers of lesser known regional or fallen flag railroads, the best place for variety is beyond the locomotive in the consists of unit grain trains and other mixed freight. Here, Illinois Central Gulf, Rock Island, Soo Line, and Missouri Pacific join drawbars with The Chessie System, Seaboard, and Burlington Northern. Fading paint subtly represents the brands of railroads that have forfeited to the conglomerate known as today's six Class I railroads. Equipment built 40-to-near-50-years ago still earns revenue for today's railroads or leasing companies who have acquired railcars in the aftermarket.
It's one of the few tangible aspects of railroading that provides a glimpse into an era of railroading that has since become more uniform and simplistic. Freight railcars today can operate in revenue service up to 50 years from its built date, with a few exceptions for non-revenue equipment used in maintenance of way. This means assets from the 70s and 80s are still in use. As newer railcars cycle into the network, older equipment is scrapped, and sometimes high scrap prices accelerate the phaseout of railcars. CSX unit grain train once featuring strings of Chessie System, Seaboard, and Family Lines railcars have been replaced with uniform sets of CSX boxcar logo grain cars. Similarly, BNSF Railway freight trains now have fewer BN green hoppers as they did 10-plus years ago.
The railroad landscape changes faster than we realize. We have seen proof of this with signal replacements, new paint schemes, and modern infrastructure. The fossils of our fallen flags are few and far between now. So, next time a heritage unit leads a mixed freight by your favorite location, keep an eye on what's behind the locomotive, and you might well find some genuine heritage.