Railcar movers
Railcar movers come in a variety of shapes and sizes, but when it comes down to it, they all do the same thing; move railroad locomotives and cars. While many consider such contraptions sacrilege, equipped with rubber tires as well as steel wheels, an experienced operator can move equipment around many times faster, and usually cheaper, than a standard locomotive assigned to shop duty.
Worldwide there are many builders and, as their reputation as easy to use and versatile pieces of equipment spread, more and more major yard and shop facilities, as well as industrial operations, are turning to them.
Why? Because they work well. There are internal combustion models, battery operated models, ones that are strictly utilitarian, others that have more accessories than a high-end sedan.
There are several companies building railcar movers in all sizes, and with a variety of accessories.
Let's look at two of them
---
First, a trip to Amtrak's Redondo Roundhouse in Los Angeles. Yes, there is a genset assigned here, but also this LOK 13.90E. What?
The model is a product of the Zephir company of Modena, Italy, a designer and manufacturer of heavy-duty tow vehicles for a variety of industrial applications, from steel works to intermodal terminals and from airports to railroads.
Founded in 1969, in 1977 the company introduced the LocoTractor, a rail and road vehicles capable of working in a variety of environments. Today, owned by Berkshire Hathaway, the company offers all sizes of vehicles. In this case, it is a LOK (electrical bimodal rail/road vehicle) model, one of 11 models equivalent to regular locomotives from 10 to 100 tons and trains from 600 to 6,000 tons.
The LOK models come in two different versions: one with steel wheels that allow for higher speeds, and the other with steel wheels with replaceable rubber friction bands that allow for higher tows at lower speeds.
Zephir says their vehicles are designed to be customized, with a wide range of options, including remote controls, automatic couplers, data loggers, safety devices, and more.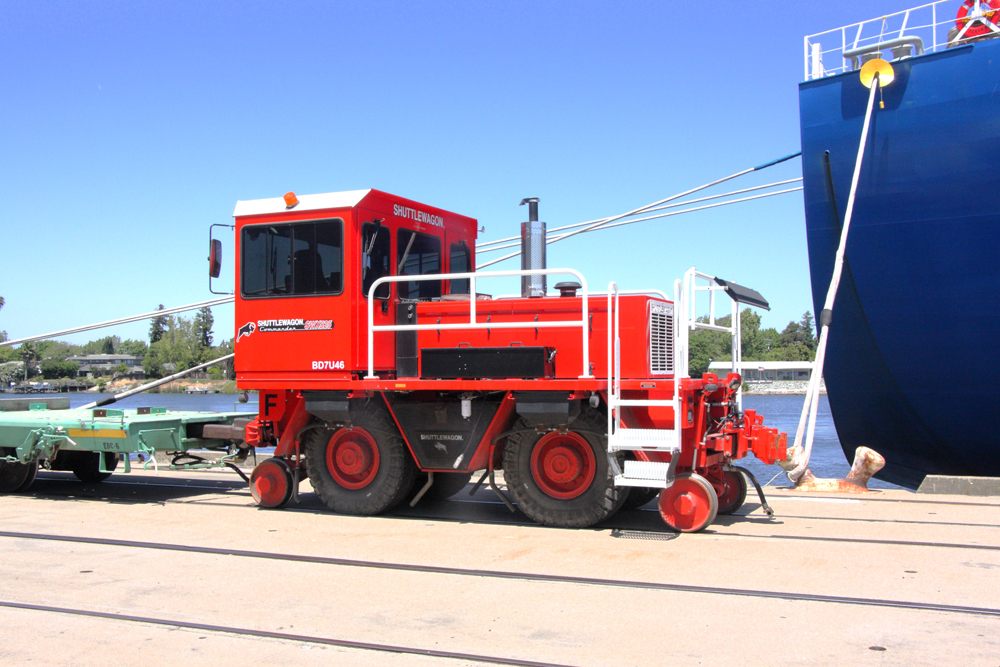 ---
Next we have the Shuttlewagon, made by Nordco, Inc., an American manufacturer of railroad maintenance of way and inspection equipment based in Oak Creek, Wis. Their mobile railcar movers are sold under the Shuttlewagon name. Founded in 1926, it has been a subsidiary of Wabtec since 2021. Today they offer a broad range of tough, well-built machines that can be found almost everywhere.
Its origins go back to 1967 with the introduction of a Dodge Power Wagon modified with a reinforced bed with a coupler adapted to the rear. Several iterations followed over the years, including advanced electronics. Other accoutrements include an anti-lock braking system, dynamic traction control, exterior mounted cameras, and cab monitor to view cameras and rail wheels. A full width cab features a rotating operator console. Various models have been introduced since and current production includes an all-electric model.