Amtrak's Maple Leaf catches a CSX intermodal train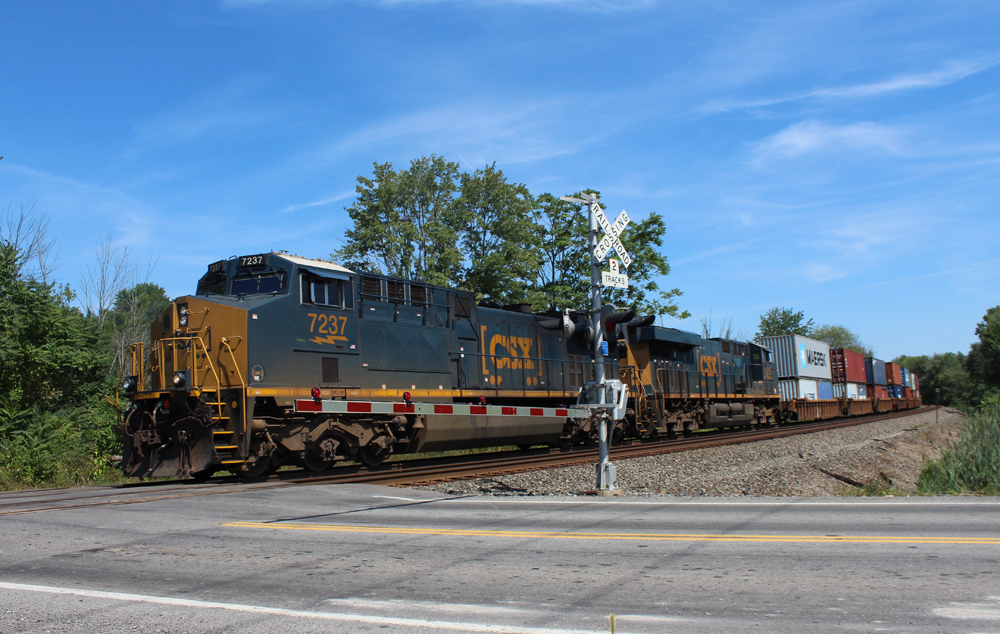 With vehicle-train collisions near the top of the issues list following the Southwest Chief derailment at a Missouri roadway earlier in the summer, Trains News Wire scouted an appropriate photo location in western New York during a recent trip to capture an Amtrak train at a rural crossing.
Canandaigua Road, west of Lyons, N.Y., and east of Rochester on the former New York Central double-track speedway, proved to be a good spot as the Toronto-bound Maple Leaf headed west on Aug. 25, 2022. Train No. 63 was late leaving Schenectady, N.Y., but why did its tardiness continue to increase following station stops at Utica and Syracuse? This photo sequence provides the answer.