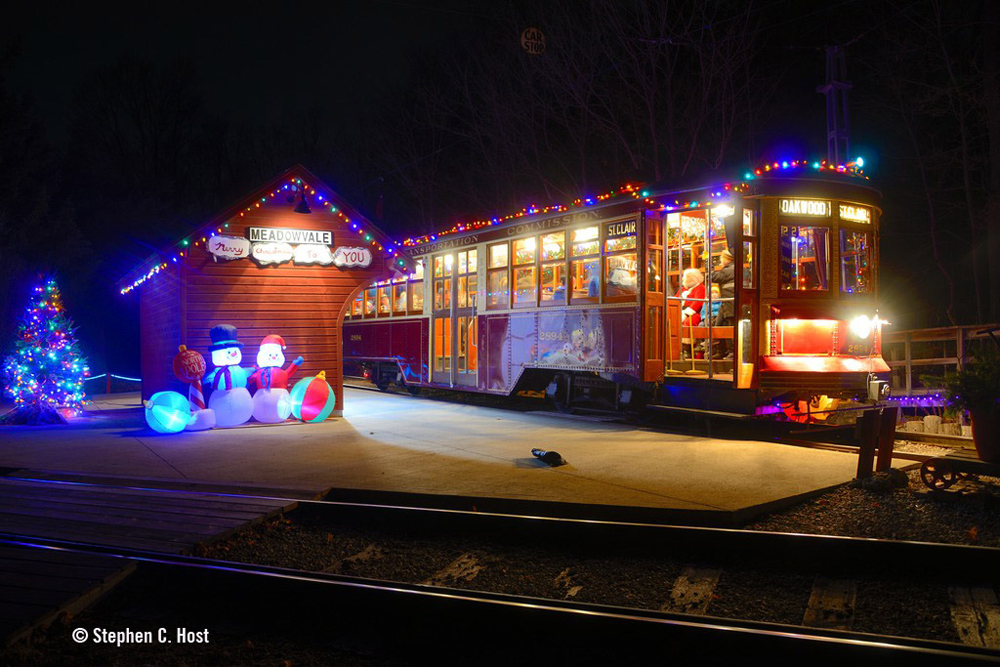 ---
Ontario tourist railroads you must visit include a locomotive shop-converted museum, a scenic destination only accessible by train, and everything in between. From the Tourist Trains Guidebook, here are the tourist railroads, museums, and historic sites you must visit across this Canadian province.
Ontario Tourist Railroads and Museums
Bruce Peninsula, Southern Georgian Bay and Lake Simcoe
South Simcoe Railway – 28 Mill Street West, Tottenham
North of busy Toronto is the quaint town of Tottenham and the South Simcoe Railway. Steam- and diesel-powered excursions traverse the former 4-mile line of the Canadian National Railway to Beeton. To garner the full nostalgia while traveling through the Beeton Creek Valley, check the schedule in advance to see when the railway's 1883-built, 4-4-0 No. 136 is the motive power.
Hamilton, Halton and Brant
Halton County Radial Railway – 13629 Guelph Line, Milton
With the largest collection of traction equipment in Canada, the Halton County Radial Railway is home to four display barns of streetcars. The history of intraurban and interurban travel in the country comes to life with a 20-minute trolley trip through the forest. The rides along the preserved interurban line are unlimited as part of the admission to the museum while operating on weekends and holidays from May to October and daily during July and August.
Sault Ste. Marie – Algoma
Agawa Canyon Tour Train – 87 Huron Street, Sault Ste. Marie
Agawa Canyon is a scenic gem with rock walls carved from the Agawa River and spectacular waterfalls. If you're looking to take a drive to this wilderness park, forget it! That's where the Agawa Canyon Tour Train comes in as it departs from Sault Ste. Marie on all-day excursions to its namesake destination. Along the way, passengers will take in 114 miles of Northern Ontario beauty with the Montreal River trestle as a highlight during the journey.
Southwest Ontario
Elgin County Railway Museum – 225 Wellington Street, St. Thomas
Just like in regular service, the former Michigan Central locomotive shop of the Elgin County Railway Museum continues to serve its purpose. However, the work being done is for the preservation of the museum's historic equipment involving not only repair and maintenance but extensive restorations. That equipment itself varies as they range in locomotives, cabooses and passenger cars from the Canadian Pacific Railway, Canadian National Railway, and the Grand Trunk Western to name a few. The BX interlocking tower is another preservation highlight at the museum and is open for tours during special events.
Other Ontario railroad sites to consider
During your visit to Ontario, consider also visiting these railroad sites: