One of Chicago's premier attractions, the Museum of Science and Industry in Jackson Park is housed in the former Palace of Fine Arts from the 1893 World's Columbian Exposition. It features the famous Pioneer Zephyr from 1934, a coal mine adventure, interactive exhibits, and a huge model railroad.
Choices
The museum has many railroad-themed exhibits. The Pioneer Zephyr is one of the finest preserved trains in the country. You can tour this art deco streamliner. Interactive stations demonstrate the physical properties that propelled the Zephyr into history. The train even appears to "run" with views out of the observation car windows that make it appear it is traveling down the tracks. Also at the museum is New York Central steam locomotive No. 999 which became the fastest land vehicle when it reached a record speed of 112.5 mph on May 10, 1893.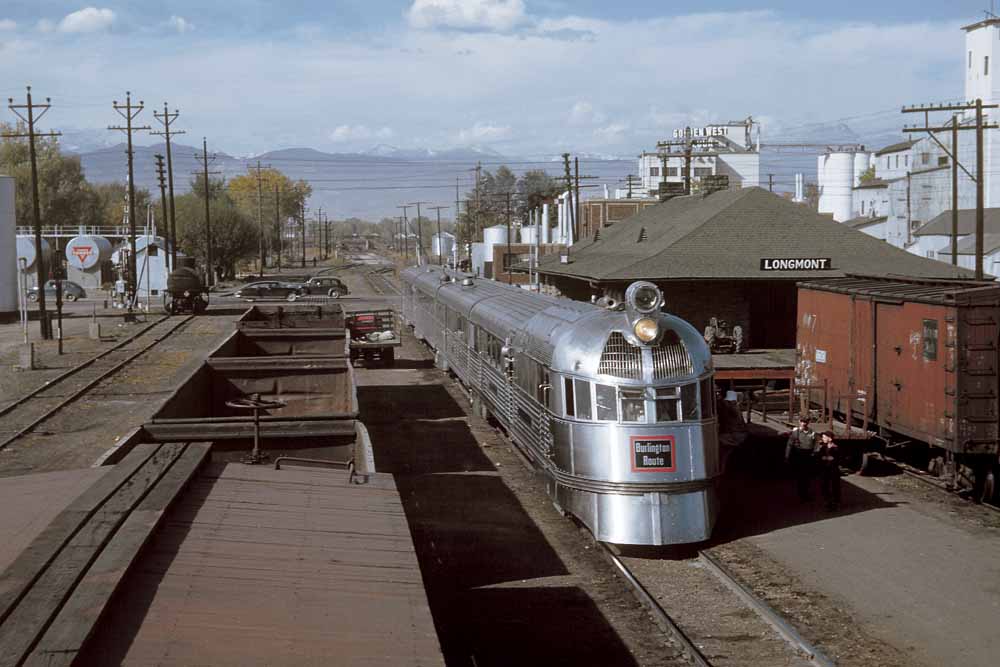 When to go
The museum is open daily with extended hours on select days. Several special exhibits cost extra in addition to the museum entry fee.
Good to know
There's a lot to see and do, so plan your day around the exhibit you'd most like to see, such as the Zephyr. There are no restaurants nearby so bring a lunch or grab a sandwich at one of the three cafes/grills in the museum.
Worth doing
The museum's first exhibit in 1933 was the Coal Mine, which takes visitors down the mineshaft, along the rails, and through the walls of a true-to-life coal mine. The museum is home to German submarine U-505, the only one of its kind in the US, and is a popular tour. Both cost extra to tour.
Don't miss
The Great Train Story, a Transportation Gallery centerpiece, is an interactive model railroad that features more than 20 trains winding through a continental journey replicated in astonishing detail and scope. From Rocky Mountain ranges and Chicago skyscrapers, down to the tiniest crossing lights and floating seabirds, the model includes 28 bridges.
Getting there
Take a train. Chicago's Metra Electric Line and Indiana's South Shore Line trains stop two blocks from the museum's north entrance (the 57th Street Station).
Location: 5700 South DuSable Lake Shore Drive, Chicago, IL
Phone: 773-684-1414
Website: msichicago.org
E-mail: Form on website