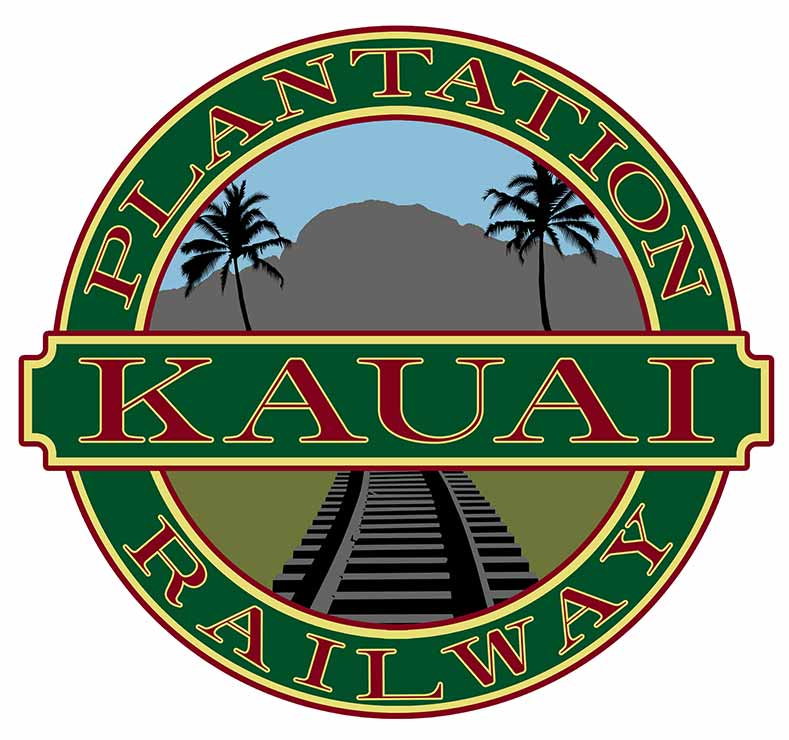 The Kauai Plantation Railway operates daily on a genuine Hawaiian plantation. Experience plantation life and learn about Kauai agriculture as the train travels through more than 100 acres of unspoiled Hawaii on a 3-foot-gauge train. Passengers enjoy a 40-minute journey through fields of sugar cane, pineapple, banana, papaya, coffee, tropical flowers, and hardwood trees.
Choices
Train rides leave from a Hawaiian train depot, and you can ride in a reproduction of a railway car from the time of King Kalakaua or an open-sided excursion car. In addition, there is a ride hike-lunch-orchard tour. Motive power is a pair of small diesels, including a restored 1939 Whitcomb engine.
When to go
The train operates daily, and there are up to five runs a day. Hawaii is in the tropics, and any day is a beautiful day.
Good to know
The 3-foot-gauge railway was the first railroad built on Kauai in almost 100 years. More than 2.5 miles of roadbed was constructed with rails handspiked onto 6,000 wooden ties. More than 50 varieties of fruits and vegetables can be found on the plantation, from avocado and bananas to rambutan and sugar cane. The plantation also features a restaurant and shops as well as a tasting room for Kōloa Rum, which is produced on the island with sugar cane.
Worth doing
A train and luau package is available for Tuesday and Friday evenings in which you can experience a Hawaiian feast and entertainment.
Don't miss
On the tour package, after riding the train, you can hike in the rainforest and sample fresh fruit picked right off the tree. You also have the opportunity to feed goats, sheep, and pigs.
Getting there
The Kauai Plantation is just off Route 50 (Kaumualii Highway) approximately 1 mile south of Lihue, which is the main city on Kauai. The railway is located at Kilohana Plantation next to Kauai Community College. Just look for the white picket fence.
Location: 3-2087 Kaumualii Highway, Lihue, HI
Phone: 808-245-5608
Website: kilohanakauai.com/plantation-train
E-mail: train@kilohanakauai.com