Perhaps you are visiting New York from overseas and looking to branch out beyond the city, then look no further than an Amtrak Keystone Service day trip to Harrisburg, Pa.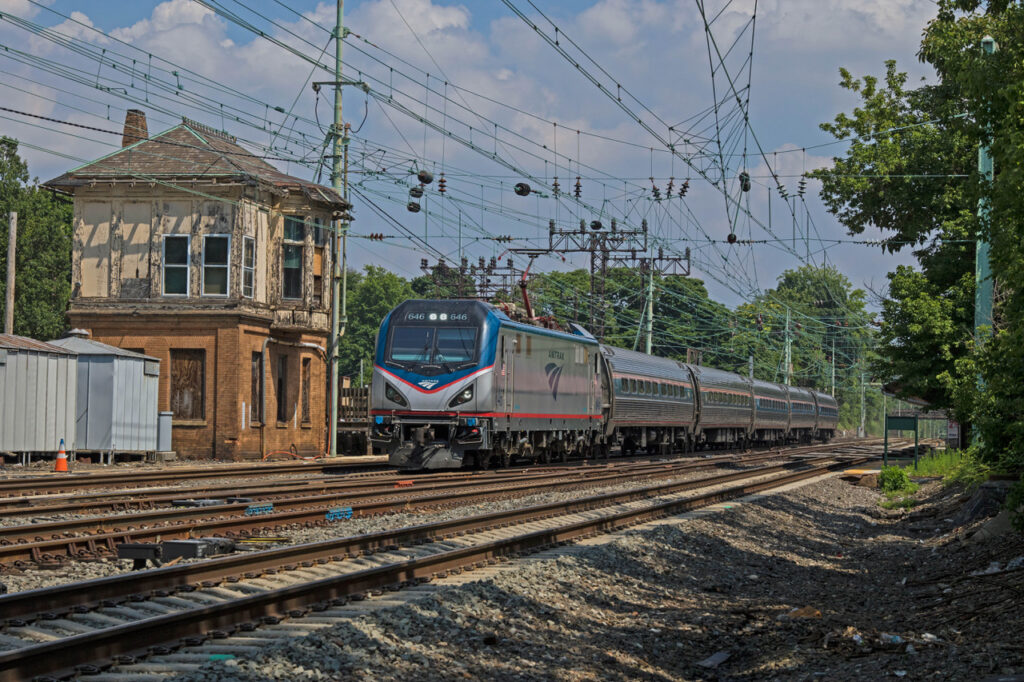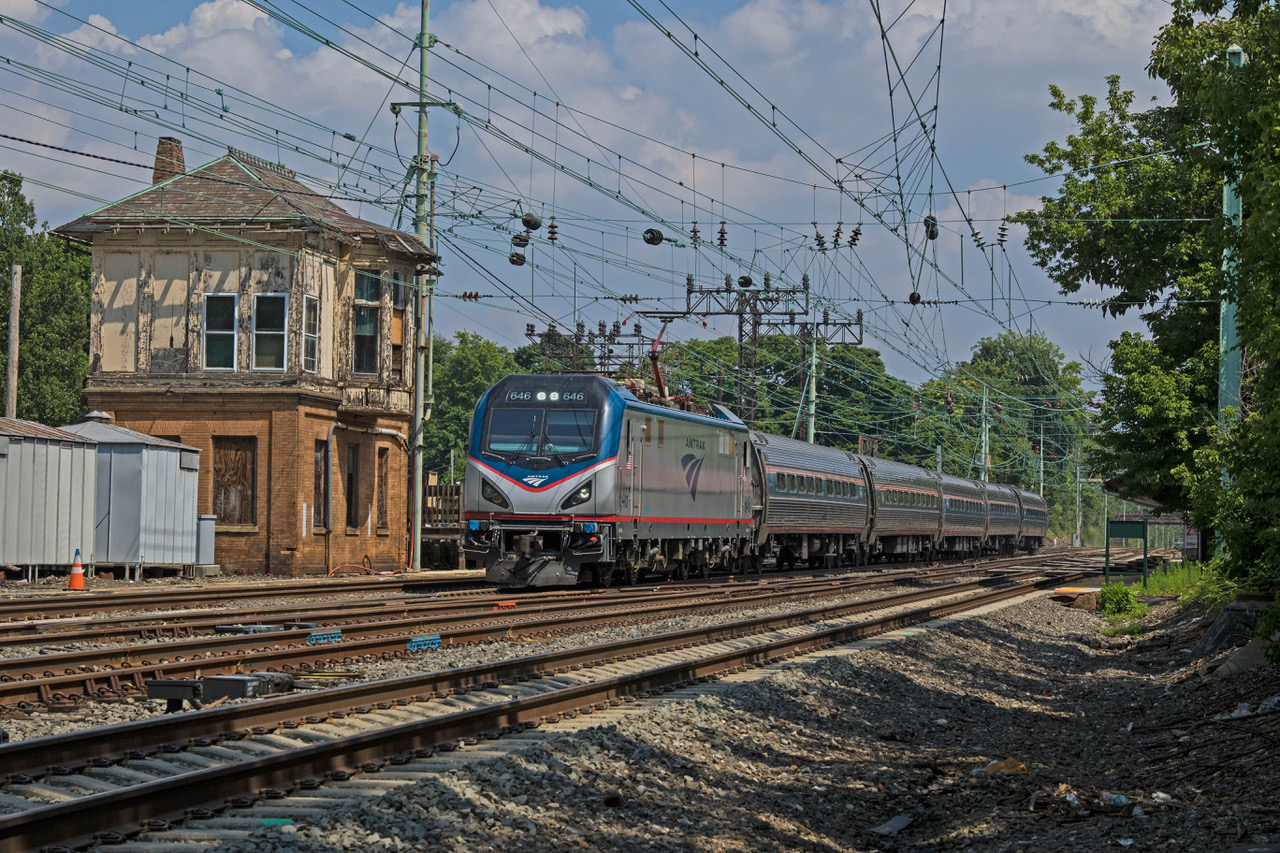 Regardless of the circumstances, Amtrak Keystone Service options offer plenty of service to destinations across the Northeast that eliminate the need to rent a car and explore yourself. A great option is the passenger railroad's Keystone Service, which provides daily rail service from New York City to Pennsylvania's capital city of Harrisburg. The short three-and-half-hour trip begins at New York's iconic Penn Station in the midtown-Manhattan beneath Madison Square Garden.
Penn Station, unsurprisingly, is the country's busiest train station, having handled more than 4 million ticketed passengers for Amtrak in its 2021 fiscal year. Additional commuter rail services offered by NJ Transit and the Long Island Rail Road contribute to the more than 650,000 riders that use Penn Station each day. Prior to boarding your Keystone Service train, allow enough time to walk around and appreciate the sights of Penn Station's Moynihan Train Hall.
While there are several morning departures for service to Harrisburg, this day trip experience recommends weekend westbound Keystone Service No. 661, departing New York City Penn Station at 7:00 a.m. local time. After leaving Penn Station on Amtrak's Northeast Corridor, your Keystone train will cross into New Jersey, stopping at Newark about 17 minutes after leaving Penn Station, before regaining track speed along the Corridor. Here, you'll pass NJ Transit commuter trains, Acela Express trains, and other regional and long-distance trains, as you cruise along the NEC at speeds in excess of 100 mph.
The current itinerary calls on Keystone No. 661 to pass several New Jersey stops along the way and except for a brief stop at Trenton, N.J., scheduled at 7:53 a.m., your train will continue into Philadelphia, arriving at the city's William H. Gray III 30th Street Station at 8:20 a.m. local time. A brief 10-minute layover isn't enough time to visit the station, but its infrastructure provides a quick look into how important of an intercity rail hub Philadelphia is in the U.S. today.
The William H. Gray III 30th Street Station is an original Pennsylvania Railroad station that opened in 1933. It is named after the U.S. Congressman who represented the state's 2nd congressional district. Today, the station is Amtrak's third busiest in the nation and serves many Amtrak Northeast Regional, Keystone Corridor, and long-distance passenger trains, as well as commuter rail trains operated by the Southeastern Pennsylvania Transportation Authority and NJ Transit. Keystone Service No. 661 departs Philadelphia at 8:30 a.m. local time and diverts off Amtrak's Northeast Corridor and onto the electrified Keystone Corridor for the westbound trip into Harrisburg. The Keystone Corridor, like the Northeast Corridor, is a Pennsylvania Railroad-built line providing electrified high-speed rail service as far west as Harrisburg.
After leaving Philadelphia, westbound Keystone No. 661 provides service to the Pennsylvania communities of Ardmore, Paoli, Exton, Downingtown, Coatesville, and Parkesburg, before arriving at Lancaster at 9:42 a.m. local time.
Lancaster's station is also former Pennsylvania and dates to the late 1920s. It is the passenger railroad's second busiest train station in Pennsylvania behind Philadelphia, having handled nearly 180,000 passengers in the railroad's 2021 fiscal year. After departing Lancaster, the Keystone Service train will make quick stops at Mount Joy, Elizabethtown, and Middletown, before reaching the western terminus of Harrisburg at 10:20 a.m., less than three and a half hours after leaving New York City.
Today's Harrisburg Transportation Center was built in 1887 by the Pennsylvania Railroad, serving notable passenger trains such as Pennsylvania's Broadway Limited. Today, in addition to Keystone Service trains, it's a stop for Amtrak's Pennsylvanian between Pittsburgh and New York City. Located at 4th and Chestnut Streets in downtown, the Harrisburg Transportation Center is a short jaunt from several downtown attractions. Two blocks away is the Pennsylvania State Capitol. At the western perimeter of the state capitol complex is the State Museum of Pennsylvania, another popular attraction. There are also numerous restaurants and bars in the downtown area between the state capitol and the Susquehanna riverfront. The Whitaker Center for Science and the Arts is another popular venue with kids' shows, IMAX films, and other activities.
Given the proximity of these attractions to the train station, there is no need to rent a car and visitors can choose between walking through downtown or using a rideshare program like Uber or Lyft. Several afternoon departures of Keystone Service trains returning to New York are available and this review suggests eastbound Keystone Service No. 672, which departs from Harrisburg at 5:05 p.m. local time and returns to New York City Penn Station at 8:34 p.m. This provides a near seven-hour layover in Harrisburg.
Tips & Recommendations:
• Familiarize yourself with the most up to date Keystone Corridor schedule, as not all Keystone Service trains operate the full route between Harrisburg and New York City, as some eastbound trains terminate at Philadelphia. At the time of this writing, eastbound No. 672 is the latest Harrisburg departure that provides full connectivity to New York.
• Schedules are also different on weekdays than weekends and some trains are Saturday-only as opposed to both Saturday and Sunday.