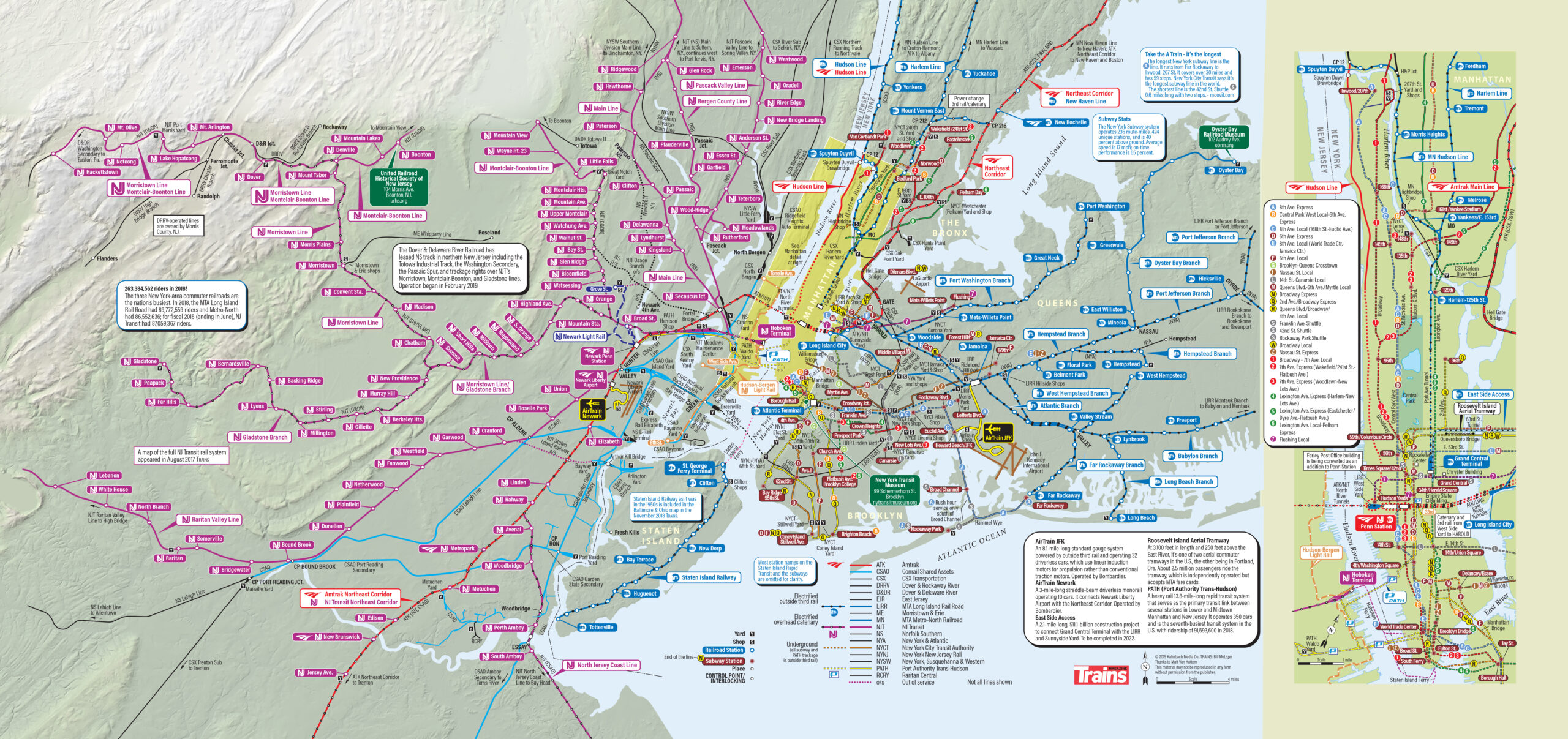 The image above is a NYC train map. For the 2020 special issue, Railroad Maps 2, Trains Senior Editor David Lassen embarked on an ambitious project: Map New York City railroads. The map above shows New York City subway lines, and routes and major several passenger railroads. These include Metro-North, Long Island Rail Road, PATH, and Amtrak. Conrail Shared Assets, CSX Transportation, Morristown & Erie, and Norfolk Southern are among the freight railroads mapmakers show on the map. Map makers also include yards, shops, stations, and interlockings.
The map also includes facts about AirTrain JFK, AirTrain Newark, East Side Access, PATH, and Roosevelt Island Aerial Tramway.
[CLICK ON THE MAP TO SEE A LARGER VERSION]
Major locations covered in the NYC train map include Manhattan, Queens, The Bronx, Brooklyn, and Long Island, and Staten Island in New York. Mapmakers also include an inset map of Manhattan with the Hudson River and the adjacent New Jersey shore of the river.
This New York train map is largely the product of Bill Metzger. He is a veteran map maker who created the first Trains Map of the Month in 2004.
The mapmakers even consulted New York Metropolitan Transportation Authority officials to confirm the accuracy of this route map. It may be the best NYC train map available today.