Endangered Class I locomotives: Locomotive fleets are always in a state of evolution. Changes such as new power purchased, older locomotives rebuilt, returned off lease, stored, or retired are always happening. Interest is always piqued when the last of a model is ready to exit a roster. Observers then hope to see or document the last runs of a particular locomotive.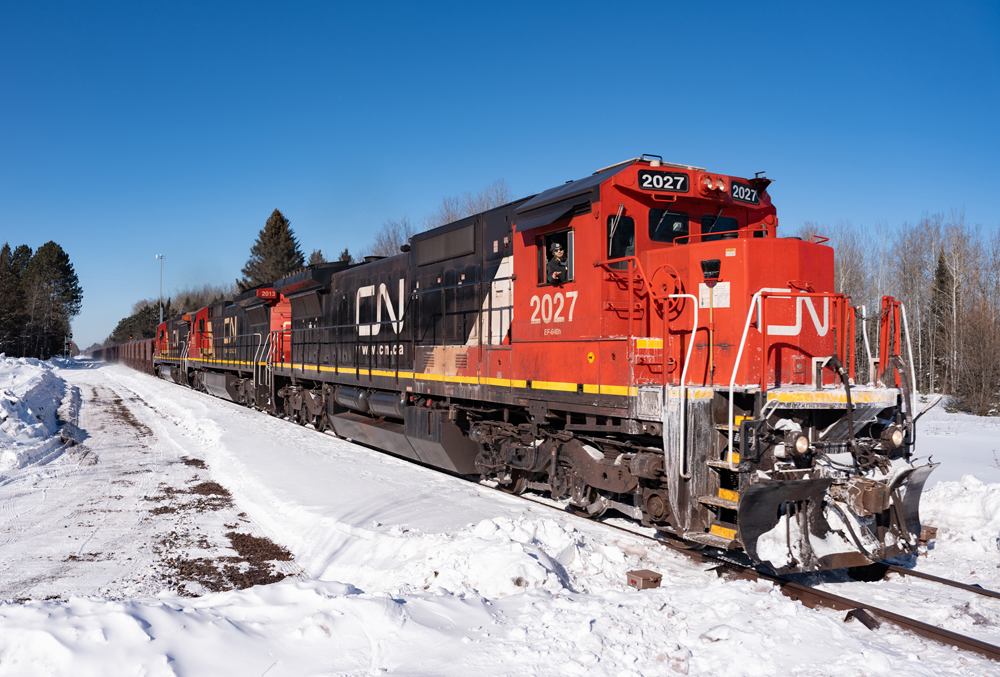 With railroads amassing huge fleets of the same model in the past several decades, it will be awhile before people clamor over the final run of a BNSF Railway C44-9W or CSX Transportation AC4400CW. Today, it's the smaller fleets or less visible power, like yard and local units, that can slip away with little notice. Locomotives that are owned by a railroad can be parked more easily and returned to service when demand warrants, which may cause a favorite model drift into and out of storage many times before being sidelined permanently.
So, what are the endangered Class I locomotives in early 2022? Let's take a look.
General Electric's Dash 8 locomotives have been on the way out of Class I rosters for several years. First constructed in the 1980s, the locomotives are still in daily use on several Class I railroads like BNSF and Canadian National. They are rarely used, if at all, on railroads like CSX and Union Pacific, who still have a few on their rosters. The best chance for a long career on a Class I railroad is a portion of BNSF's fleet of B40-8Ws, which received minor overhauls several years ago. Their desktop control stands were also converted to a standard design to better facilitate their new role in local and switching service. CN is actively reducing its fleet with a mix of Dash 8s in-service, stored and headed to scrap.
SD60Ms and GP15-1s have been trickling off Union Pacific's roster for quite some time, with many finding new homes on short line and regional railroads across North America. While SD60Ms have been long stored on UP, some GP15s are still in service while others have been sold off. Other roads with these models are BNSF with the SD60M, which appears safe for now, and CSX with a handful of GP15Ts still on the roster. The CSX GP15Ts will most likely never see service again.